Blizzard Akan Luncurkan Diablo III untuk Nintendo Switch Tahun Ini
Bukan sembarang porting, sebab mode multiplayer-nya melimpah, termasuk halnya local co-op
Glenn Kaonang - 16 August 2018
Nintendo Switch adalah sebuah fenomena di industri gaming. Satu per satu developer besar berhasil dibujuk untuk merilis game-nya di Switch, tidak terkecuali Blizzard. Ya, Blizzard sedang menyiapkan salah satu game-nya untuk dinikmati para pemilik Switch.
Game tersebut adalah Diablo III, action RPG yang dirilis pertama kali enam tahun silam. Versi Switch-nya yang berjudul "Diablo III Eternal Collection" ini nanti bakal mencakup game aslinya, expansion "Reaper of Souls", Rise of the Necromancer Pack, dan seluruh update yang sudah Blizzard rilis sejauh ini.
Diablo III versi Switch ini bukan sebatas porting biasa. Blizzard juga paham bahwa multiplayer merupakan komponen penting pada Switch. Untuk itu, selain mode online co-op seperti biasanya, pemain juga bisa menikmati mode local co-op di satu Switch, atau di beberapa Switch sekaligus, tanpa memerlukan koneksi internet. Kombinasi online dan local sekaligus pun juga bisa.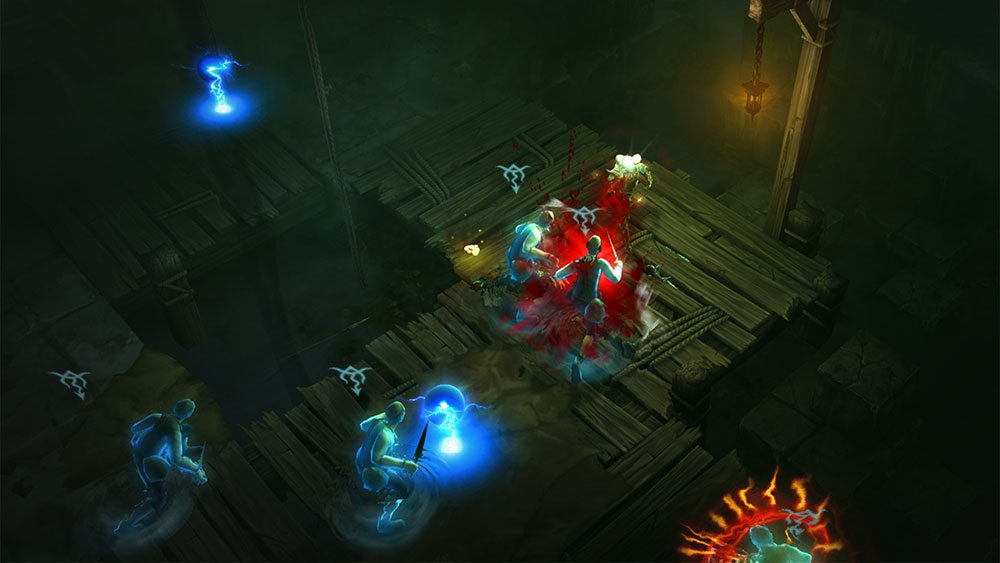 Diablo III versi Nintendo Switch kabarnya bisa dibeli seharga $60 tahun ini juga, tapi kapan pastinya masih belum diketahui. Anda mungkin penasaran, apakah ini game Nintendo pertama Blizzard? Tentu saja tidak, sebab salah satu game pertamanya yang populer, The Lost Vikings, juga tersedia di platform Super Nintendo.
Pun demikian, terakhir Blizzard merilis game di platform Nintendo adalah ketika StarCraft orisinil diluncurkan di Nintendo 64 pada tahun 2000. Pertanyaan selanjutnya, apakah Blizzard juga berniat membawa game lain mereka ke Switch? Kalau iya, apa itu? Semoga saja Overwatch.
Sumber: Kotaku.
Are you sure to continue this transaction?
processing your transaction....