Interview
DyCode Resmikan DycodeX, Sambut Tren IoT di Indonesia (UPDATED)
Miliki empat prototipe yang siap dikembangkan di ekosistem baru
Perusahaan pengembang software kenamaan asal Bandung DyCode menyambut tren positif Internet of Things (IoT) di Indonesia. DyCode siap menempuh jalan panjang ekosistem IoT yang sangat belia di Nusantara dengan meluncurkan anak perusahaan, yakni DycodeX, sebagai pengembangan bisnisnya.
CEO DyCode dan DycodeX Andri Yadi menuturkan kepada DailySocial bahwa langkah ini merupakan momen terbaik untuk mulai mengikuti arus tren IoT yang kini mulai hangat diperbincangkan. Diakui ekosistem itu sendiri masih muda, berdasarkan pengalaman mobile app bubble beberapa tahun silam DyCode justru ingin kembali menjadi pionir kali ini.
Dipersenjatai pengalaman dan kapasitas mumpuni menyambut vertikal baru yang hot
Andri saya temui di kantornya yang terletak di wilayah kota Bandung dalam perbincangan kasual tentang pembaruan terkini dari bisnis mereka. Markas besar DyCode ini dipenuhi sekitar 37 orang yang sekitar sepertiganya adalah pegawai DycodeX. Di kesempatan kali ini, Andri memulai kisah dengan memaparkan kilas balik dari keterlibatan DyCode dalam tren aplikasi mobile beberapa tahun silam yang mulai mencuat.
"Tren IoT ini, kejadiannya persis seperti bubble mobile apps di tahun 2010. Kami embraced [trennya] pada saat itu, begitu juga dengan saat ini [untuk mengadopsi IoT], sekaligus menjadi penyedia solusi IoT. Namun jika masih dalam satu payung DyCode, takutnya akan berantakan, resource yang ada saat itu juga kurang, itulah mengapa diciptakan DycodeX," kata Andri.
DycodeX
Lebih jauh, Andri merekrut tim baru yang diperkuat dengan talenta yang kabarnya tidak hanya paham bahasa pemrograman, tetapi juga mengerti perihal microcontroller, ataupun pemahaman tentang teknik mesin yang baik. Amunisi baru ini didukung oleh dana dari Edo Okandar, seorang angel investor yang juga menggeluti dunia startup lokal. Perihal kepemilikan DycodeX ini, Edo memiliki sekitar ¼ saham, sementara sisanya dikucurkan oleh DyCode sendiri.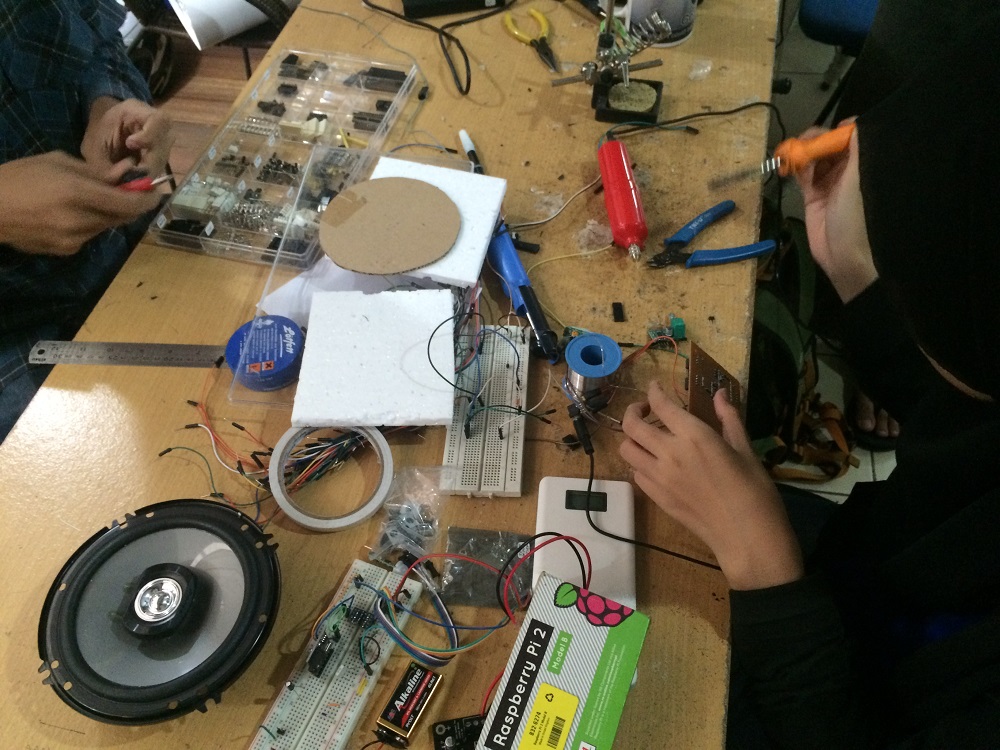 Layanan photo editing dan cetak Jepret yang dimiliki DyCode akhirnya bermigrasi ke DycCodeX dengan nama Allegra. Intinya Allegra merupakan penyempurnaan dari segi kenyamanan dan mobilitas yang lebih baik dari keseluruhan layanan Jepret. Tak hanya itu, sejak peresmian DycodeX pada bulan April lalu mereka berhasil membangun tiga prototipe produk lainnya, seperti: project name button, gallon, dan lamp.
Tantangan baru di vertikal baru
"It's another world, selama ini industri startup terkait dengan software. Begitu masuk ke hardware, tantangannya banyak sekali. Dari segi resource, IoT membutuhkan additional skillset yang gak hanya bisa paham mesin, tapi juga bisa coding. Secara makro, masalah ekosistemnya jauh lebih 'mentah'," ungkap Andri.
Disebutkan pula bahwa komponen fisik memiliki keterbatasan suplai yang harus diimpor dari negara Tiongkok. Rapid prototyping tidak memiliki pabrik perakitan dan fasilitas yang mendukung. Andri sendiri percaya di tahun 2016 nanti IoT akan mendapat perhatian jauh lebih besar dari sebelumnya. Namun perihal bisnisnya sendiri, seluruh pemainnya masih akan meraba pendekatan yang memungkinkan untuk dijajaki. Tapi semua hanya perihal waktu, dan yang jelas dukungan dari pemerintah.
"IoT ini adopsinya tentang kemulusan implementasi, bagaimana  support-nya ketika pengadopsiannya sudah masif akan menjadi tantangan lain. Salah satu yang mengganjal juga regulasi pemerintah, karena nyaris seluruh solusi IoT membutuhkan perangkat nirkabel. Sementara setiap perangkat nirkabel baru wajib melalui proses sertifikasi. Ini bisa menghambat produksi massal," tutupnya.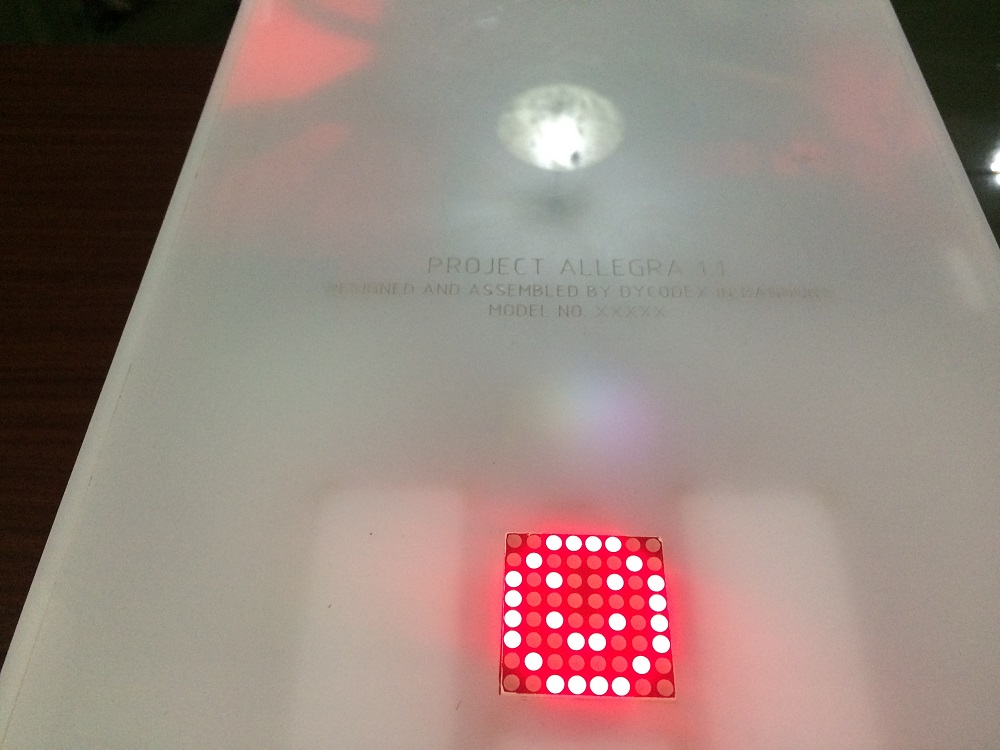 Update: Kami meralat penamaan DyCodeX menjadi DycodeX, serta tautan menuju dycodex.com
Are you sure to continue this transaction?
processing your transaction....