Evercade VS Adalah Console Retro untuk Semua Kalangan Konsumen
Anda tidak perlu memiliki koleksi kaset game lawas untuk bisa menjadi konsumen dari console ini
Glenn Kaonang - 26 April 2021
Ada banyak cara untuk bisa memainkan deretan video game lawas. Namun bagaimanapun juga, kesan nostalgia yang terbaik baru bisa didapat apabila kita memainkannya menggunakan hardware aslinya, atau setidaknya menggunakan hardware baru yang secara spesifik diciptakan untuk retro gaming.
Kira-kira seperti itulah premis yang ditawarkan Evercade VS, game console baru buatan sebuah perusahaan bernama Blaze Entertainment. Sepintas, konsepnya mungkin terdengar mirip seperti Analogue Nt Mini, akan tetapi cara kerja kedua console benar-benar berbeda. Kalau Nt Mini punya slot untuk ditancapi kaset NES orisinal, VS justru menggunakan jenis kaset proprietary rancangan pengembangnya sendiri.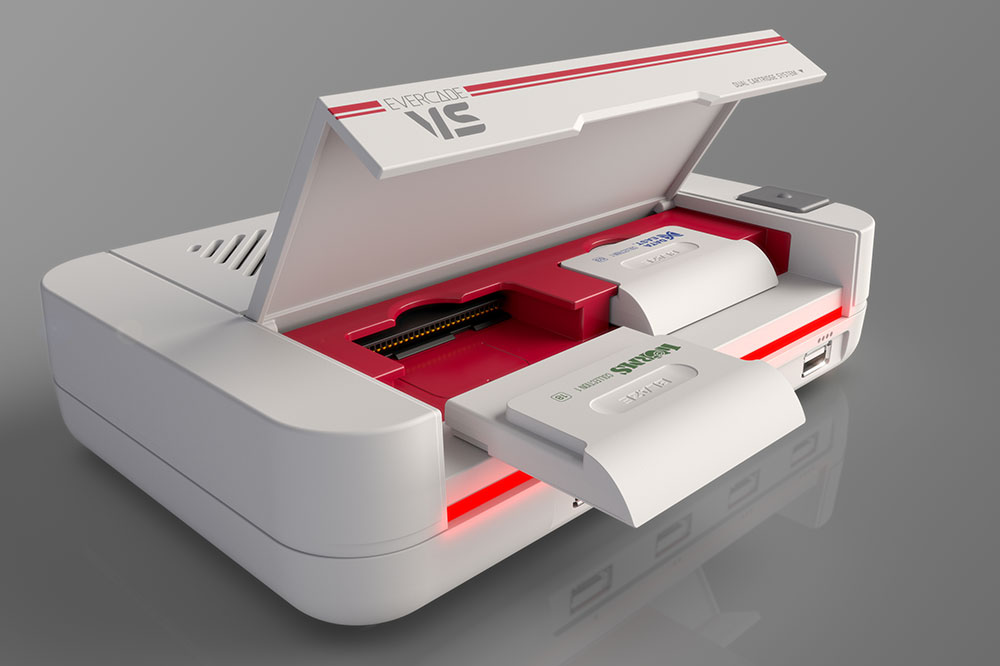 Alhasil, konsumen yang tidak pernah mencicipi permainan NES pun bisa ikut menikmati produk ini. Anda tidak perlu punya koleksi kaset game lawas untuk bisa menjadi konsumen Evercade VS, sebab semua kaset kompilasinya dapat dibeli langsung dari pengembangnya. Sejauh ini, pengembangnya sudah mengamankan lisensi dari 260 judul game agar dapat mereka kemas menjadi kaset untuk VS.
Bentuk kasetnya kecil dan langsung mengingatkan saya pada kaset GameBoy. VS dapat menampung hingga dua kaset sekaligus, dan tampilan antarmuka software-nya telah dioptimalkan supaya mudah untuk dinavigasikan. VS mengandalkan teknologi emulasi berkualitas tinggi, dan output 1080p yang dikirimkan ke TV via HDMI dipastikan akan selalu "pixel perfect".
Pada kenyataannya, teknologi emulasinya sudah sangat terbukti karena VS bukanlah console retro pertama besutan Blaze. Sebelumnya, Blaze sudah lebih dulu merilis Evercade Handheld, yang pada dasarnya mengusung konsep retro gaming yang serupa dan dengan jenis kaset yang sama pula, hanya saja dalam kemasan yang portabel. Menurut analisis yang dilakukan Digital Foundry, kualitas emulasi yang ditawarkan Evercade Handheld sangatlah tinggi, dan itu semestinya bisa menjadi jaminan atas kinerja Evercade VS.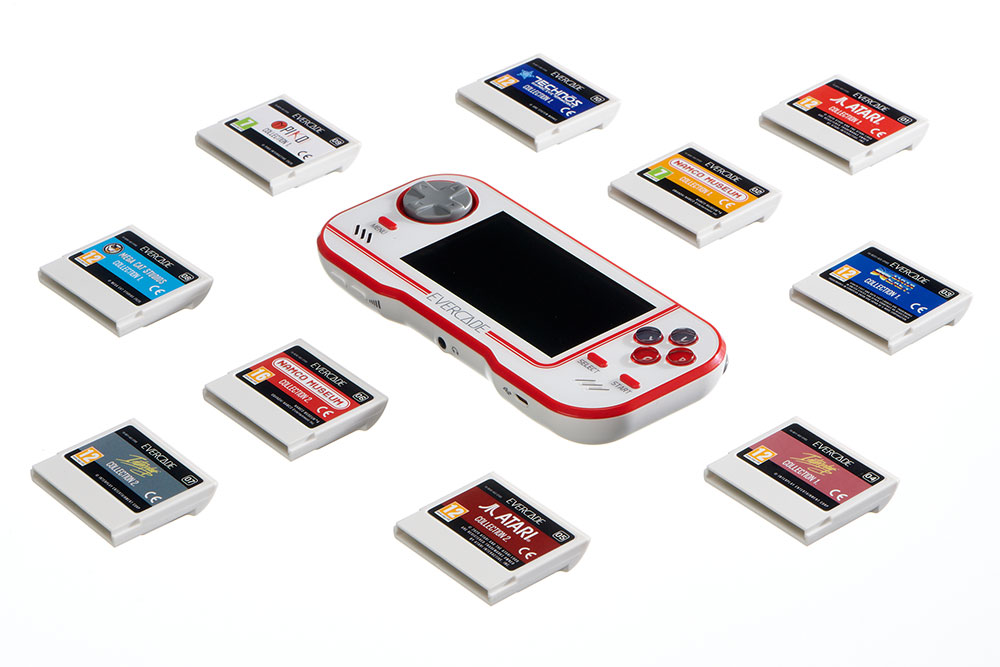 Di bawah kompartemen kaset VS, ada empat colokan USB untuk controller. Selain menggunakan controller bawaannya yang juga kelihatan sangat retro, pengguna juga bisa menyambungkan beragam controller lain yang memang memanfaatkan sambungan USB. Bagi para pemilik Evercade Handheld, mereka bahkan juga bisa menggunakan console handheld tersebut sebagai controller untuk VS dengan bantuan sebuah kabel tambahan.
Rencananya, Evercade VS akan mulai dipasarkan pada bulan November 2021. Di Amerika Serikat, harganya dipatok $100, sedangkan kasetnya dijual seharga $20 per unit (satu kaset bisa berisikan beberapa judul game lawas sekaligus).
Sumber: The Verge.
Are you sure to continue this transaction?
processing your transaction....