Sebuah mantra yang selalu didengungkan oleh para Lean Startup Guru seperti Steve Blank, Eric Ries, Dave McClure dan Paul Graham adalah "Fail Early, Fail Often".
Budaya malu di Asia (bukan cuma Indonesia) memang sangat memandang sebuah kegagalan seakan sebuah bencana besar. Ini juga yang menjadi salah satu alasan terbesar kenapa banyak orang tidak berani mengambil resiko memulai bisnis. Takut gagal. Dan tidak ada guru ataupun mentor yang bisa menbantu menghilangkan kekhawatiran akan kegagalan ini. And guess what? Kekhawatiran itu akan selalu ada. Itu manusiawi. Orang yang tidak punya rasa khawatir justru mengerikan. Mungkin dia bukan manusia?
Mengontrol rasa takut atau khawatir itulah yang bisa dilakukan. Bukan dengan cara hipnotis ataupun NLP, tapi dengan melakukan hal yang ditakuti. Once you experience the thrill of fearing something and came out okay after doing it, you will be able to control similar fear the next time you are doing something risky.
Mengontrol rasa takut akan resiko harus juga dengan cara melakukan manajemen resiko itu sendiri. Manajemen resiko bukan berarti menghindari semua resiko, tetapi justru membuat daftar resiko apa saja yang mungkin terjadi, seberapa besar kemungkinan terjadinya, dan tindakan apa yang akan kita lakukan jika resiko itu benar-benar terjadi. Bekerja di bidang perbankan cukup lama, membuat kebiasaan ini terasah dan menjadi salah satu modal paling penting buat saya pribadi pada saat memulai bisnis sendiri.
Fail Early mengajak kita untuk mencoba mengimplementasikan ide apapun yang kita punya. Kalau gagal, kita bisa mencoba lagi dan lagi sampai tiba saatnya kita mengambil keputusan untuk berhenti atau melakukan pivot. Lebih baik gagal di awal karena berarti kita belajar lebih cepat. Percobaan ini tentu tidak dalam skala besar. Proses prototyping sudah menjadi suatu hal yang lumrah untuk arsitek ataupun engineer saat membangun sesuatu. Istilah keren ala Lean Startup adalah bereskperimen dengan sebuah Minimum Viable Product (MVP).
Talking about MVP, pemain basket terbaik sepanjang masa, Michael Jordan, adalah seseorang yang menjadi contoh terbaik untuk Fail Often – walaupun saya lebih condong ke underdogs Detroit Pistons pada masa itu dan pemain favorit saya adalah Charles Barkley karena bentuk badan yang mirip, bulat. Anyway, Fail Often mengajak kita untuk mengasah kemampuan dengan cara berlatih dan mencoba terus menerus.
Artikel keren di sinilah yang menginspirasi saya menulis artikel ini. Dan sebagai seorang statistics freak saya langsung mencari info juga tentang performa Jordan sepanjang karirnya, di sini.
Sekarang bayangkan:
Michael Jordan gagal melakukan tembakan lebih dari 12 ribu kali sepanjang karirnya, tetapi dia tetap menjadi peringkat ke-4 pada daftar pencetak tembakan terbanyak (field goal) sepanjang sejarah NBA karena ada 12 ribu tembakan lain yang masuk
Oh dan ingat, Jordan juga pernah mencoba menjadi pemain baseball pro dengan hasil… Yagitudeh
Jadi, yang baca artikel ini sudah pernah nembak berapa kali? 😉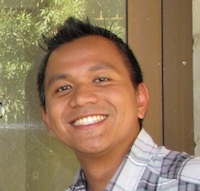 Setelah 12 tahun berkecimpung di dunia perbankan, Dondi Hananto mendirikan Kinara Indonesia, sebuah inkubator bisnis di Indonesia yang memiliki visi untuk membangun ekosistem kewirausahaan di Indonesia. Ia juga merupakan salah satu pendiri Wujudkan, sebuah platform crowdfunding untuk merealisasikan berbagai macam proyek kreatif di Indonesia. Anda dapat follow Dondi di Twitter, @dondihananto.
DailySocial.id adalah portal berita startup dan inovasi teknologi. Kamu bisa menjadi member komunitas startup dan inovasi DailySocial.id, mengunduh laporan riset dan statistik seputar teknologi secara cuma-cuma, dan mengikuti berita startup Indonesia dan gadget terbaru.