Fajrin Rasyid: From Social Mission to Sustainable Business
Bukalapak's Co-Founder and President talks on his experience building a venture from scratch and all the other aspects to make it a successful business
Kristin Siagian - 20 April 2020
This article is a part of DailySocial's Mastermind Series, featuring innovators and leaders in Indonesia's tech industry sharing their stories and point of view.
Fajrin Rasyid is one of the familiar names in the startup industry. He's the President of a leading e-commerce platform in Indonesia. A tech graduate from the high-profile local university, Bandung Institute of Technology. One fine day, he decided to help two of his friends from the same alma mater to create something impactful for people using their tech skills. 
Prior to Bukalapak, Rasyid had experienced working in BCG (Boston Consulting Group), a prestigious consulting firm, before he took off and focus on the business. It's always been his passion to contribute more for people, especially SMEs throughout this country, and he took the spirit into Bukalapak in order to create more impact in the society.
He used to lead the Financial team, then promoted into the President's seat in 2018. During his reign, Bukalapak has grown from a product of social impact initiative to a more sustainable business empowering over 5 million online merchants with 70 million users in all over Indonesia. It is one of Indonesia's 6 unicorns with a $2.5 billion valuation as stated in DailySocial's Startup Report 2019.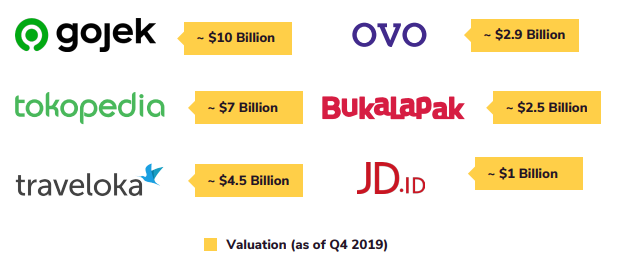 For more insightful stories from the unicorn's leader, let's have a look at the excerpt of his interview with DailySocial team below
Entering the second decade of your career in the digital industry, how would you describe the whole journey?
I was just a student from not-so-big city and not-very-rich family in Pekalongan. However, I have quite a dream to work it out in the tech industry. I used to work in a consulting firm named Boston Group Consulting (BCG), but decided to retire early in order to help my two other friends, Zaky [Sragen], and Nugroho [Karanganyar] to develop business from scratch.
Indonesia has always been a country that heavily relies on the SME industry. Around 60% of the economy comes from SMEs. It was in 2010, we started Bukalapak with a vision to help people, particularly those having a small-medium business in all over Indonesia.
When we started Bukalapak as a product, we also opened a project-based IT consulting service named Suitmedia. It goes very well with Bukalapak, therefore, we focused on it. Overtime, the company received some positive feedback and we started to put numbers as our targets. The social impact initiative becomes a promising business as we spoke about a large potential market.
Have you ever dreamed of being the President of a Unicorn? From CFO (Chief Financial Officer) to President of Bukalapak, do you find any difficulty adjusting?
I used to work at a consulting firm. My job is basically focused on financial terms and helping the company with business strategy. In the process of building Bukalapak, I think I've worked on all aspects of a company from financial, marketing to legal compliance. In terms of roles, I think it's quite common to have shifting or multiple roles on-demand as the company started to mature.
As a co-founder, and after being appointed as the President of Bukalapak, I need to see a wider range of business. There are many plans for collaborations, also meetings with the government's representative. It is more like an end-to-end job, I should consider all aspects of the company's business.
Currently, we're struggling with the Covid-19 outbreak, how's your view on today's business landscape amid the pandemic situation in Indonesia?
This is not an ideal situation for everyone. There are many who affected by this pandemic. We talked about all sizes of businesses, yet mostly SMEs. Some product categories are increased by sales, but many others are getting significant drops in business. The online food and health products are part of categories gaining positive results of this national disaster.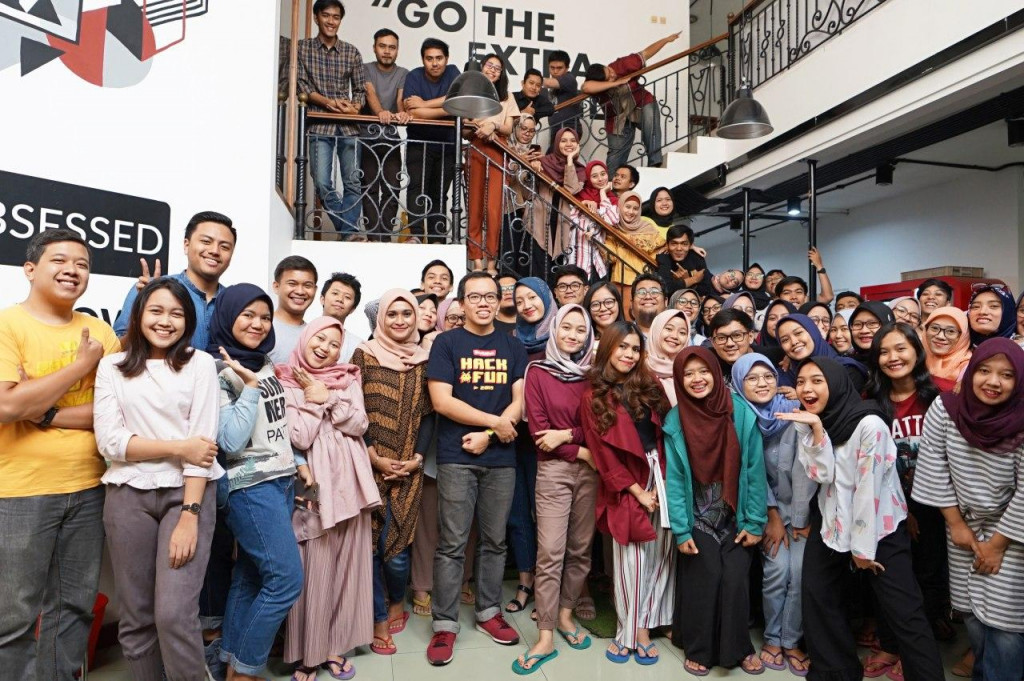 Bukalapak, on the other hand, intends to contribute more for those businesses gaining traction from the Covid-19 outbreak can maintain positive results. Also, to help those affected in less fortunate ways to survive amid pandemic and look for collaboration opportunities. We're currently in a discussion with the government to create a program to help the most affected industry, such as SME.
Do you see how long this pandemic would last? What do you see the future of this industry towards the end of this chaotic situation?
The truth is, I'm not a medical expert, however, from many projections I've read, this pandemic might stay for another few months. It depeñds on our behavior towards the pandemic. It requires commitment from everyone to stop this pandemic from spreading faster and wider.
The thing is, some people say the situation will soon get back to the way it was before the pandemic. However, there's this thing some people called the new normal. Everything we did to survive the pandemic, every sacrifice we made has created a new habit, which can lead into the new normal.
In terms of Bukaplapak, the impact is quite minimal. People are shifting from offline to online. However, this pandemic brings much more harm than benefit and it will affect the whole economic situation. Without a certain source of income, public's purchasing power will soon decrease and it will affect the e-commerce sector, particularly Bukalapak.
In fact, there are some startups significantly affected by this pandemic and had no choice than to shut down operational business or layoff some employees. What is your thought on this issue?
Again, everyone is affected by this pandemic, either good or bad influence. It depends on how we react to this situation. However, there must be something to it, lessons learned, opportunities available. People should be able to see the way out of this stuck-up situation and come up with ideas to further develop.
As your information, many successful startups today were founded during the 2008/2009 crisis. This could be a momentum, how a standstill situation can encourage people to create something powerful. Hopefully, when the situation finally recovered, a great opportunity awaits. Sometimes, problems create opportunities for solutions.
Over ten-year experience in the industry, working on all aspects on building a startup until becoming the President of a unicorn company. What is the biggest lesson you've learned?
This startup industry will make a great impact [especially when you've succeeded]. Bukalapak has now managed over 5 million online merchants with over 70 million users. This is quite an achievement. Some people say that this is the fast track [there's some truth to that] to success, however, it also comes with a big chance of failure. In order to minimize the chance of failure, it requires strong will and big effort to stay in the game.
During your business journey, there must be one, if not too many challenges in building a venture. Would you mind to share some of the hardships?
Every business phase has its own challenge. I previously mentioned how I worked on every aspect of the business as the company started to mature. We used to have no legal temas and I served an opportunity to become a witness in court. There was also a time when the company experienced cash flow issues, therefore, we [founders] had to spare our income in order to pay the employee's salary. I think most of the build-from-scratch startups have encountered these kinds of hardships.
It also happened, when I nearly lost faith at some point, and felt completely tired. Every phase holds different obstacles. Last year, we've had an issue of #UninstallBukalapak. To date, where Bukalapak is at the growth stage, any PR blunder can start a fire and create a big fuss.
What is your current biggest ambition?
I always have this vision to create an impact for society and my country. This is a seed I plant to Bukalapak, to work further as a platform to support as many people and bridging them to the tech industry. Started from the e-commerce sector, then expanding to offline through mitra Bukalapak. It is yet to reach the end of this business. We're very optimistic to expand widely to be able to support all layers of society.
How do you feel doing business with friends and have you ever had any emotional conflict between each other?
I've known Zaky since high school and our relation escalated over college. It is actually the same as doing business in general. How we react to hardships, trying to pull it together and solve it. Furthermore, without being aware, our environment has affected our judgement. We ended up making something we make something that we believe can solve the existing problem.
Some people only see the emotional side, they might overlook the fact that this is a professional business. When they put aside the competence assessment, the skill didn't meet the expectation, hence conflict arose. Thus, the right team counts as an essential part of businesses. Character and competence are keys to a successful partnership
Nowadays, there are many platforms offering support to all tech geeks and startup enthusiasts on building a startup, do you think of it as an effective way?
In a way, it can be very effective vehicle for the long journey through the startup industry. However, it's not the only way to generate ideas. Idea is there in every corner, also team and partners. We can meet the right partners on competition, as well in other places. The most important thing is do not be careless to identify our networks. That is why most startups formed based on good-old relations.
As the previous CEO, Achmad Zaky, retire from Bukalapak to make its own foundation center, do you see yourself "graduate" from Bukalapak and create a new venture?
Speaking for a long term in the future, it's quite possible. In the current term, Bukalapak is still a place for me to deliver all of my social ambition and contribute to society. If some times in the future there's an opportunity for me to make an impact in other companies or a new venture. I probably will do it long time in the future.