Fasilitas Baru nan Mewah Team Liquid Adalah Bukti Pesatnya Pertumbuhan Industri Esport
Dinamai Alienware Training Facility, gedung mewah ini bakal menjadi markas untuk sejumlah tim di bawah naungan Team Liquid beserta pihak manajemen dan studio produksi mandirinya
Bagi yang mengikuti perkembangan esport, nama Team Liquid pasti sudah terdengar familier di telinga Anda, terutama sejak tim Dota 2-nya menjuarai turnamen paling bergengsi The International tahun lalu. Selain mendatangkan hadiah sebesar $10,8 juta, prestasi luar biasa tersebut tentu saja menjadi motivasi Team Liquid untuk terus mengasah talenta masing-masing atletnya.
Salah satu caranya adalah dengan membangun pusat latihan baru yang demikian mewah, jauh melebihi ekspektasi kita terhadap tempat berlatihnya suatu tim esport. Fasilitas baru tersebut bisa dianggap sebagai kado istimewa dari salah satu sponsor utama Team Liquid, yakni Alienware, yang sudah menemani tim asal Belanda tersebut selama enam tahun.
Maka dari itu, jangan kaget melihat nama Alienware Training Facility terpampang di gedung seluas ± 740 meter persegi itu. Lokasinya berada di kota Santa Monica, tidak jauh dari kantor pusat Riot Games, pengembang game League of Legends (LoL). Rencananya, fasilitas baru ini memang bakal dijadikan markas untuk kedua tim LoL (profesional dan amatir) serta satu tim Counter-Strike milik Team Liquid.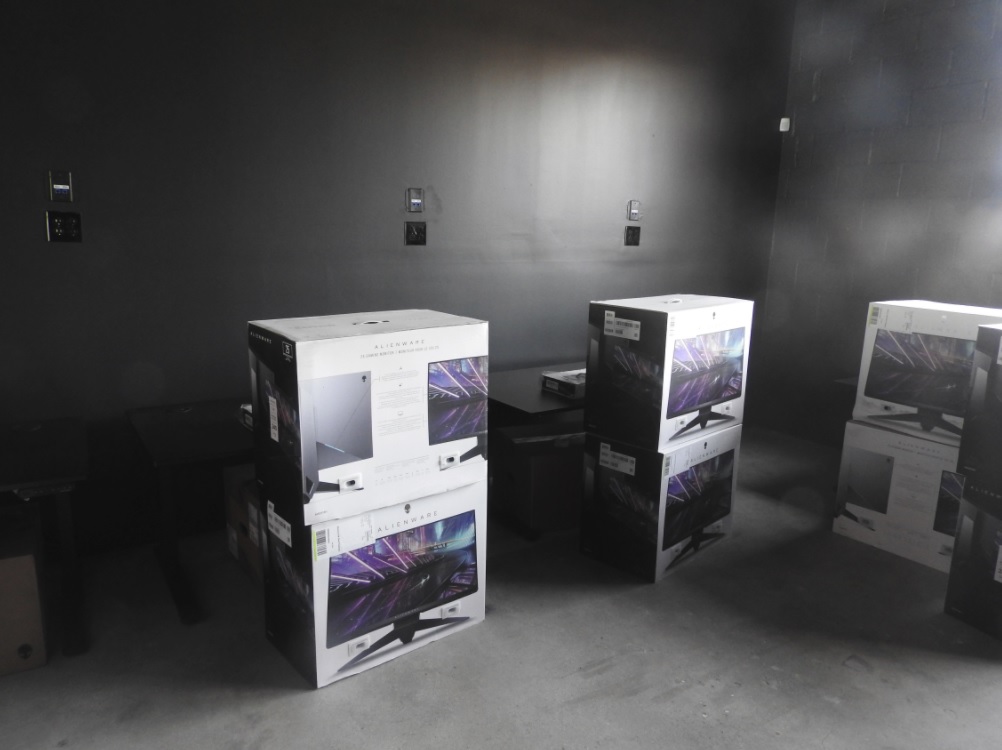 Namun jangan bayangkan fasilitas ini sebagai warnet luar biasa besar dengan komputer berspesifikasi kelas dewa, sebab Team Liquid juga memperhatikan aktivitas-aktivitas di luar sesi latihan. Para atlet akan didorong untuk berolahraga di gym setiap pagi, dan seorang ahli nutrisi dipercaya meracikkan menu dan pola makan yang sehat bagi masing-masing atlet.
Bicara soal spesifikasi komputer, Alienware benar-benar totalitas dalam memanjakan salah satu tim kebanggaannya tersebut. Sederet monitor 4K 25 inci telah disiapkan, demikian pula sejumlah gaming laptop dan PC, termasuk halnya komputer kelas sultan Area 51. Saya yakin sebagian dari Anda pasti bertanya dalam hati, "buat apa spesifikasi setinggi itu kalau hanya untuk bermain League of Legends dan CS:GO?"
Tidak, semua itu tidak akan disia-siakan begitu saja, sebab fasilitas ini juga bakal dihuni oleh tim manajemen, dan yang paling penting, oleh 1UP Studios, yang tidak lain merupakan tim produksi video mandiri milik Team Liquid sendiri. Semuanya diharapkan bisa bekerja dan berkolaborasi secara efisien dengan adanya fasilitas terpusat seperti ini.
Sampai sekarang fasilitas ini masih dalam tahap pembangunan, akan tetapi Team Liquid sudah punya rencana untuk membangun fasilitas serupa lain di kampung halamannya apabila semuanya berjalan dengan baik. Juga tidak menutup kemungkinan adalah inisiatif dari tim esport lainnya untuk membangun fasilitas serupa, apalagi jika melihat pertumbuhan industri esport yang begitu pesat, serta melibatkan perputaran uang dalam skala luar biasa besar.
Sumber: VentureBeat.
Are you sure to continue this transaction?
processing your transaction....