Gadget
Flip Grip Persilakan Anda Menikmati Game Arcade di Nintendo Switch Secara Vertikal
Berkat Flip Grip, tidak ada pixel di layar Switch yang terbuang sia-sia.
Karena bisa dinikmati sebagai handheld atau home console, Nintendo Switch boleh disebut sebagai perangkat game paling fleksibel yang tersedia saat ini. Salah satu faktor pendorong kesuksesannya adalah ketersediaan aksesori pendukung Switch, baik resmi dari Nintendo ataupun third-party, yang membuat kegiatan gaming di sana jadi lebih nikmat.
Selain game-game eksklusif dan judul-judul blockbuster multi-platform, Nintendo juga sudah menghadirkan permainan-permainan arcade klasik seperti Ikaruga, Pac-Man serta port resmi Donkey Kong. Dalam memanjakan konsumennya, sang perusahaan hiburan Jepang itu memang patut diacungi jempol. Namun ada satu masalah: bagian kickstand dan slot Joy-Con sejauh ini belum mendukung format vertikal game arcade.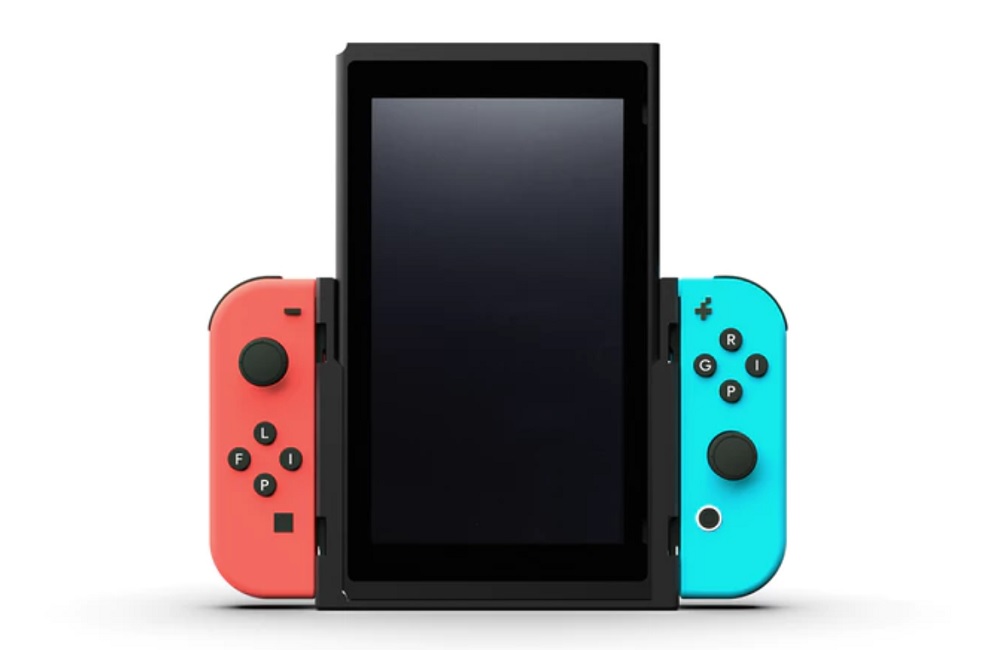 Solusi atas kendala ini diajukan oleh tim Fangamer. Lewat Kickstarter, mereka memperkenalkan Flip Grip, yaitu aksesori tambahan yang memungkinkan tablet Switch diposisikan secara vertikal di tengah-tengah controller. Jalan keluar dari Fangamer tersebut sederhana sekaligus brilian. Dengannya, tidak ada pixel di layar yang terbuang sia-sia.
Flip Grip hadir berupa adaptor. Di sisi kiri dan kanan terdapat slot untuk mencantumkan Joy-Con. Selanjutnya, tablet Switch dimasukkan ke celah secara vertikal. Ukuran Flip Grip telah disesuaikan dengan dimensi Switch sehingga ia tetap mengekspos port audio, slot kartu microSD serta game card. Aksesori ini juga tidak menutup console secara erat, memastikan sirkulasi udaranya tetap optimal.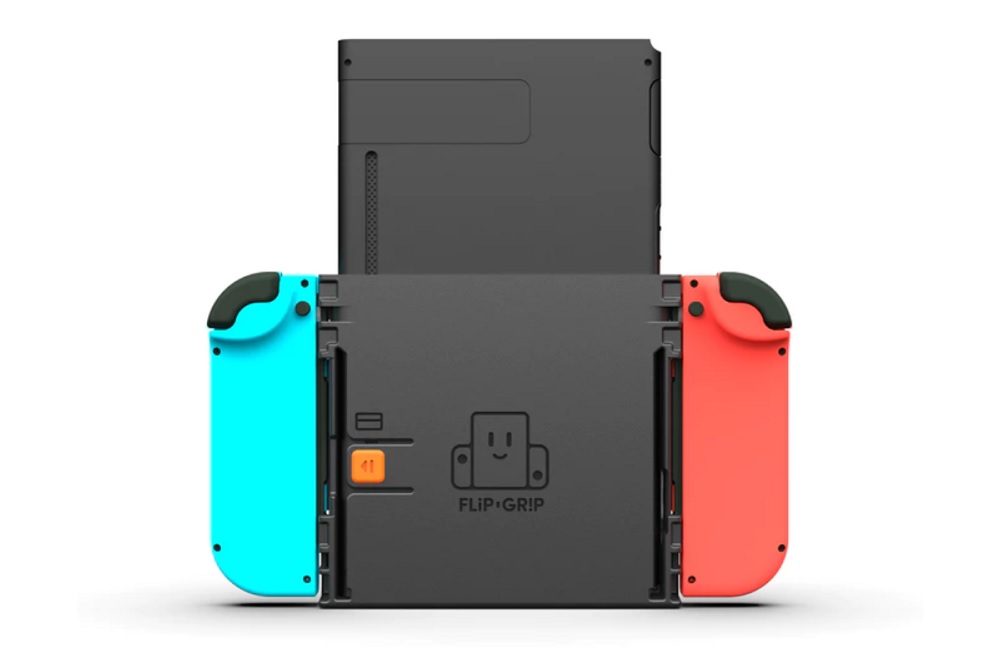 Dalam uji coba yang Fangamer lakukan, tidak ada peningkatan temperatur di Switch ketika dipasangkan ke Flip Grip, meskipun console hybrid itu digunakan secara intensif buat menjalankan game bergrafis berat seperti The Legend of Zelda: Breath of the Wild.
Fangamer merancang Flip Grip agar hanya bisa beroperasi di mode baterai. Ketika terpasang, Anda tidak dapat men-charge-nya. Dengan begini, Switch tidak bekerja secara 'maksimal', dimaksudkan agar tidak menghasilkan panas terlalu tinggi dan sistem pendingin beroperasi secara wajar.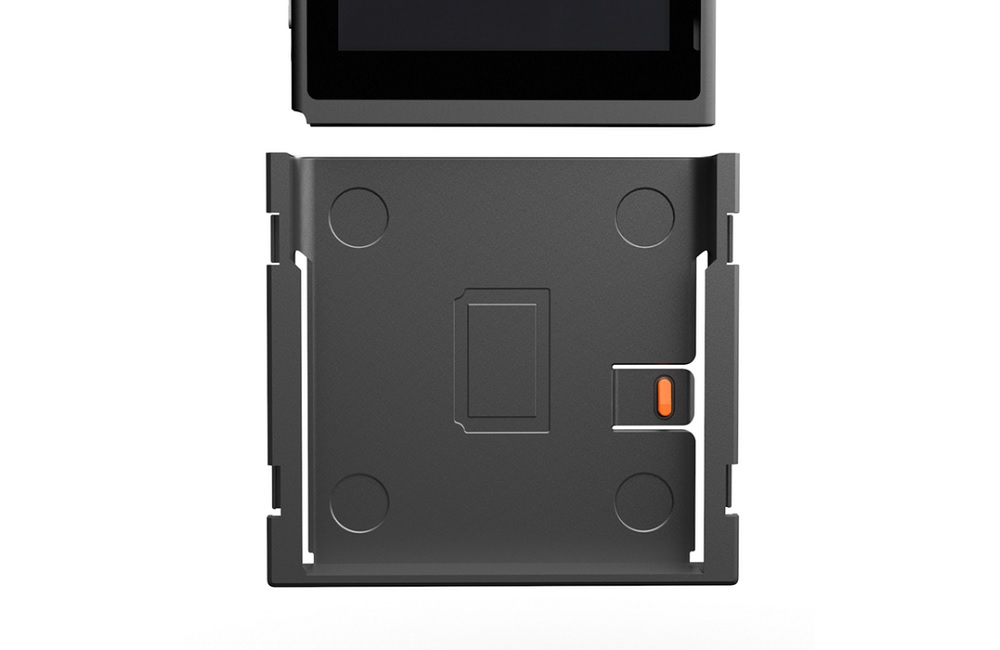 Anda juga tak perlu mencemaskan daya tahannya. Flip Grip terbuat dari plastik PC/ABS molded injection. Material ini ekonomis, serta lebih kuat dan lentur dari plastik 3D printer standar. Fangamer menjamin Flip Grip mampu 'menahan tumpahan emosi yang mungkin Anda keluarkan saat bermain', dan mengunci masing-masing komponen Switch (tablet serta Joy-Con) dengan mantap.
Selain judul-judul yang saya sebutkan di atas, ada cukup banyak game yang lebih optimal dimainkan secara vertikal, di antaranya: Terra Cresta, Danmaku Unlimited 3, Gunbarich, Gunbird 1 dan 2, Dig-Dug, Galaga serta Galaga '88, Strikers 1945 dan sekuelnya, hingga Samurai Aces.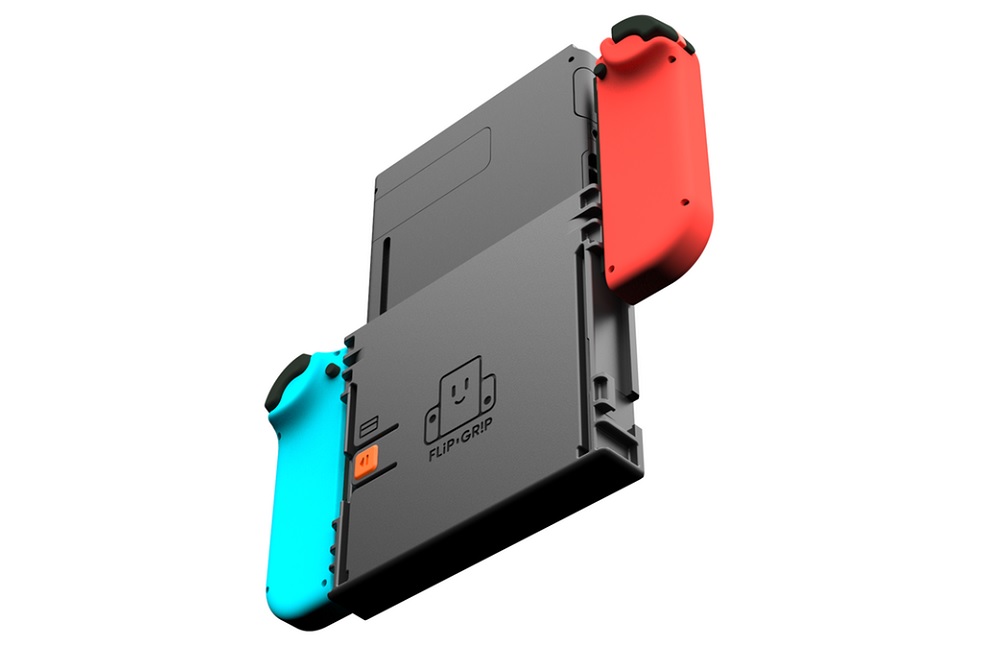 Tidak ada dampak negatif dari membeli Flip Grip. Harganya murah, mudah dipasang, dan ia merupakan investasi berharga bagi pemilik Switch yang mencintai game-game arcade lawas. Aksesori ini bisa Anda pesan di Kickstarter, dijajakan seharga US$ 12 dan akan mulai didistribusikan pada bulan November 2018.
Are you sure to continue this transaction?
processing your transaction....