Game
Game Card Battle Artifact Buatan Valve Siap Meluncur November Ini
Valve juga mengabarkan jumlah uang yang Anda harus keluarkan agar bisa menikmatinya...
Ada alasan kuat dari kurang antusiasnya gamer terhadap Artifact. Meskipun ia merupakan permainan pertama yang Valve lepas dalam kurun waktu lima tahun setelah developer meluncurkan Dota 2 (jika tidak menyertakan The Lab untuk SteamVR), Artifact bukanlah game yang konsumen inginkan. Sejumlah orang beranggapan, Artifact hanyalah cara Valve menandingi kepopularitasan judul populer punya Blizzard.
Artifact ialah permainan kartu digital collectible. Penyajiannya memiliki banyak kesamaan dengan Hearthstone, hanya saja karakter-karakter dan elemen permainan di sana diadopsi dari Dota 2. Beberapa orang yang sudah mencoba mengungkapkan bahwa gameplay Artifact lebih kompleks dari Hearthstone. Tak usah heran, dalam merancangnya, Valve menggandeng Richard Garfield - yaitu pencipta Magic: The Gathering.
Melalui page Steam, Valve akhirnya mengungkap jadwal peluncuran Artifact. Rencananya, permainan card battle ini akan disediakan lebih dulu di Windows, macOS dan Linux, kemudian menyusul di perangkat bergerak. Tapi berbeda dari Hearthstone, Artifact disuguhkan sebagai judul premium - bukan permainan free-to-play. Anda harus membayarkan uang sebesar US$ 20 buat mengaksesnya.
Seperti game collectible card lain, mayoritas waktu Anda di Artifact akan digunakan untuk mengumpulkan kartu buat bertempur melawan pemain lain dalam pertandingan satu lawan satu. Kartu-kartu tersebut bisa diperoleh dengan membelinya langsung dari Valve, atau dengan melakukan jual beli di Steam Marketplace. Valve juga memastikan Artifact mempunyai perbedaan fundamental di aspek gameplay.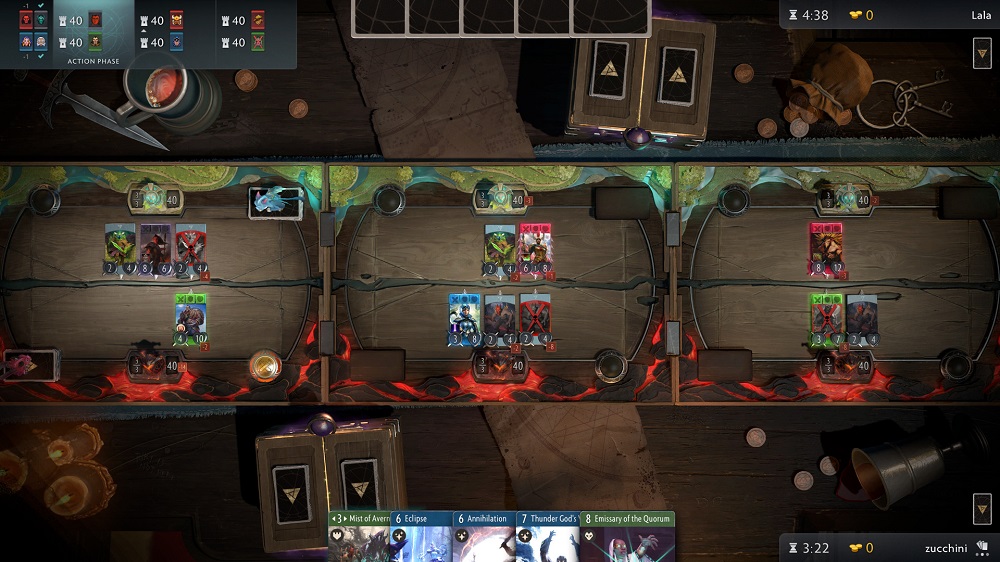 Inilah yang membuatnya unik. Seperti Dota 2, Artifact menyajikan pemain tiga 'jalur' yang dijaga oleh 'menara', masing-masing diwakilkan oleh papan terpisah. Kemenangan bisa Anda peroleh dengan menghancurkan Ancient atau dua dari tiga menara. Tiap pemain dibekali bundel bersisi 40 kartu; lima di antaranya merupakan karakter 'hero', lalu sisanya adalah kartu-kartu item dan skill yang dibagi dalam empat warna - merah, hijau, hitam dan biru. Mereka punya efek berbeda.
Saat tersedia nanti, Artifacf akan menyuguhkan 44 hero dan lebih dari 280 kartu. Valve juga berjanji akan terus memperkaya konten dan gameplay melalui expansion pack, update serta event spesial. Tiap pertandingan satu versus satu di sana dilakukan secara online; namun jangan cemas, Valve juga menyiapkan mode tutorial melawan komputer untuk memperkenalkan Artifact ke para pemula.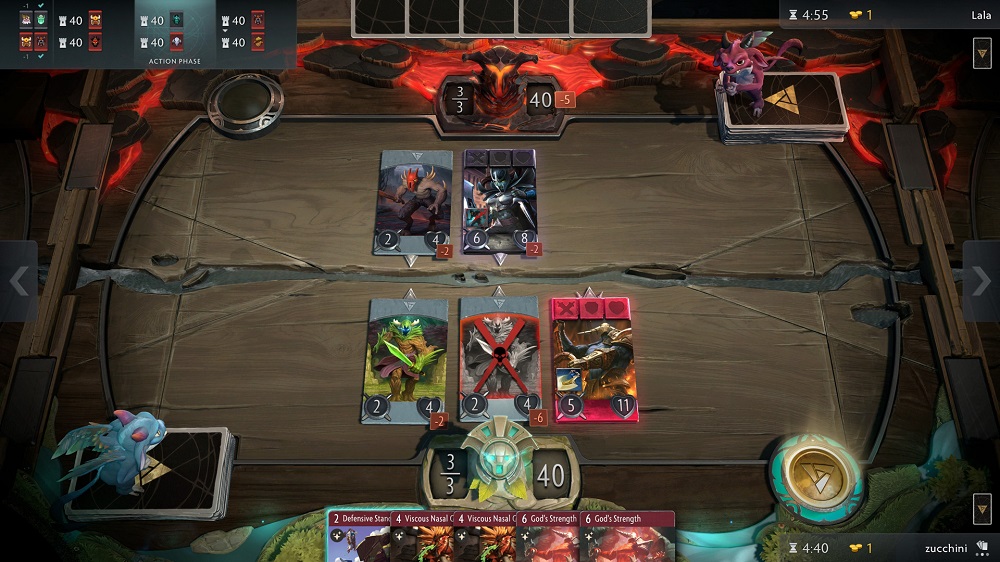 Artifact akan dilepas pada tanggal 29 November 2018, dan rencananya versi Android dan iOS-nya baru dirilis tahun depan. US$ 20 sendiri merupakan harga global. Saya menduga akan ada penyesuaian harga buat kita yang tinggal di Indonesia.
Via Gamespot.
Are you sure to continue this transaction?
processing your transaction....