Go-Jek Serves Surabaya
Prayogo Ryza - 8 June 2015
Not long after inaugurating its service in Bandung, Go-Jek gets officially launched in Surabaya. The city becomes the fourth city the service enters, after Jakarta, Bali, and Bandung, in which it draws positive responses.
Why Surabaya? Well, the city's considered as one of major cities in Indonesia, with it's bad traffic and the high mobility of it's citizens, which is parallel to those of Jakarta, indicate that the service does have a future in Surabaya.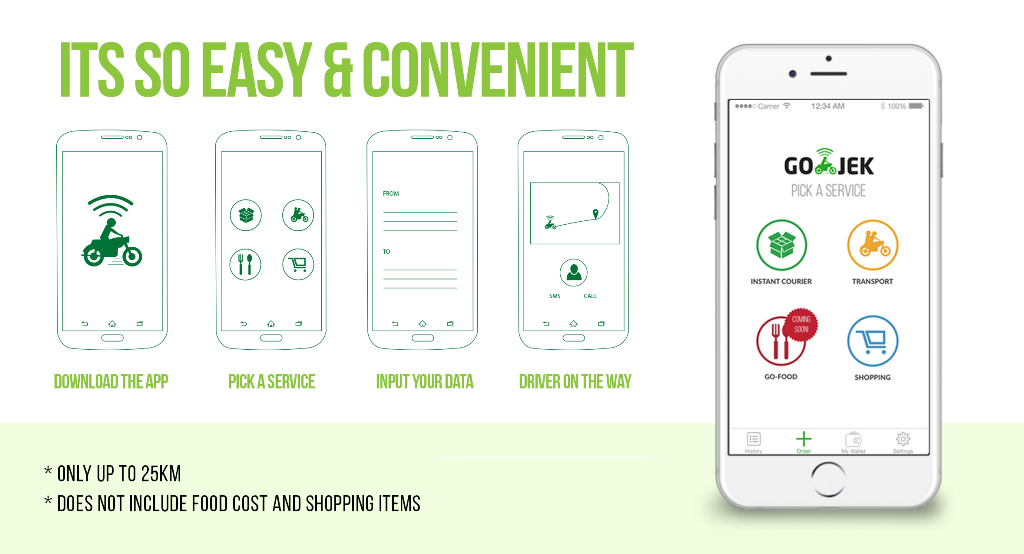 To the date, Go-Jek starts its journey by providing a thousand of units which will serve the needs of Transportation, Instant Courier, and Shopping. In addition, the service also brings its 'Ceban' promotion to Surabaya. It sets Rp10.000 as the only service rate (terms and conditions applied).