Gadget
GPD Win Ialah Hasil Penggabungan Console Handheld Dengan Laptop
Meskipun penampilannya menyerupai console handheld, spesifikasi hardware-nya masuk di kategori notebook multimedia.
'Gaming' dan 'mobile', penggabungan kedua istilah itu melahirkan banyak interpretasi, dari mulai console handheld, mobile game, sampai laptop gaming. Semuanya mengklaim merekalah solusi paling ideal, namun tentu pilihan berada di tangan gamer. Jika Anda masih mencari jalan keluar terbaik, device unik garapan produsen asal Shenzhen ini bisa jadi pertimbangan.
GPD alias GamePad Digital menawarkan alternatif menarik bagi Anda yang mencari keseimbangan antara mobilitas dan kegiatan gaming. Lewat situs Indie Gogo, mereka memperkenalkan GPD Win, dideskripsikan sebagai handheld console sekaligus PC berlayar 5,5-inci pertama di dunia, berjalan di sistem operasi Windows 10. Pendeknya, Win adalah sebuah komputer saku.
Wujud GPD Win mungkin tidak jauh dari bayangan Anda. Strukturnya menyerupai notebook, walaupun jauh lebih kecil. Ketika lid dibuka, Anda segera melihat pemandangan familier sekaligus berbeda. Win menyediakan set keyboard fisik lengkap minus numpad, tapi di area atas juga dibekali tombol-tombol khas gamepad/console handheld - misalnya D-pad,joystick serta action button.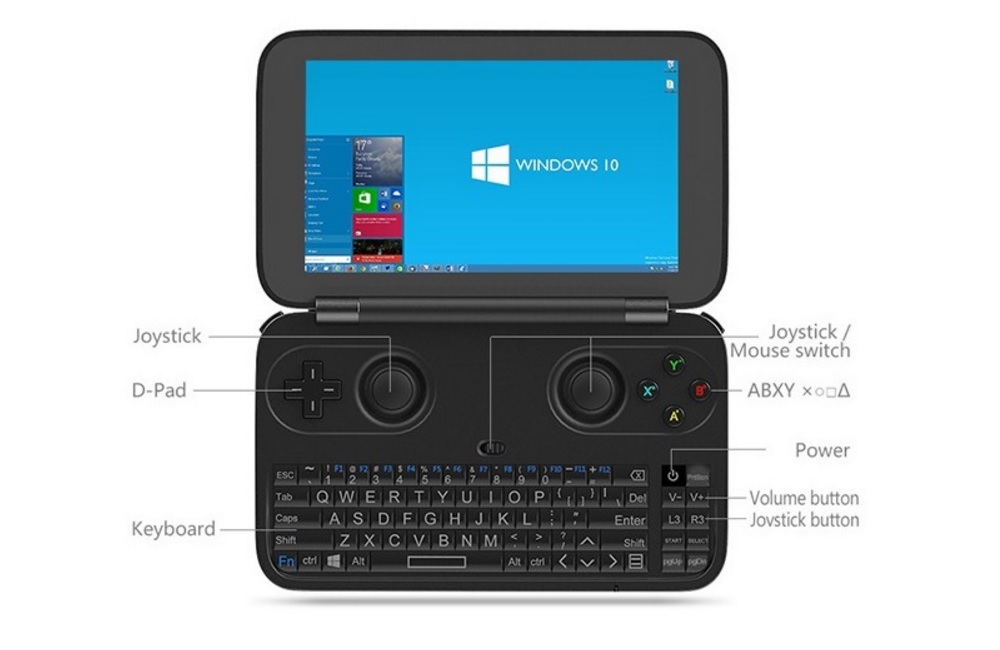 Layar 5,5-inci ditambatkan di tubuh sebesar 15,5x9,7x2,2cm bermaterial ABS +PC yang dilapisi coating EVA, memastikannya mantap dalam genggaman. Lewat switch di tengah, Anda bisa menganti input - mouse atau gamepad. Saat mode mouse dinyalakan, stik analog kanan berperan mengendalikan cursor, lalu tombol L1 dan R1 bekerja sebagai dua tombol mouse. Selain fungsi mouse dan keyboard, tombol-tombol lain jadi tidak aktif.
Pertanyaan terbesarnya tentu saja ialah, apakah GPD Win layak disebut sebagai device gaming? GamePad Digital membekali device dengan Intel Atom X5-Z8500 plus GPU HD Graphics, didukung RAM DDR3 4GB, penyimpanan eMMC 4.51 sebesar 64GB dan ditenagai baterai 6.000mAh. Display berteknologi full lamination di sana dilapisi Gorilla Glass dan menyimpan resolusi HD (1280x720) berkepadatan 261ppi. Setup tersebut tidak terlalu memberatkan hardware.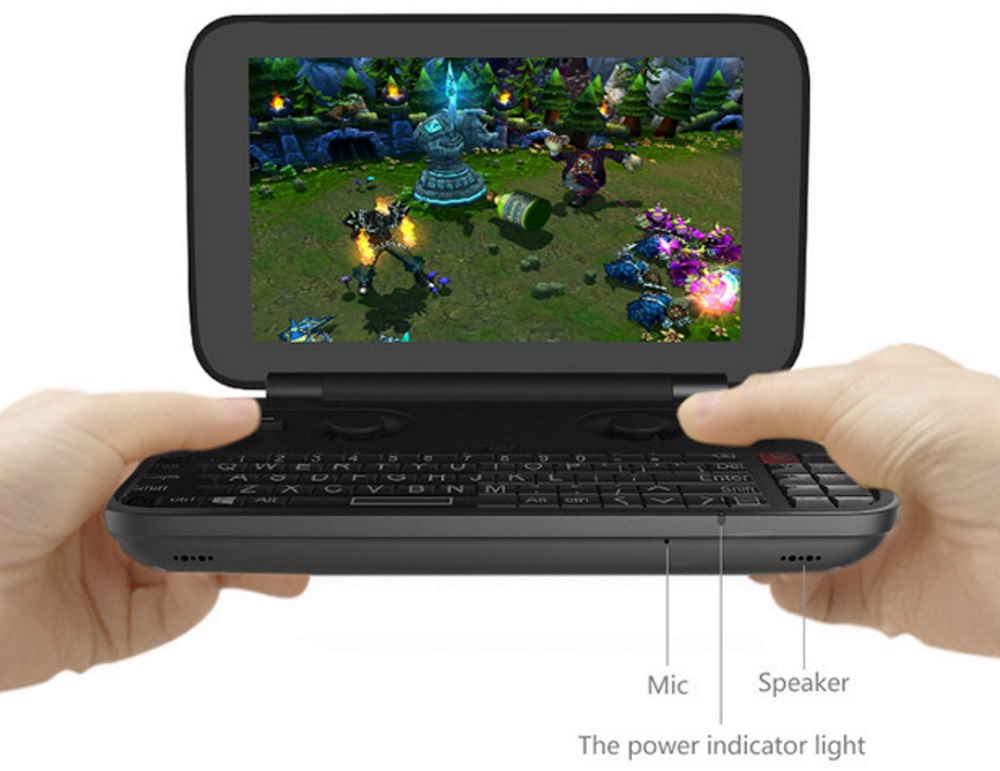 Meskipun spesifikasi seperti ini memang di atas console handheld, komposisi hardware-nya masih masuk di kategori notebook multimedia. Terlepas dari klaim GPD yang menyatakan ia mampu menangani 'game-game Steam', jangan terlalu berharap Anda bisa menikmati Rise of the Tomb Raider atau The Division. Setidaknya, ia sanggup menjalankan mayoritas permainan di daftar ini.
Pemesanan GPD Win dapat Anda lakukan melalui website crowdfundingIndie Gogo. Di sana, produk memperoleh diskon US$ 200 dari harga retail, hanya dijajakan seharga US$ 300. Proses pengiriman pada backer akan dilaksanakan pada bulan Oktober 2016.
Are you sure to continue this transaction?
processing your transaction....