Groupon Indonesia Ingin Jadi "Top of Mind" untuk E-Commerce Gaya Hidup Tahun 2015
Amir Karimuddin - 24 November 2014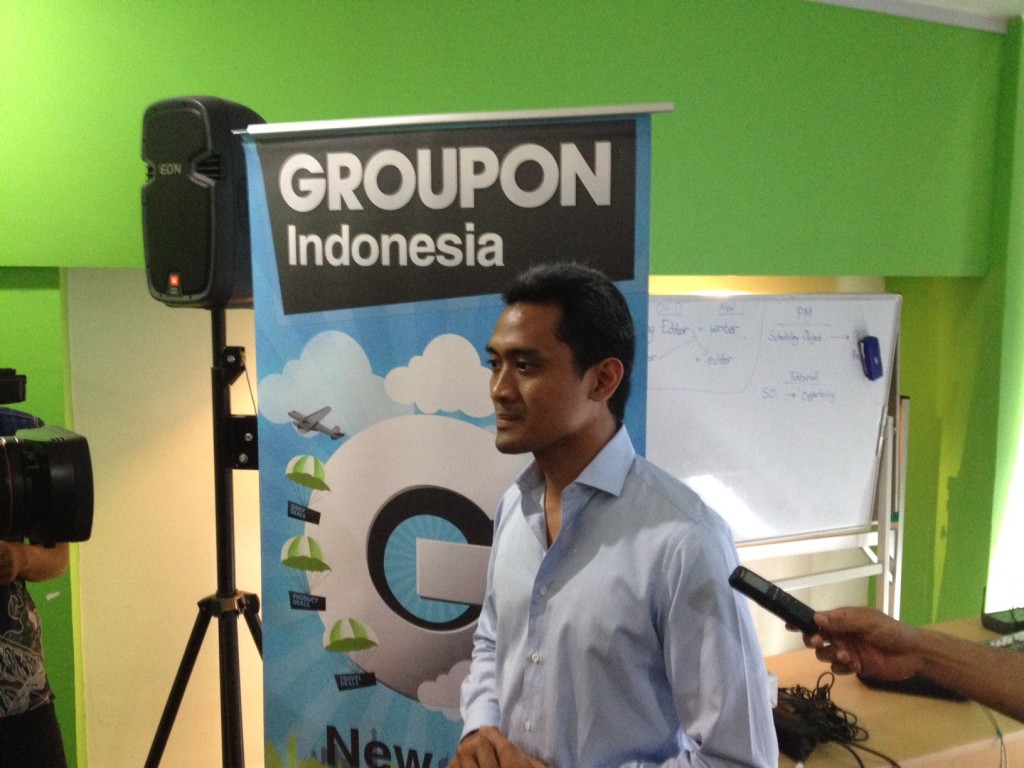 Dalam paparannya tentang E-Commerce dan The Rise of Mobile kepada media, CEO dan Country Head Groupon Indonesia Indrasto Budisantoso mengungkapkan bahwa mereka ingin menjadi top of mind untuk segmen gaya hidup yang menjadi fokusnya di tahun 2015. Selain itu mobile juga akan menjadi fokus karena pengaksesan Groupon Indonesia melalui mobile tahun ini sudah lebih tinggi ketimbang desktop.
Indrasto menjelaskan bahwa sebagai mobile-first country, Indonesia memiliki kepemilikan kartu SIM 112%, jauh lebih besar ketimbang kepemilikan akun tabungan, apalagi kartu kredit yang secara tradisional merupakan cara pembayaran layanan e-commerce paling umum di negara maju. Dengan akses melalui perangkat mobile yang begitu tinggi, adalah PR bagi pelaku di industri ketika pengguna e-commerce hanya mencapai 6% dari total pengguna Internet di Indonesia.
Menurutnya masalah klasik soal e-commerce masih berkisar soal trust dan payment. Groupon sendiri memiliki belasan metode pembayaran untuk mengakomodasi kasus e-commerce Indonesia yang unik. Indrasto mengatakan bahwa Groupon masih dominan sebagai pemimpin segmen deals di Indonesia, meskipun enggan mengungkapkan angka riilnya.
Groupon Indonesia sendiri menyatakan bahwa tahun 2014 adalah pertama kalinya akses melalui mobile lebih tinggi ketimbang desktop, sedikit di atas kisaran 50%. Tahun lalu konsumen masih lebih banyak mengakses Groupon melalui desktop, terutama di jam kerja. Indrasto yakin bahwa perbandingan ini akan terus bertambah, seiring dengan penurunan harga perangkat mobile dan meningkatnya kualitas teknologi, termasuk adopsi LTE yang menjanjikan pengaksesan yang lebih cepat dan stabil.
Groupon sendiri segera menerbitkan pembaruan aplikasinya di platform iOS dan Android untuk meningkatkan pengalaman konsumen dalam berbelanja deals.
Indrasto juga memastikan bahwa di tahun 2015 mendatang pihaknya ingin fokus di segmen gaya hidup (lifestyle). Indrasto mengatakan, "2015 yang jelas banyak keseruan. Kita akan fokus jadi e-commerce of lifestyle. Di visi kita itu kita pengen orang kalau berpikir tentang lifestyle atau hanging out berpikir soal Groupon dulu. Kenapa? Di Groupon ada yang related dengan hanging out local voucher paling lengkap. Kita juga ada lifestyle related product juga cukup banyak."
Lebih lanjut ia menambahkan, "Di Groupon juga tersedia (paket) traveling yang cukup variatif yang kita pastikan sesuai dengan seleranya lifestyle segment kita. Segmen itu kita define mulai early 20s sampai late 30s. (Mereka ini adalah) Lifestyle segment yang kita akan fokus untuk kita garap di 2015."
Thank you for Reading DailySocial.id
Starting at less than Rp 5.000/Day. You get unlimited access to DailySocial.id