GudangAda Notches 372 Billion Rupiah Worth of Series A Funding
Led by Sequoia India and Alpha JWC Ventures, with the participation of Wavemaker Partners
After securing seed funding last February 2020, GudangAda B2B marketplace platform for FMCG products today (5/5) has announced another round. In this series A, the firm managed to bag funding worth of US$25.4 million, or around 372 billion Rupiah. This round was led by Sequoia India and Alpha JWC Ventures, with the participation of Wavemaker Partners. The company is to develop a new line ob business and build up the internal team.
The platform provides a place for FMCG industry players to meet and conduct transactions online, from suppliers, distributors to retail traders. This warehouse provides an opportunity for traders to develop their business through faster inventory turns, optimal pricing, greater choice of goods and business partners, and transparent transaction management.
GudangAda is said to succeed in connecting around 50 thousand traders in 500 cities, and covering almost 100 percent of FMCG wholesalers in Indonesia, through an enabler approach.
Previously, GudangAda received seed funding from Alpha JWC Ventures and Wavemaker Partners, with participation from Pavilion Capital, valued at US$10.5 million or around 154 billion Rupiah. With this series A funding, the company has managed to get total funding of US$ 36 million within 15 months since it was founded.
"When we first invested in GudangAda and Stevensang, we knew that they would become leading players in the FMCG industry, not only in Indonesia but also in Southeast Asia [...] FMCG is an industry that is still running traditionally and is also difficult to break down innovation. It's not easy to change habits and behavior, especially those that have been going on for decades. However, GudangAda claims that it is possible as long as the players know where to penetrate, what kind of difficulties, and how to execute the strategy effectively," Alpha JWC Ventures' Managing Partner, Chandra Tjan said.
In fact, there are some existing startups with similar services beforehand, making it easy for business partners to complete basic standards. Previously, there was Stoqo who served similar services targeting partners from food businesses. Unfortunately, they had to announce service termination earlier this year. In addition, there are other players such as Foodia, Eden Farm, Wahyoo, and many more serves different specializations - with the same core, becoming a hub for business players with merchants.
Momentum amid pandemic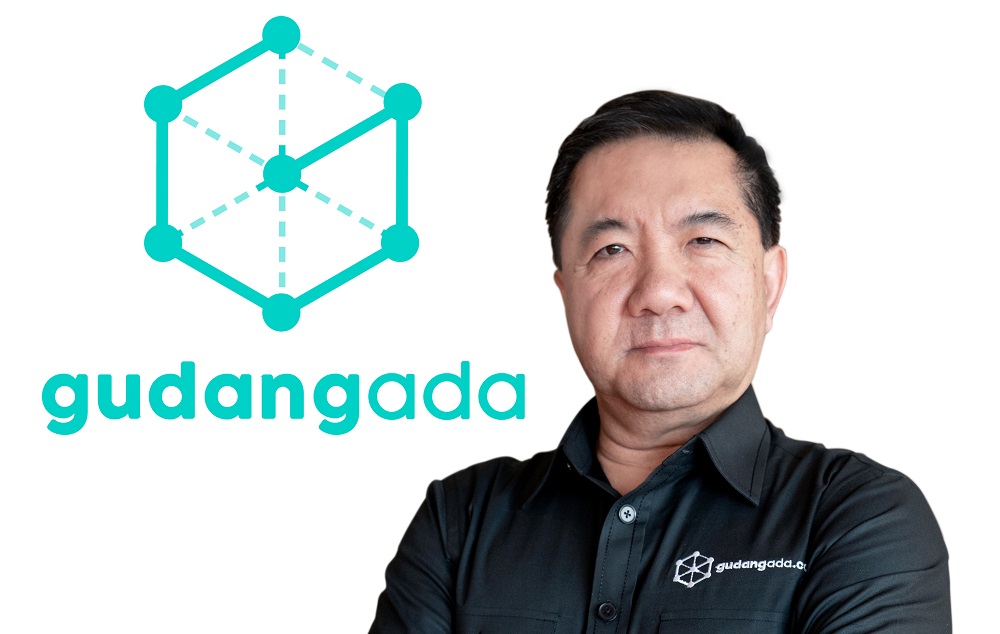 GudangAda was founded in the end of 2018 by Stevensang (CEO) with 25 years of experience in the FMGC industry. In an interview with DailySocial he said, "GudangAda was founded due to his concerns over the continuity of the traditional shop business in the digital age. The business concept is to empower all parties involved in the ecosystem, therefore, they can get optimal benefits from the platform."
Amid the Covid-19 pandemic, GudangAda has gained momentum to expand. The physical distancing situation has put the online-based solutions as an alternative to fulfill the demand of FMGC products - as to ensure the availability of food and other daily needs, and help industry players to continue to run optimally during the PSBB period in some areas.
"B2B supply chains in many developing countries face challenges in terms of capital constraints, ineffective inventory management, and manual operational processes. GudangAda built a digital ecosystem that can change the face of the Indonesian FMCG industry which is currently still running traditionally [...] Indonesia will witness the emergence and development of the use of B2B technology in the second e-commerce wave, and we are very pleased for the opportunity to work with GudangAda in this trip," Managing Director of Sequoia Capital (India) Singapore, Abheek Anand said.
– Original article is in Indonesian, translated by Kristin Siagian
Application Information Will Show Up Here
Are you sure to continue this transaction?
processing your transaction....