Hadirkan Para Jagoan Marvel, Future Fight Pecahkan Rekor Download Baru
Yoga Wisesa - 21 May 2015
Berkat antisipasi tinggi terhadap film Avengers: Age of Ultron, Marvel Studios sukses mengumpulkan keuntungan kotor senilai US$ 1,149 miliar. Satu-satunya pengalaman interaktif yang paling mendekati aksi dalam Age of Ultron masih belum tersedia, sebuah game berjudul Lego Marvel's Avengers. Jika tak sabar menunggu, alternatifnya juga tidak kalah mengasikkan.
Penggemar Marvel sekaligus pemilik perangkat bergerak mungkin beberapa waktu ke belakang disibukkan oleh permainan berjudul Future Fight. Bagi yang baru mengetahuinya, Marvel Future Fight merupakan game action role-playing tempat berkumpulnya para superhero dari Marvel Universe, di mana pemain dipersilakan menyusun sembari beraksi dengan karakter-karakter favorit pilihan sendiri. Dan belum lama, jumlah unduhan Future Fight menembus angka 10 juta kali di 118 negara.
Developer asal Korea Selatan Netmarble Games bertanggung jawab meramu Marvel Future Fight dengan apik sehingga pas dinikmati melalui perangkat berlayar sentuh. Formula permainan mobile tersebut segera mengingatkan saya pada X-Men Legends II: Rise of Apocalypse, dirilis sepuluh tahun silam. Namun Future Fight fokus pada tokoh-tokoh tim The Avengers termasuk Spider-Man beserta Guardians of the Galaxy.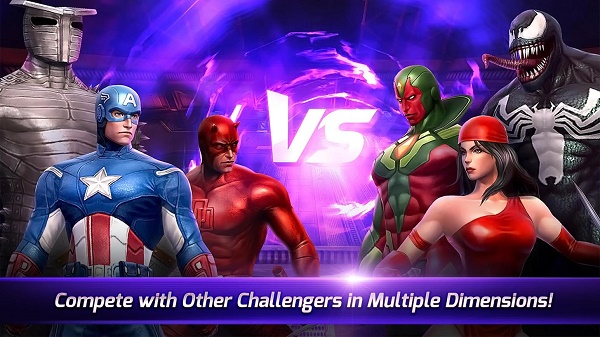 Marvel Future Fight dimulai dengan narasi khas Marvel. Tiba-tiba para pahlawan harus berhadapan melawan sesamanya. Setelah terjadinya kekacauan itu, direktur SHIELD Nick Fury mengirimkan pesan dari masa depan. Isinya ialah penjelasan bahwa dimensi-dimensi multiverse saling terbentur. Dan nasib kelangsungan hidup umat manusia berada di pundak Anda.
Info menarik: Pencipta Game The Walking Dead Umumkan Kerjasama Dengan Marvel
Permainan tidak 'terikat' pada Marvel Cinematic Universe, ceritanya diramu secara orisinil oleh sang komikus kelas kakap, Peter David. Layaknya RPG, pemain akan memandu tim superhero mengumpulkan poin experience buat upgrade skill dan persenjataan via metode leveling familier. Sudah cukup mahir dengan kemampuan Anda di mode singleplayer? Silakan berpartisipasi dalam arena multiplayer 3 lawan 3.
Selain bermain sebagai karakter semisal Iron Man, Black Widow, Captain America, Falcon, Hawkeye, dan Hulk, tersedia pula opsi tokoh supervillain: Loki, Ultron, Red Skull, Dr. Octopus, Green Goblin, Modok, Venom, Destroyer hingga Malekith. Masih belum puas? Ada Blade, Spider-Man, The Punisher, Ghost Rider, Black Cat, Mockingbird, Elektra, Angela dan lain-lain.
Marvel Future Fight mengusung sistem in-app purchase berupa penjualan item chest, recharge dan consumable dengan mata uang berupa kristal. Permainan dapat diunduh gratis langsung dari Google Play atau Apple app store.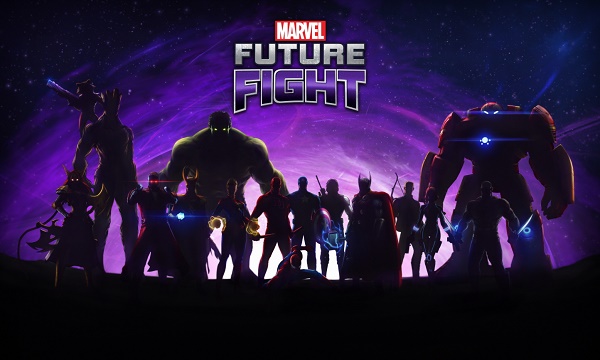 Are you sure to continue this transaction?
processing your transaction....