Hal-Hal yang Perlu Anda Ketahui Mengenai Pokemon GO
Yoga Wisesa - 12 October 2015
Fans sudah lama mengetahui rencana Nintendo untuk melangkah ke mobile gaming. Dan rasa penasaran berubah menjadi ketertarikan tinggi saat mereka secara resmi mengungkap Pokemon GO. Bagaimana tidak, aplikasi tersebut memadukan dunia nyata dan dunia virtual, menempatkan pemain sebagai Pokemon Trainer sembari menantang Anda berpetualang.
Pokemon GO merupakan permainan augmented reality berbasis perangkat mobile yang dikerjakan oleh tim Niantic, dipandu The Pokemon Company. Konsep GO sebenarnya simpel, namun berpeluang mengubah perspektif kita dalam menikmati franchise ini selamanya. Game menggunakan informasi di dunia sesungguhnya untuk mendorong Anda menemukan 'monster saku' idaman.
Permainan terdiri dari dua bagian utama, yaitu aplikasi smartphone serta unit wearable bernama Pokemon Go Plus. Metode penyajiannya sangat unik: setting fantasi dunia Pokemon diterjemahkan ke dunia sesungguhnya. App berfungsi sebagai Pokedex sekaligus petunjuk lokasi spesies monster tertentu. Tertarik untuk mengadopsinya? Tinggal ikuti penunjuk arah, dan Pokemon akan muncul secara virtual melalui device (boleh jadi, kamera harus diaktifkan buat mendukung AR).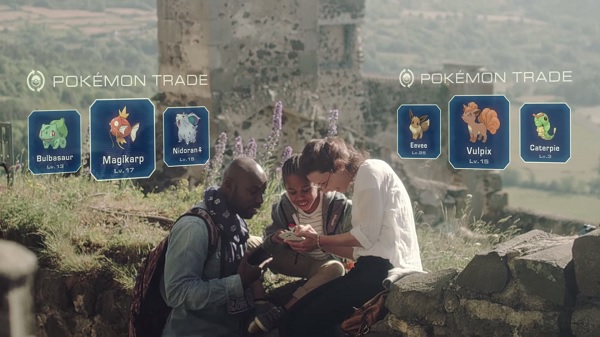 Pokemon Go Plus berperan untuk memberikan notifikasi. Ia tersambung ke handset lewat Bluetooth, segera bergetar dan menyala ketika app mendeteksi ada Pokemon di sekitar Anda. Setelah itu silakan aktifkan fitur Poke Ball (virtual, tentu saja) buat menangkapnya. App GO juga memungkinkan kita saling tukar-menukar Pokemon serta bertanding melawan Trainer lain. Pada momen-momen tertentu, game akan menyajikan pertempuran berskala besar melawan Pokemon legendaris - mirip boss battle dalam raid World of Warcraft, tapi dilakukan langsung.
Info menarik: User Reddit Berhasil Benamkan Game Pokemon Dalam Minecraft
The Pokemon Company menuturkan bahwa GO adalah realisasi selanjutnya dari visi mereka. Sejak dahulu seri Pokemon selalu mengutamakan pengalaman sosial, dan Pokemon GO membawa pengalaman tersebut jauh melampaui layar device gaming. Di sana, developer mencampur aspek eksplorasi urban dan kerjasama tim. John Hanke selaku founder Niantic sempat berkata, "Kami merasa gembira melihat pemain menciptakan persahabatan baru, bahkan kadang berujung pada pernikahan."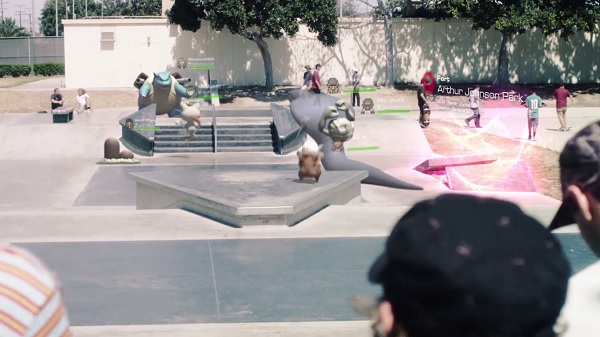 Apakah nama Niantic samar-samar terdengar familier? Itu karena mereka ialah developer di belakang Ingress, permainan MMO augmented reality sci-fi, dilepas di penghujung tahun 2013 silam. Pokemon GO sendiri disajikan secara gratis dengan elemen in-app purchase. Seluruh premisnya memang terdengar menarik, tapi selain dari trailer proof of concept, informasi mengenai GO masih terbilang minim. Hingga sekarang, cuma ada segelintir gambar yang memperlihatkan game sesungguhnya.
Pokemon GO rencananya akan diluncurkan di tahun 2016 untuk handset Android.
Sumber: Pokemon.com.