Hamilton PSR Adalah Reinkarnasi Modern Jam Tangan Digital Pertama dari Tahun 1970
Sayang tidak ada film James Bond baru untuk menemani debutnya
Glenn Kaonang - 24 March 2020
Hamilton tentu bukan nama yang asing lagi di industri jam tangan. Saya pribadi mengenalnya sebagai "produsen arlojinya film Hollywood" karena begitu seringnya arloji bikinan mereka tampil di film blockbuster, dan kebetulan arloji Hamilton juga berperan besar dalam salah satu film favorit saya, Interstellar.
Sejarah pun juga mencatat kontribusi besar Hamilton di bidang horologi. Jam tangan digital pertama yang diproduksi secara massal, Pulsar Time Computer, adalah garapan Hamilton. Diumumkan di tahun 1970 tapi baru dipasarkan mulai 1972, Pulsar menjalani debutnya secara epik bersama Roger Moore yang memerankan James Bond dalam film Live and Let Die.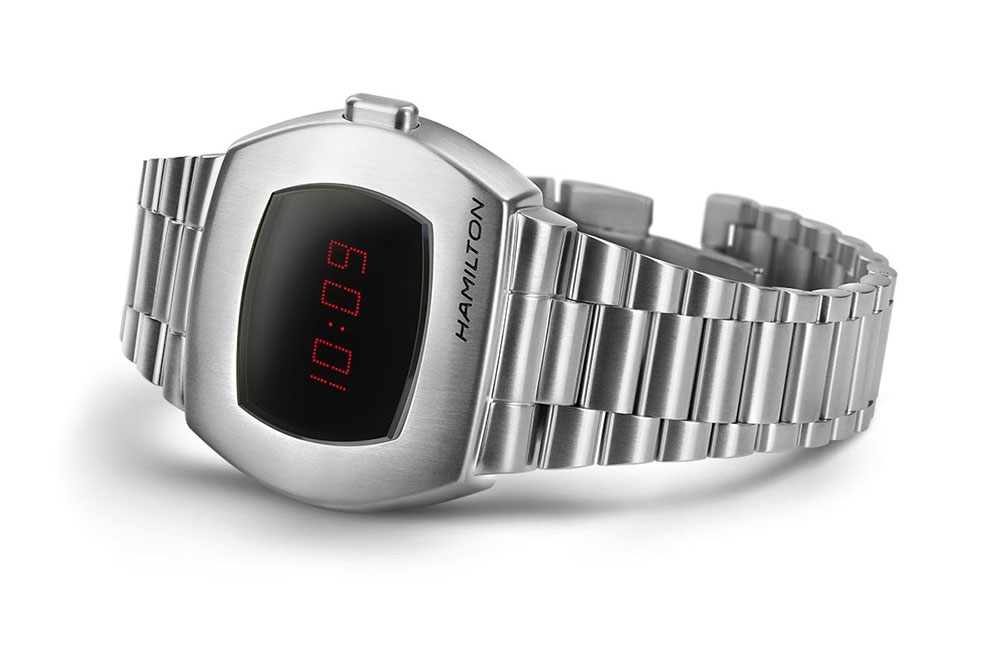 Dalam rangka merayakan ulang tahun ke-50 Pulsar, Hamilton merilis reinkarnasi modernnya, Hamilton PSR. Namanya memang bukan lagi Pulsar, sebab Hamilton sudah menjual hak penggunaan atas branding tersebut kepada Seiko di tahun 1977. Namun PSR tetap didesain nyaris identik seperti Pulsar orisinal, lengkap dengan case dan strap berbahan stainless steel.
Yang dibenahi adalah cara Pulsar menampilkan waktu. Berbekal teknologi LED, layar Pulsar hanya bisa menyala ketika tombol di sisi kanannya ditekan. PSR tidak demikian, sebab ia mengemas perpaduan panel LCD dan OLED sekaligus. Porsi LCD-nya yang lebih redup berfungsi untuk menampilkan waktu secara konstan. Lalu ketika tombolnya ditekan, giliran porsi OLED-nya yang menyala terang.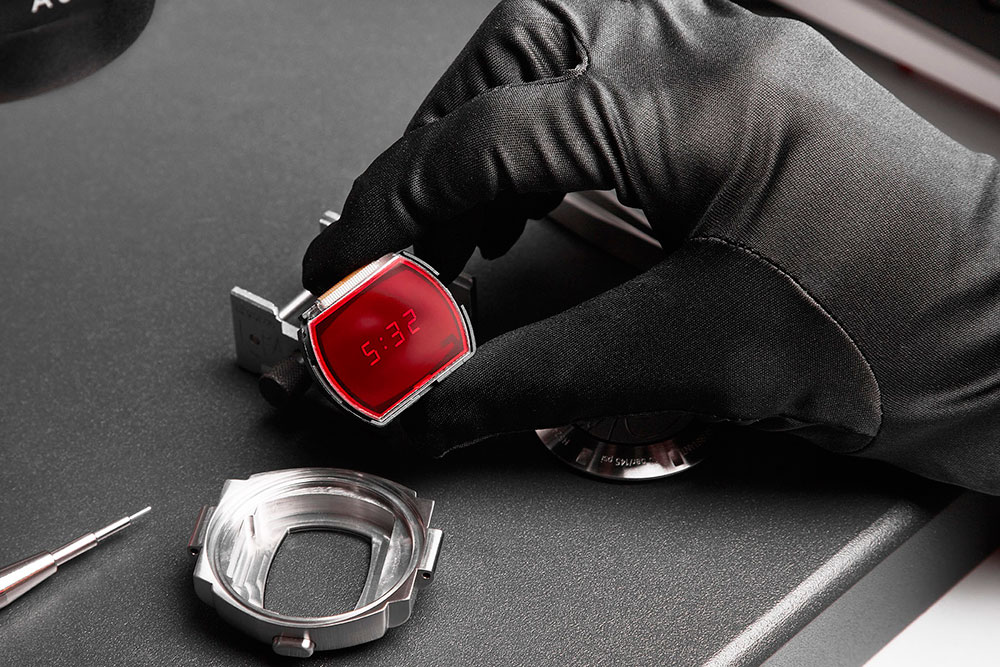 Supaya layarnya bisa terbaca jelas kapan saja, Hamilton turut menyematkan lapisan kaca kristal safir anti-reflektif di atasnya. Hamilton tidak lupa merancang PSR agar tahan air hingga kedalaman 100 meter. Dan dua fitur ini rupanya tidak tersedia pada Pulsar orisinal.
Buat yang tertarik memilikinya, Hamilton PSR akan dijual mulai Mei mendatang seharga $750. Hamilton juga akan menawarkan varian lain yang berlapis emas seharga $995, tapi jumlahnya dibatasi 1.970 unit saja.
Sumber: The Verge.
Thank you for Reading DailySocial.id
Starting at less than Rp 5.000/Day. You get unlimited access to DailySocial.id