Ada banyak kejutan yang Blizzard ungkap di BlizzCon 2017. Di sana, mereka mengumumkan expansion pack baru World of Warcraft bertajuk Battle for Azeroth, menyingkap agenda penyediaan server Classic WoW buat mengembalikan gameplay MMORPG itu ke akarnya, hingga mentransformasi StarCraft 2 menjadi permainan free-to-play. Dan tentu saja, Overwatch tidak dilupakan.
Di acara video game tahunan mereka itu, Blizzard Entertainment memperkenalkan karakter Overwatch ke-26 bernama Moira O'Deorain. Moira adalah seorang ahli genetika, dan didesain untuk jadi 'hero' kelas support. Namun bukan Blizzard namanya jika mereka tidak menawarkan sesuatu yang baru. Berbeda dari anggota keluarga support lain, Moira kabarnya siap berperan sebagai healer sekaligus DPS.
Dalam pertempuran, Moira dibekali perangkat Biotic Grasp di kedua tangannya. Unit di tangan kiri berfungsi untuk mengobati kawan-kawannya, sedangkan unit di tangan kanan ialah alat buat menumbangkan musuh. Berdasarkan video yang diunggah developer, mode serang dari Biotic Grasp menyerupai Photon Projector punya Symmetra yang dapat mengunci target, sedangkan output kemampuan healing mirip semprotan Endothermic Blaster milik Mei.
Moira juga memiliki kemampuan memproyeksikan Biotic Orb: bola energi yang dapat memantul untuk mengobati kawan atau menyakiti lawan - lagi-lagi mirip Symmetra, khususnya serangan sekunder Photon Projector yang muncul berupa bola. Lalu buat membantunya menyusup atau melarikan diri dari sergapan musuh, Moira bisa memanfaatkan Fade, yaitu skill teleportasi berjarak pendek ala Reaper.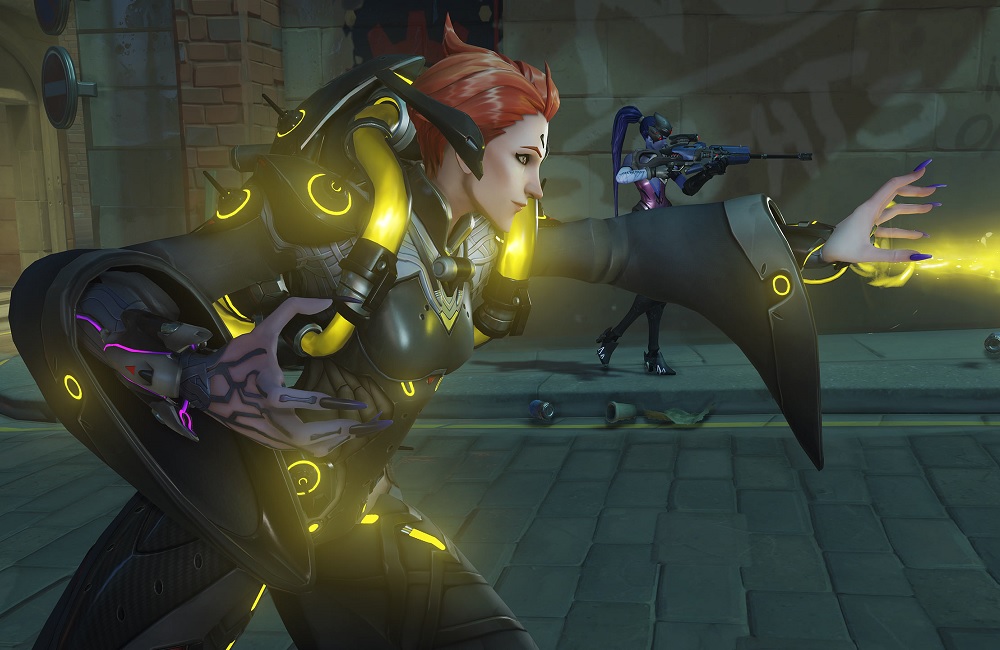 Lalu untuk kemampuan ultimate-nya, Moira bisa mengeluarkan Coalescence: tembakan sinar jarak jauh yang dapat menyembuhkan teman-temannya sembari menguras health lawan meski mereka mencoba berlindung dengan barrier atau shield.
Moira sebetulnya lebih tepat disebut villain ketimbang hero. Blizzard mengisahkan bahwa Moira ialah ilmuwan brilian yang kontroversial. Sebagai seorang pakar rekayasa genetika, tak jarang praktek penelitiannya melampaui batasan moral. Moira awalnya bertugas di bawah naungan Blackwatch, divisi pasukan khusus Overwatch; namun setelah Overwatch dibubarkan, ia tak keberatan diperkerjakan oleh organisasi kriminal Talon.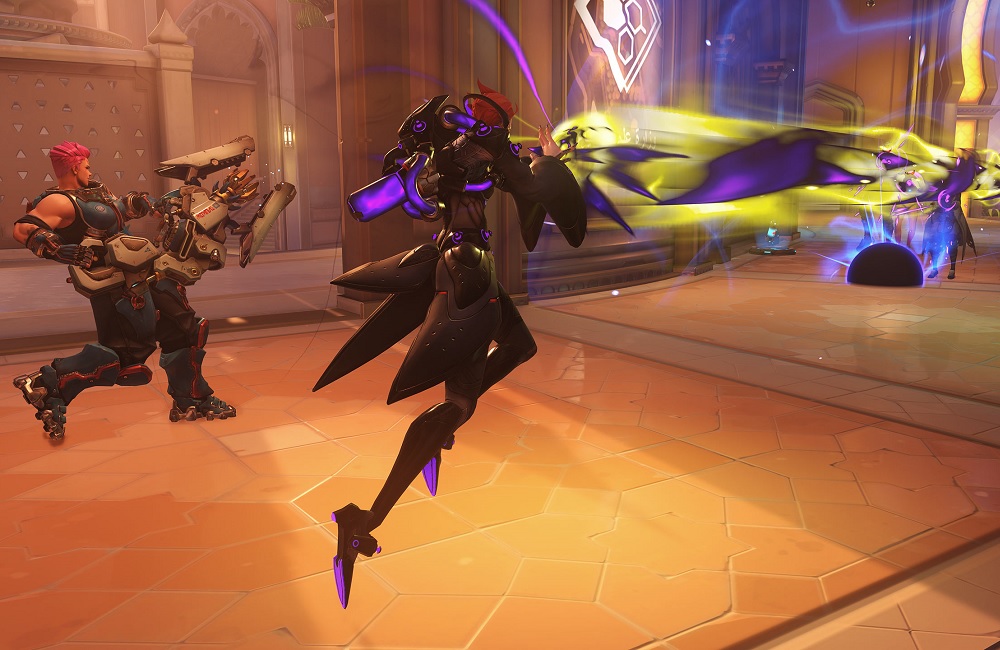 Melengkapi pengumumkan karakter tersebut, developer juga menyingkap peta hybrid anyar bertitel Blizzard World. Map ini bisa dibilang istimewa karena mengambil latar belakang taman rekreasi fiktif buatan Blizzard ala Disney World. Ada kemungkinan, baik Moira serta Blizzard World baru akan tersedia di tahun depan.
Selain itu, sang publisher turut memublikasikan film animasi Overwatch kedelapan berjudul Honor and Glory dengan Reinhardt sebagai bintangnya - dapat Anda saksikan di bawah ini.
Sumber: PlayOverwatch.com.
Are you sure to continue this transaction?
processing your transaction....