Hyundai Beli Perusahaan Robot Boston Dynamics
Pasca transaksi, Hyundai akan memegang sekitar 80% dari total saham Boston Dynamics
Glenn Kaonang - 14 December 2020
Boston Dynamics, produsen robot yang mengawali kiprahnya sebagai proyek di Massachusetts Institute of Technology (MIT), kini punya pemilik baru lagi. Melalui sebuah siaran pers, Hyundai Motor Group mengumumkan rencananya untuk meminang Boston Dynamics dari tangan SoftBank Group, dengan nilai valuasi sebesar $1,1 miliar (± Rp15,57 triliun).
Pasca transaksi, produsen mobil terbesar ketiga di dunia itu bakal memegang sekitar 80% dari total saham Boston Dynamics, dan sisanya masih berada di bawah kepemilikan SoftBank. Sekadar mengingatkan, SoftBank sendiri membeli Boston Dynamics dari Google di tahun 2017 dengan mahar yang dirumorkan mencapai $165 juta berdasarkan laporan dari Bloomberg.
Yang mungkin jadi pertanyaan adalah, apa yang menjadi motivasi Hyundai membeli sebuah perusahaan robot yang sejauh ini belum mampu mencetak laba? Hyundai memang tidak menyebutkan alasan yang spesifik, akan tetapi mereka melihat akuisisi ini sebagai langkah yang tepat dalam misinya bertransformasi menjadi "Smart Mobility Solution Provider".
Hyundai juga percaya bahwa investasi di bidang robotik dapat membantu mengakselerasi perwujudan visi mereka di bidang sistem kemudi otomatis maupun konsep pabrik pintar. Seperti yang kita tahu, teknologi robotik memang hampir selalu diasosiasikan dengan tren automasi, dan Hyundai sepertinya melihat ini sebagai faktor krusial buat masa depan mereka.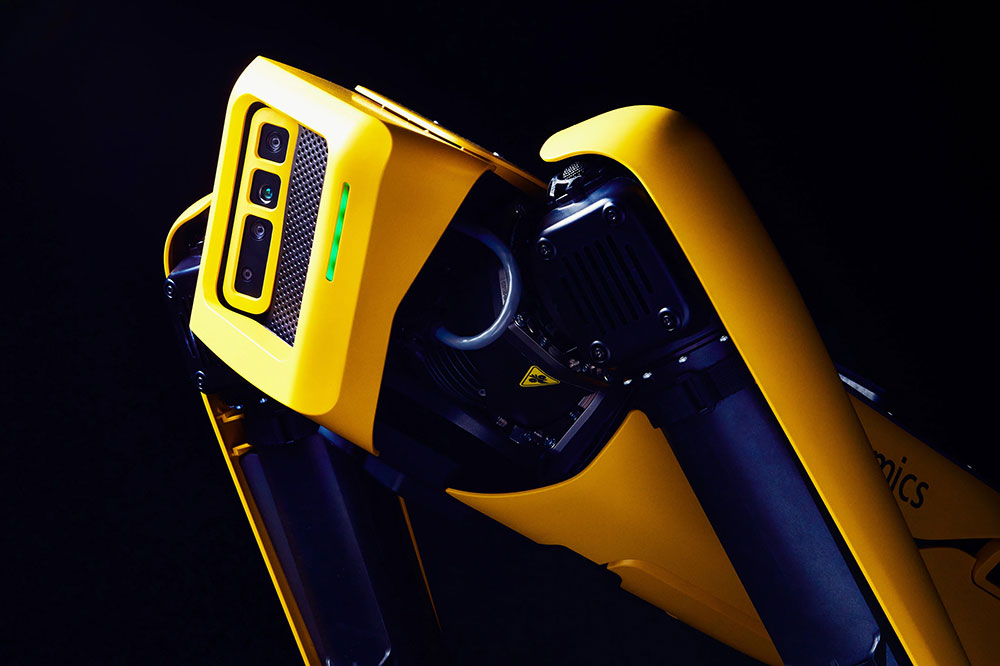 Di saat yang sama, Hyundai juga ingin melihat Boston Dynamics tumbuh secara komersial. Ini penting mengingat Boston Dynamics sudah tidak berpenghasilan lagi semenjak diakuisisi oleh Google di tahun 2013 dan berhenti menerima kontrak militer. Selama tujuh tahun terakhir, Boston Dynamics hanya mengembangkan robot demi robot yang kerap berujung menjadi viral, tapi tanpa peluang untuk mendapat keuntungan dari penjualan.
Namun pada pertengahan 2020 kemarin, Boston Dynamics sebenarnya sudah mulai menjual sebuah robot bernama Spot. Bloomberg melaporkan bahwa robot seharga $74.500 itu sejauh ini sudah terjual sebanyak 400 unit dan mendatangkan pemasukan paling tidak sebesar $30 juta. Kendati demikian, biaya operasi perusahaan yang dibutuhkan Boston Dynamics sendiri tidak sedikit dan bisa mencapai lebih dari $150 juta per tahunnya.
Hyundai, dengan segala kekuatannya di bidang manufaktur, semestinya dapat membantu Boston Dynamics meningkatkan efisiensinya perihal produksi robot komersial ini. Produksi yang lebih efisien berarti Boston Dynamics dapat menekan ongkos yang dibutuhkan sekaligus harga jual robotnya, dengan harapan bakal ada lebih banyak lagi konsumen yang membelinya.
Spot sendiri sejauh ini belum bisa berbuat banyak di samping menjadi alternatif terhadap drone. Namun hal itu tidak menepis fakta bahwa robot tersebut mengusung sederet teknologi canggih, dan video dari MKBHD berikut dapat memberikan gambaran yang jelas mengenai kecanggihannya.
Sumber: Ars Technica.
Are you sure to continue this transaction?
processing your transaction....