India-Based Ecommercee Enabler Perpule Arrived in Indonesia
Perpule, an Indian e-commerce startup, took its ECommerce + service into Southeast Asia. Indonesia has become one of the main market share targets. Perpule specifically aims for offline retailers in fashion, groceries, electronics, and food.
Perpule Ecommerce+ on the other hand is a service that allows the business customer to create its own website and application. As developed with PWA technology, this service is claimed to be able to improve user experience up to 70%. Perpule also has Perpule UltraPOS which offers cash flow management in the application.
Perpule is quite optimistic targeting to capture 20% market share of e-commerce in Southeast Asia with services that help transform offline retailers into online. Perpule's internal data states that the Southeast Asian retail market has a value of more than US$700 billion and people are starting to adopt the technology, especially in e-commerce.
"We are delighted to be able to enter the Southeast Asian market and will try to serve customers in the best possible way through technology-based platforms. We are very pleased to be able to officially launched in Indonesia, Malaysia, Vietnam, Thailand, Singapore, and the Philippines and will do anything to help retail succeed in their online travel," Perpule's CEO and Co-founder, Abhinav Pathak said.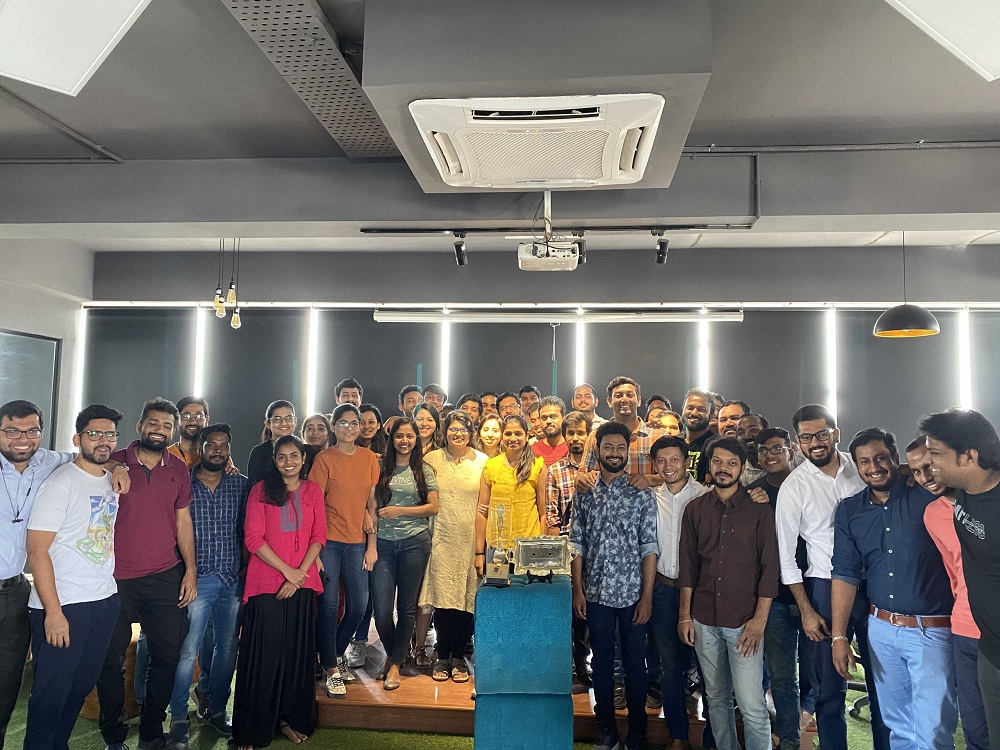 Indonesia to Perpule
Perpule team told DailySocial that they see Indonesia as a country with digital transformation evolved for the past 5-10 years. Also, they believe that Indonesia is the right market for their global investment.
Perpule, with its technology, strives to help Indonesia's offline retailers. The increasingly mature e-commerce and logistics industry is the right time for Perpule to offer its technology to retail businesses in Indonesia.
"Honestly, because Indonesia has quite a geography and everyone aims to a significant market share. There are some local players and international giants who are trying to penetrate the market, but we are very confident with our strong-offering product and help us navigate the competition," Pathak explained.
As one of the e-commerce enabler players, Perpule is in competition with some other like Sirclo, Jubelio, EgogoHub Indonesia, 8Commerce, and others. Not to mention there are some other more specific services such as Qasir, Cashlez, Moka, Doku, and iPaymu for POS and Payment Gateway; Pakde and Waresix for warehousing solutions; to large marketplaces such as Tokopedia and Bukalapak which currently held many programs for the digital transformation of business owners.
"We always come with new markets and a very aggressive strategy to accelerate the growth of our global growth ambitions. Indonesia is very close geography and dear to our hearts and we want to help retailers as much as possible in this market to accelerate their e-commerce journey and make them successful," Pathak added.
– Original article is in Indonesian, translated by Kristin Siagian
Are you sure to continue this transaction?
processing your transaction....