Indodax: IPO Plan and Crypto Asset Dynamics Amidst the COVID-19 Outbreak
Had experienced a price decline last week but the last two days experienced a positive increase  
After acquiring a license from Bappebti, there are certain aims for Indodax as a crypto asset platform. One is to make an IPO. Based on the previous interview, the company has a plan for it.
Regarding the exact timeline of IPO, Indodax's CEO, Oscar Darmawan avoids revealing further to DailySocial on this matter. To date, Cashlez becomes a single startup to realize the IPO plan this year.
"We are yet to comment on that issue. Only wish everything to run smoothly and according to plan," Oscar said.
In the journey throughout this year, Indodax has appointed Yos Ginting as the new Commissioner to help the company handle good governance. Yos has experienced a long journey in this industry, especially with Sampoerna.
This year, Indodax targets to reach more than 2 million members and make the registered ones more active in transactions, therefore, Indonesia can be one of the strategic countries in the field of blockchain and crypto assets in the world. The company also wants to introduce the Indodax platform as a digital investment platform for the people of Indonesia. These objectives are in line with the government's mission to improve digital financial literacy.
The dynamics of crypto asset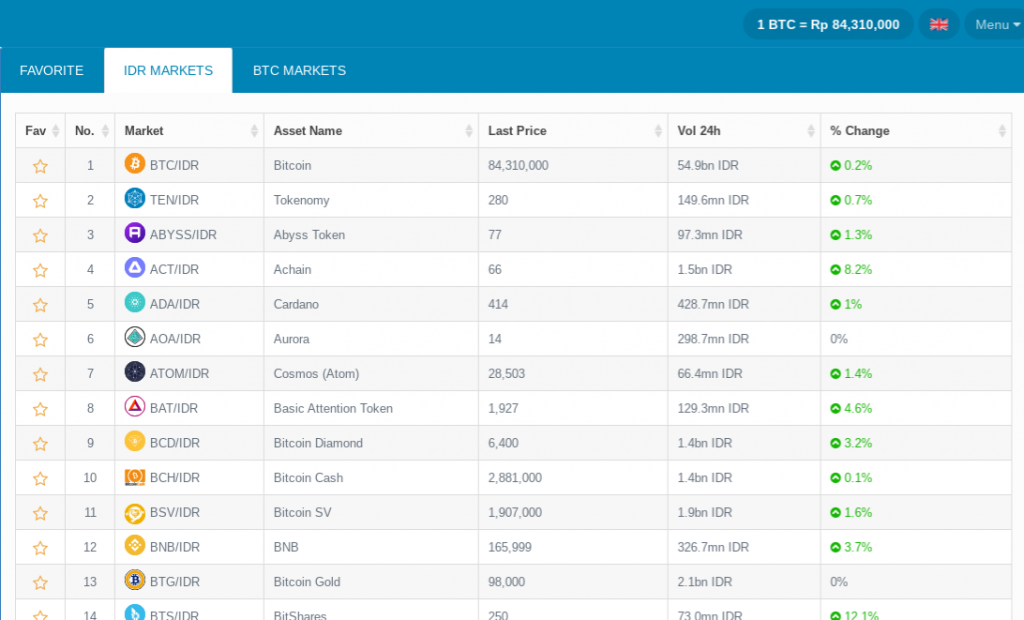 The more massive outbreak of COVID-19 has a global impact on crypto-asset prices declining. It was due to a trend of some crypto traders who tend to sell their assets into cash for some basic needs in time of quarantine days, includes business. The available supply on the market increasingly on-demand that press the price down.
However, in the last few days, the crypto market has re-emerged quickly enough. For example the price of a bitcoin that returns above $5000 per 1 BTC.
Oscar claims crypto assets are still an attractive asset to be traded at the time of the spread of COVID-19.
"Therefore, government policy regarding corona does not have a direct impact on bitcoin and other crypto-assets. The thing that affects the declining price is some group of crypto-asset traders selling bitcoin into cash, but the rising demand because of people's concern about corona also creates new demands that make crypto prices quite strong again."
The bitcoin price is said to be relatively stronger than other investment products, such as stocks that have been falling over the past month,
"The price of bitcoin and other crypto-assets is down because there is a sell-off from a group of people who need cash because of the worsening global economic conditions. But the last two days we see crypto prices began to experience price spikes. This is an interesting moment to see how the performance of crypto assets in the midst of global economic pressures, will the crypto assets be able to prove itself as an anti-recession asset?" Oscar said.
–Original article is in Indonesian, translated by Kristin Siagian
Are you sure to continue this transaction?
processing your transaction....