Indonesia Android Kejar Hackathon 2017 Pilih Tiga Aplikasi Terbaik
Angkat tema menciptakan solusi untuk olahraga dan gaya hidup sehat
Kegiatan khusus untuk menjaring pengembang aplikasi lokal, Indonesia Android Kejar Hackaton kembali digelar untuk kedua kalinya. Google memilih tiga aplikasi terbaik dan berhak mendapatkan paket hadiah dengan total nilai Rp25 juta. Tiga tim tersebut adalah BCC KCU (Juara I), Urban Night (Juara II), dan Skala (Juara III).
Indonesia Android Kejar Hackathon adalah program yang diinisasi Google Developers untuk mengasah kemampuan developer Indonesia dalam mengembangkan aplikasi mobile. Program tersebut merupakan bagian komitmen Google melatih 100 ribu developer Android di Indonesia sampai 2020.
Saat ini Google mengklaim telah melatih 25 ribu orang melalui kursus online dan workshop Indonesia Android Kejar di enam kota. Selain itu, Google juga telah melatih lebih dari 100 fakultas di 80 universitas dan berencana membuka mata kuliah Dasar-Dasar Developer Android tahun depan.
Untuk tahun 2017, Google menggandeng Bekraf dan Kemkominfo sebagai mitra. Adapun tema yang diambil adalah olahraga dan gaya hidup sehat, berkaitan dengan perayaan Hari Olahraga yang jatuh pada tanggal 9 September. Total developer yang bergabung sebanyak 100 orang, terbagi atas 36 tim.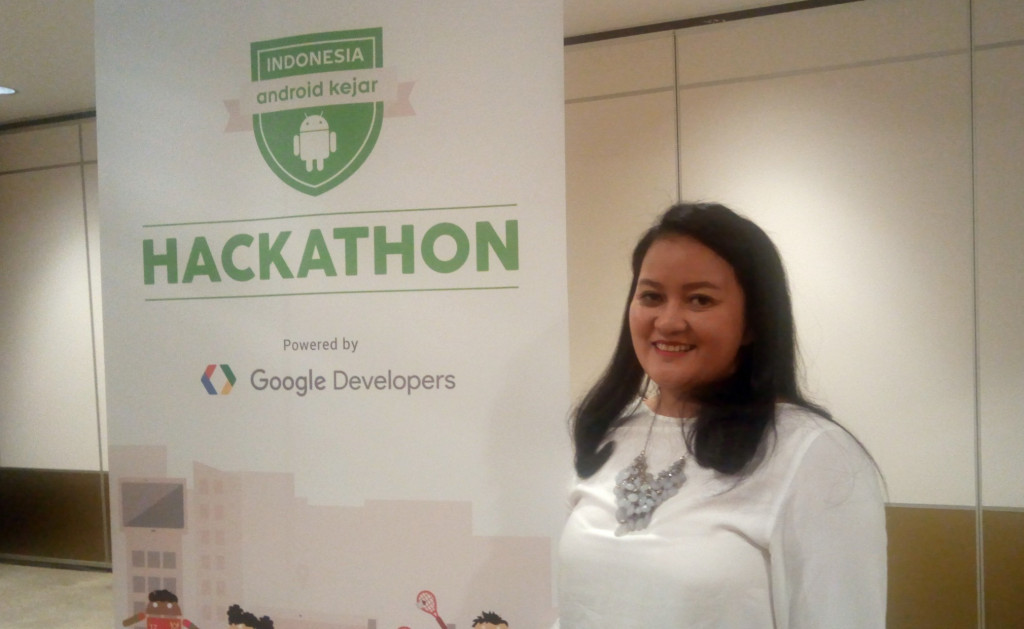 "Melihat animo yang cukup baik, kami optimis target melatih 100 ribu developer dapat segera tercapai. Kami berkomitmen menciptakan ekosistem developer yang terus berkesinambungan. Setelah mereka lulus dari program ini, kami terus bantu mereka untuk terus berkembang," terang Head of Public Policy and Government Relations Google Indonesia Shinto Nugroho, Kamis (7/9).
Dalam kesempatan yang sama, Google juga menggelar Android Kejar Career Day. Program ini didesain untuk mempertemukan seluruh developer Android, termasuk lulusan Indonesia Android Kejar, dengan berbagai startup yang sedang mencari developer terbaik.
Para developer berkesempatan untuk mendapatkan pengalaman kerja, mengeksplorasi keterampilan mereka, dan mendapatkan bimbingan langsung dari para ahli. Dalam program ini, terdapat 32 perusahaan teknologi yang membuka booth, termasuk Bukalapak, Traveloka, Qlue, PicMix, dan lain sebagainya.
Are you sure to continue this transaction?
processing your transaction....