Tahun 2016 merupakan tahun krusial bagi Indosat Ooredoo untuk membangun platform, mengembangkan sistem, dan menghadirkan layanan digital. Realisasinya mencakup inovasi Dompetku, layanan penjualan produk Cipika hingga startup berkualitas lulusan program akselerator Ideabox.
Tahun 2017 mendatang layanan digital Indosat Ooredoo mulai memasuki tahap scale-up. Kemitraan yang telah dijalin dengan berbagai mitra akan diperluas, baik dalam negeri maupun mancanegara. DailySocial berkesempatan berbincang langsung dengan Group Head Digital Strategy & Investments Indosat Ooredoo Usman Khan Lodhi tentang rencana-rencananya tahun depan.
Bangkitnya model bisnis berbasis "telco and bank agnostic"
Pertengahan tahun 2016 Indosat Ooredoo hanya memberikan layanan dan pembayaran khusus kepada pengguna Indosat Ooredoo. Melihat besarnya peluang yang ada terhadap platform yang dimiliki, sekitar bulan Oktober 2016 model bisnis berbasis telco and bank agnostic kemudian dikembangkan oleh Indosat Ooredoo. Bagi Indosat Ooredoo sendiri, strategi ini sengaja dihadirkan untuk memberikan kesempatan kepada seluruh masyarakat Indonesia menikmati layanan digital yang ada di Indosat Ooredoo.
"Strategi ini kami lancarkan sesuai dengan roadmap dari Indosat Ooredoo. Pada akhirnya, Indosat Ooredoo tidak ingin memberikan batasan dengan hanya mengkhususkan pengguna operator Indosat Ooredoo saja yang bisa menikmati layanan digital, tapi juga semua pengguna. Kami yakin telah membangun ekosistem, memberikan layanan yang pada akhirnya akan membuat pengguna lebih happy," kata Usman.
Model bisnis agnostic yang dimiliki oleh Indosat Ooredoo diklaim menjadi salah satu pioneer dan hingga kini belum diterapkan oleh operator lainnya. Kemudahan cross-operator yang diciptakan oleh Indosat Ooredoo diharapkan bisa memberikan kesempatan kepada masyarakat untuk kemudian memanfaatkan layanan andalan yang ada di Indosat Ooredoo, seperti Dompetku dan Cipika.
Perkembangan dan rencana Dompetku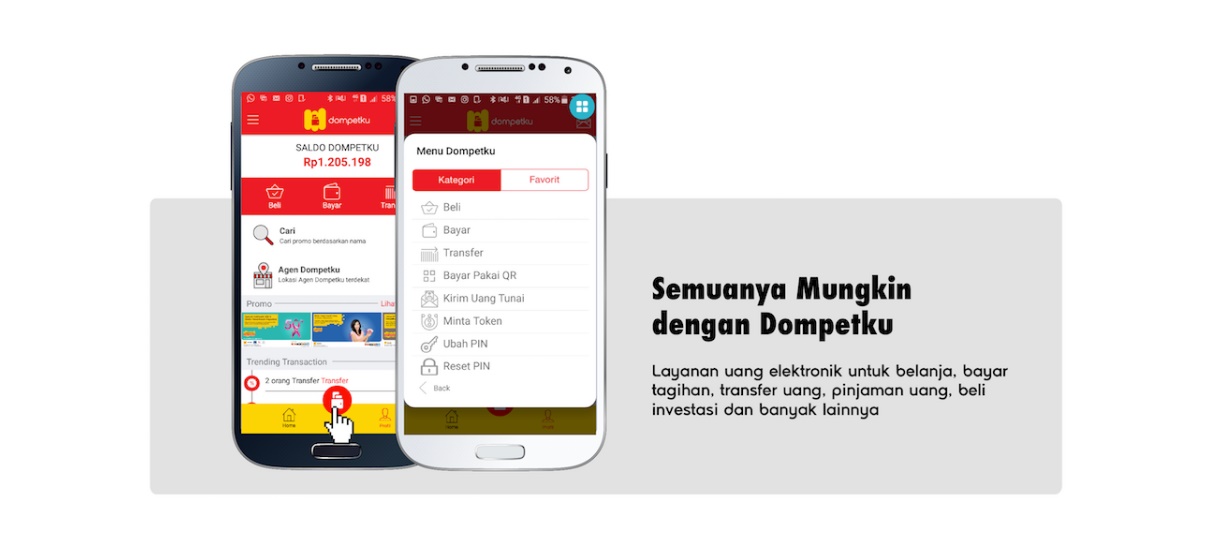 Disinggung tentang perkembangan Dompetku di kuartal pertama hingga kuartal ke empat tahun 2016, Usman menegaskan Dompetku mengalami peningkatan yang cukup signifikan. Dompetku telah meluncurkan banyak program mulai dari branchless banking, Dompetku Nusantara, sekaligus melancarkan kemitraan dengan berbagai perusahaan terkait, termasuk bank lokal dan asing.
Tahun 2017 mendatang Dompetku akan memasuki tahap scale up, baik dari sisi platform, proses akuisisi pelanggan, maupun transaksi.
"Dompetku merupakan salah satu layanan e-money yang mengalami volume transaksi cukup besar sepanjang tahun 2016. Kami termasuk yang terdepan dan kami ingin memberikan layanan yang lebih dengan memfokuskan layanan yang relevan kepada pengguna," kata Usman.
Menurut Usman, pada kuartal pertama tahun 2017 Dompetku akan meluncurkan beberapa inovasi terbaru yang akan memberikan pilihan lebih dan kemudahan kepada pengguna. Di sisi lain Indosat Ooredoo juga ingin mendorong kepada pengguna untuk lebih memanfaatkan penggunaan aplikasi.
Sejak awal Dompetku lebih banyak dimanfaatkan oleh pengguna melalui SMS dan USSD, selanjutnya Indosat Ooredoo ingin mengajak semua orang untuk memanfaatkan aplikasi mobile.
Salah satu cara yang dilakukan adalah menjalin kemitraan lebih banyak lagi dengan berbagai institusi keuangan, bank dan perusahaan terkait lainnya yang memudahkan pengguna untuk melakukan pembayaran, tagihan, pinjaman dan lainnya.
"Saat ini kami telah membentuk ekosistem tersebut dan langkah selanjutnya adalah memperbesar layanan dan mengakuisisi lebih banyak pengguna untuk menggunakan aplikasi," kata Usman.
Toko online Cipika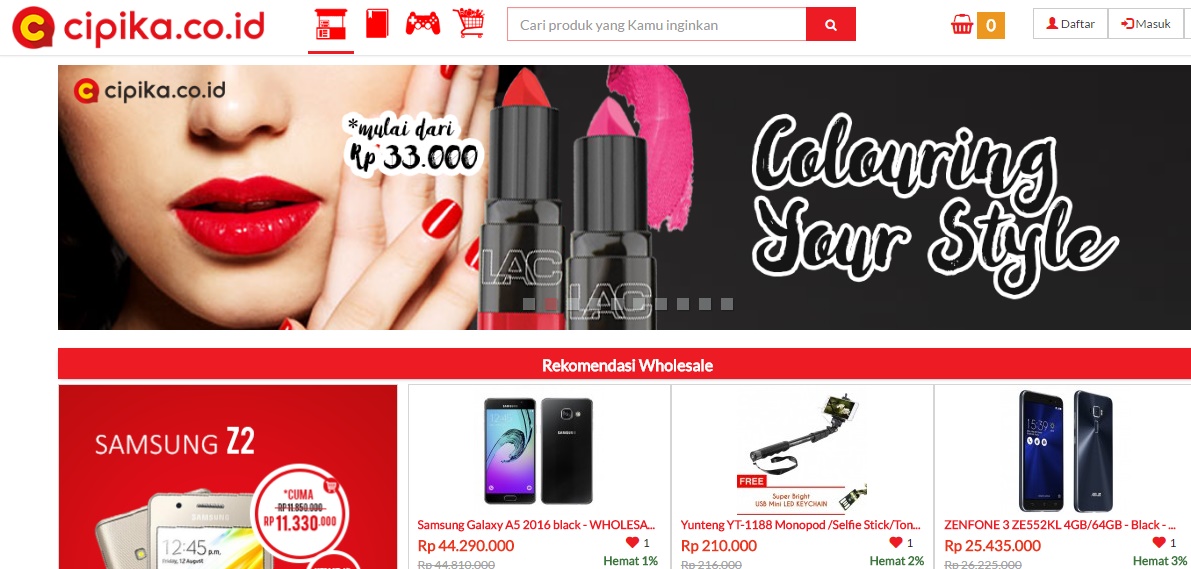 Saat ini Toko online Cipika telah menjadi platform penjualan yang fokus pada gadget, elektronik dan berbagai produk Indosat Ooredoo. Di tahun 2017 proses kurasi untuk produk akan dilakukan untuk memastikan Cipika memiliki produk yang spesial.
"Kini kami telah berevolusi dengan platform tersebut dan fokus kepada wholesale transaction dan mencoba untuk memanfaatkan customer base. [Cipika akan] sedikit melakukan pivoting dalam hal memberikan penawaran lebih yang menguntungkan dalam hal keuangan," kata Usman.
Sebelumnya Indosat Ooredoo mencoba untuk menjual produk makanan dalam Cipika. Ke depannya mereka hanya fokus ke tiga kategori yang dinilai lebih tepat dan tentunya relevan untuk konsumen Cipika.
"Cipika di tahun 2016 merupakan tahun yang sibuk dalam hal membangun platform, integrasi dan lainnya. Kini semua selesai dan tahun 2017 akan kami hadirkan layanan baru," kata Usman.
Ideabox batch keempat dan Ideabox Ventures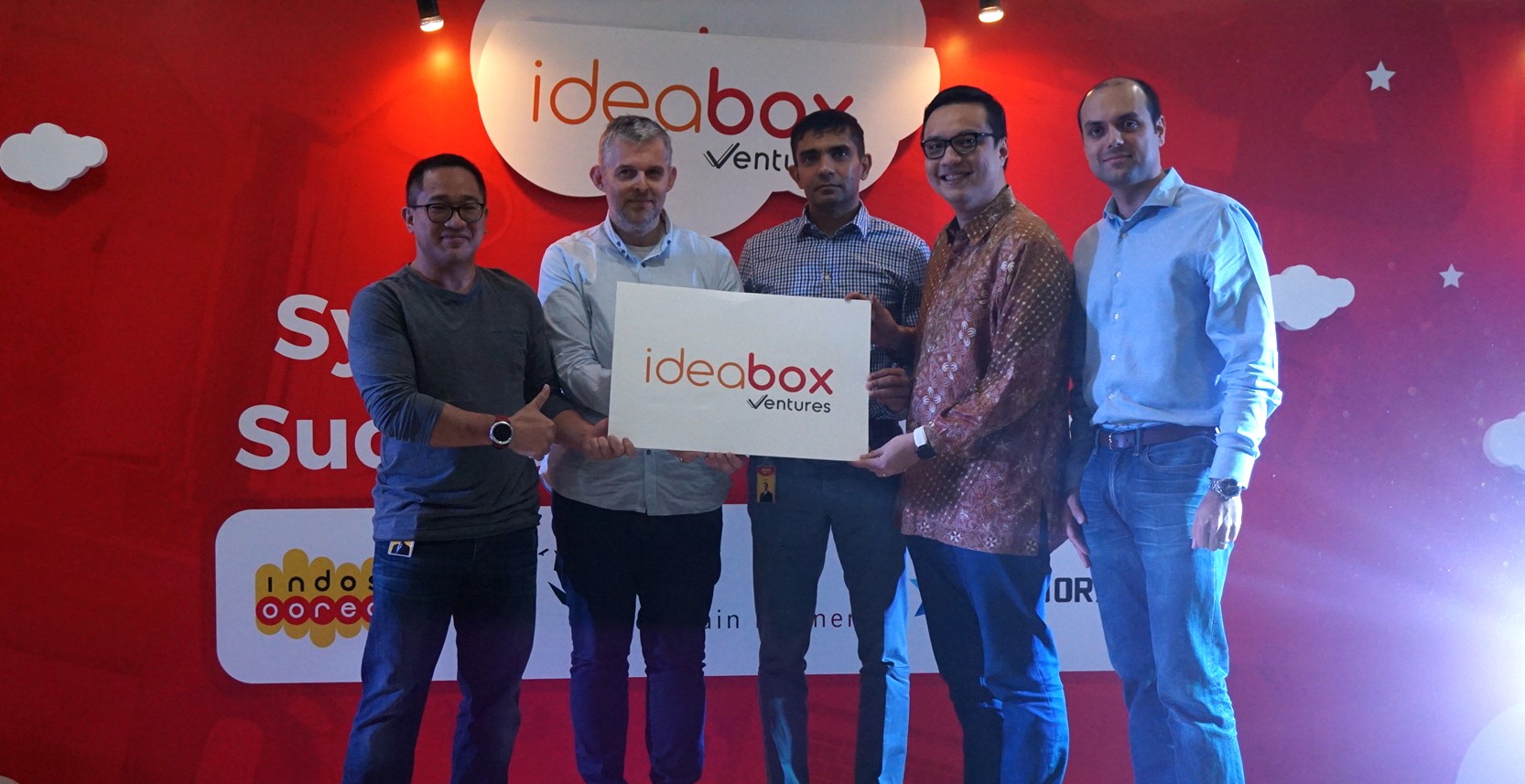 Sejak awal diluncurkan, Indosat Ooredoo ingin menghadirkan kesempatan yang berbeda dari program akselerator lainnya di Indonesia. Salah satu cara yang dilakukan adalah dengan menjalin kerja sama dengan Kejora dan Mountain Partners. Program akselerator yang sudah memasuki batch keempat ini diklaim sebagai salah satu program yang dihadirkan secara khusus untuk startup yang ingin meluncurkan produk, didukung kesempatan lebih dari Indosat Ooredoo.
"Bukan hanya kesempatan mendapatkan funding dan kelas pengajaran yang berkualitas, dengan mengikuti program akselerator Ideabox Alpha para peserta yang beruntung juga bisa mendapatkan kesempatan mempromosikan produk dan memanfaatkan kesempatan untuk mengakuisisi pengguna melalui 85 juta pengguna Indosat Ooredoo di seluruh indonesia," kata Usman.
Saat ini Ideabox Alpha sudah menjadi salah satu program akselerator pilihan startup dan telah melahirkan beberapa startup yang memiliki potensi untuk berkembang, di antaranya adalah Pawoon dan Karental.
Di tahun 2017 mendatang melalui Ideabox Ventures, nantinya akan dipilih startup terbaik yang berkesempatan mendapatkan funding lanjutan setelah tahap awal. Hal ini dilakukan Ideabox Ventures untuk menjembatani startup yang kesulitan mendapatkan funding pada tahap selanjutnya.
"Kami fokus pada startup yang masuk dalam kategori fintech, cyber security, telekomunikasi, layanan e-commerce dan service economy terkait. Dengan demikian startup yang masuk dalam kategori tersebut berkesempatan untuk mengembangkan produk dengan fokus ke kategori yang ditentukan," kata Usman.
Disinggung tentang prediksi tren startup teknologi yang menjadi tren di tahun 2017 mendatang, Usman mengungkapkan layanan Financial Technology (Fintech) masih menjadi layanan yang favorit dan memiliki potensi yang cerah. Layanan lain yang juga diprediksi bakal makin banyak dikembangkan adalah layanan logistik, cyber security, dan pengelolaan big data.
DailySocial.id adalah portal berita startup dan inovasi teknologi. Kamu bisa menjadi member komunitas startup dan inovasi DailySocial.id, mengunduh laporan riset dan statistik seputar teknologi secara cuma-cuma, dan mengikuti berita startup Indonesia dan gadget terbaru.