Indosat Ooredoo Gelontorkan Rp8 Triliun untuk Tingkatkan Kualitas Jaringan "4G Plus"
Lampung menjadi "pilot project" di luar pulau Jawa, menargetkan kota lainnya hingga tahun 2020
Yenny Yusra - 18 April 2018
Melanjutkan rencana Indosat Ooredoo yang fokus ke bisnis utama sebagai operator seluler, hari ini (18/04), President Director & CEO Indosat Ooredoo Joy Wahjudi mengungkapkan rencana agresifnya memperluas jaringan "4G Plus" di luar pulau Jawa.
Lampung sebagai pilot project 
Indosat Ooredoo menjabarkan pencapaian yang telah diperoleh dengan fokus utamanya menambah jaringan 4G di luar pulau Jawa. Lampung menjadi lokasi pertama Indosat Ooredoo untuk melancarkan kegiatan ini. Saat ini sudah hampir 98% wilayah di Lampung sudah tersebar jaringan "4G Plus" Indosat Ooredoo, yang terdiri dari 15 kabupaten, 213 kecamatan dan sekitar 600 BTS.
Alasan utama Lampung menjadi fokus Indosat Ooredoo untuk peningkatan jaringan 4G Plus di luar pulau Jawa adalah sebagai persiapan Indosat Ooredoo menyambut mudik lebaran 2018. Lampung selama ini dikenal sebagai kawasan yang paling banyak dimanfaatkan pemudik lintas Sumatra.
"Nantinya konsep yang telah diterapkan di Lampung akan kami terapkan kembali di kota-kota lainnya di luar pulau Jawa," kata Joy.
Meskipun masih enggan menyebutkan kota apa saja yang bakal disambangi perusahaan untuk perluasan jaringan "4G Plus" usai Lampung, Joy menyebutkan hingga akhir tahun 2018 ada empat kota di Sumatra, dua di Sulawesi dan satu di Kalimantan yang akan ditingkatkan jaringannya menjadi "4G Plus".
"Istilah 'Plus' yang kami gunakan dalam jaringan 4G Indosat Ooredoo adalah layanan tambahan yang hanya bisa dinikmati oleh pengguna Indosat Ooredoo," kata Joy.
Dalam kesempatan tersebut Indosat Ooredoo juga mengumumkan layanan terbaru yang rencana akan diluncurkan menjelang bulan suci ramadhan. Di antaranya adalah paket Unlimited harian (sachet) Rp5 ribu dengan kuota 500MB dan paket unlimited 7 hari senilai Rp12 ribu dengan kuota 1GB.
Investasi pengembangan jaringan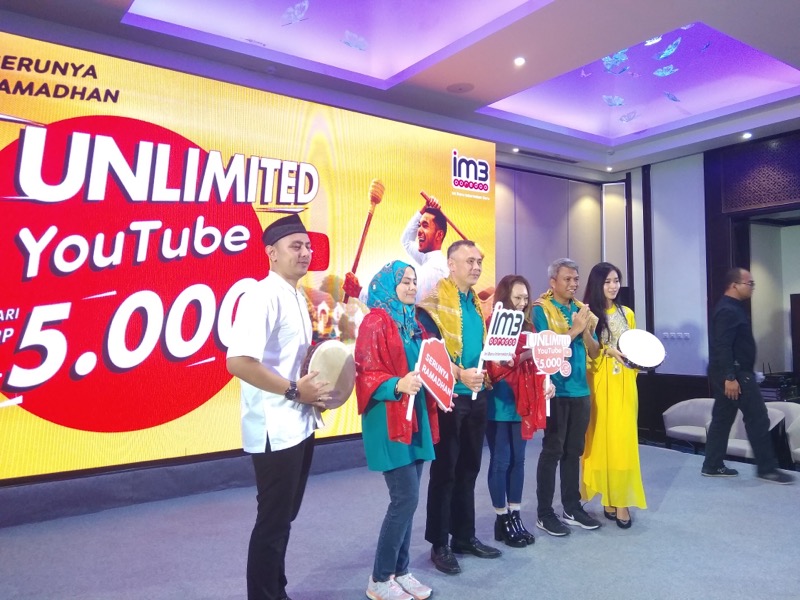 Untuk memastikan teknologi dan peningkatan jaringan berjalan dengan sempurna, Indosat Ooredoo menggelontorkan Rp8 triliun, sekitar 80% dari dana yang disiapkan. 
"Untuk mendukung komitmen ini, kami telah menambah capex menjadi Rp 8 Triliun. Hal ini mencerminkan keseriusan kami dalam melakukan ekspansi dan meningkatkan kualitas jaringan Indosat Ooredoo di seluruh Indonesia," kata Joy.
Disinggung akan digunakan untuk apa sisa 20% dari dana tersebut, Group Head Network Strategy, Architecture, and Solution Indosat Ooredoo Kustanto menyebutkan, dana tersebut akan digunakan untuk melengkapi komponen IT (Information Technology) untuk layanan pendaftaran dan aspek pendukung lainnya.
"Indosat ingin kembali ke core bisnis yaitu membangun kualitas jaringan demi kepuasan pelanggan," kata Kustanto.
Diawali Lampung tahun 2018 ini, Indosat Ooredoo menargetkan hingga akhir tahun 2020 akan bertambah lagi kota-kota yang bakal menikmati jaringan 4G Plus.
Are you sure to continue this transaction?
processing your transaction....