Sebelum Dirilis, Inilah Hal yang Perlu Anda Ketahui Tentang Metal Gear Solid V
Seri Metal Gear karya Hideo Kojima telah berjalan hampir 30 tahun, dan para penggemarnya tahu, judul teranyar franchise itu akan segera dirilis dalam hitungan hari. Metal Gear Solid V: The Phantom Pain adalah salah satu permainan paling dinanti di 2015, tapi mungkin hanya fans terberatnya saja yang memahami seluk-beluk cerita dan latar belakang para karakter.
Berdasarkan insiden baru-baru ini antara pihak Kojima Productions dan Konami, The Phantom Pain kemungkinan besar akan menjadi permainan Metal Gear terakhir garapan Hideo Kojima. Tulisan 'A Hideo Kojima Game' dihilangkan dari cover art, akun Twitter resmi developer dipindahkan, lalu website diluncurkan ulang. Beberapa jam silam, dilepaslah sebuah video launch trailer, seolah-olah menandai ucapan selamat jalan terakhir dari sang desainer game legendaris itu.
Video berdurasi lima menit lebih ini memang cukup sentimental, separuhnya memperlihatkan evolusi Metal Gear dari waktu ke waktu, sembari diiringi lagu Quite's Theme oleh Stefanie Joosten. Sayangnya kronologi narasi tidak bisa ditakar dari sekedar melihat judul ataupun segi grafis. Sebelum membahas ke sana, silakan simak dulu launch trailer The Phantom Pain di bawah.
Apakah demi mengerti jalan cerita sejauh ini, kita perlu memainkannya dari awal? Hal tersebut disarankan, namun tidak diharuskan. The Phantom Pain di-setting di tahun 1984 dan dari urutan skenario, hanya ada empat game yang mendahuluinya: Metal Gear Solid 3: Snake Eater (2004), Metal Gear Solid: Portable Ops (2006), Peace Walker (2010), dan Metal Gear Solid V: Ground Zeroes (2014).
Info menarik: Ini Dia Video Gameplay Metal Gear Solid V: The Phantom Pain Berdurasi 15 Menit
Ground Zeroes sendiri berperan sebagai pembuka jalan bagi kisah The Phantom Pain. Walaupun rata-rata respons kritik cukup positif, mayoritas orang mengeluhkan Ground Zeroes karena sangat singkat dan tidak memuaskan. Tapi jika Anda kebetulan sudah memilikinya, file save dapat diteruskan ke The Phantom Pain. Anda juga berhak mendapatkan bonus, berupa seragam siluman tambahan buat protagonis Big Boss (Snake), staf Mother Base, dan kemampuan untuk kembali ke Camp Omega.
Saat artikel ini ditulis, beberapa media internasional (IGN, Destructoid, GameTrailers, GameSport) telah menerima dan menjajal kopi review eksklusif. Melihat angka di Metacritic, pers tampak sangat menyukainya. Versi PlayStation 4 Metal Gear Solid V: The Phantom Pain memperoleh skor rata-rata 95.
Metal Gear Solid V: The Phantom Pain akan diluncurkan secara serentak di PC, PlayStaion 4, Xbox One, PlayStation 3, dan Xbox 360 pada tanggal 1 September 2015.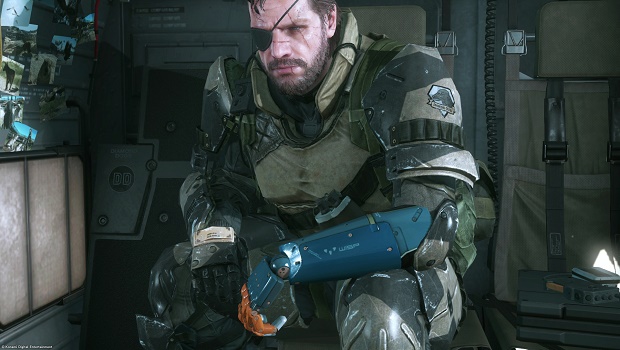 Via The Escapist. Gambar: Konami.
Are you sure to continue this transaction?
processing your transaction....