Intudo Ventures Provides 706 Billion Rupiah to Invest in Early-Stage Startups in Indonesia
Aims for 12-16 startups, each to receive $500 thousand - $5 million
Randi Eka - 17 February 2019
Intudo Ventures (2/14), officially closed $50 million (706 billion rupiah) funding to invest on early-stage startups. A venture capital led by Eddy Chan and Patrick Yip as Managing Partner, made its debut in Indonesia in mid-2017. It was then, they raised $10 million, up to $20 million in early 2018.
Intudo Ventures representative said the funding was raised from Limited Partners (LP) of three countries, including US, Indonesia, and Taiwan. Participated also Founders Fund, Wasson Enterprise, Walgreens, WiL, CTBC Group, with more than twenty undisclosed Indonesian conglomerates.
They're quite confident with the market growth of startup products. There are two main reasons, it's the rapid increase of consumption, and significant improve of Indonesian middle class.
The funding requirements are: Indonesian-based startup, operate independently, in early-stage, and have concentrated portfolio. Some startup which already received Intudo Ventures' investment include: BeliMobilGue, CoHive, Xendit, Ride Jakarta, Nalagenetics, Dana Cita, Oriente, EMQ, and ARTOTEL.
Strategy in Indonesia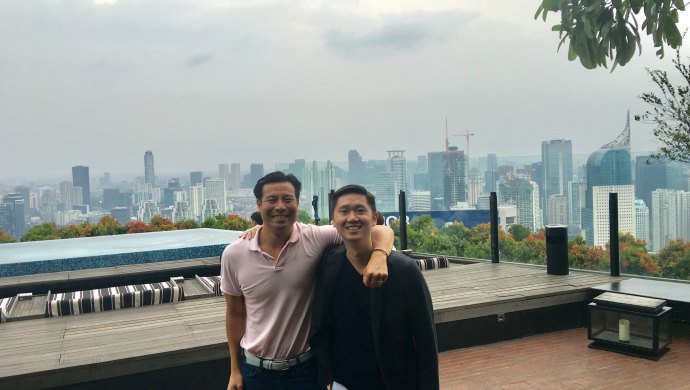 In its operational, Intudo Ventures connects startups with funding access from International VC. They also have local VC and distribution partners to create opportunity for startup in its portfolio list. It's called a "beach-head strategy".
Intudo Ventures is an independent venture capital company. Each LP is limited to contribute maximum 10% of the total raise in a round. Using "return-driven manner" approach, they're confident to acquire partners.
The plan is to have 12-16 startups to invest in this round. Each startup is to get $500 thousand - $5 million. However, it's possible for Intudo to invest in Series A and Series B. Each portfolio startup is expected to be passionate for market growth in the region.
In the previous interview with DailySocial, Eddy Chan mentioned that they're focusing on early-stage in consumer, financial, health, education, and media sector. They're chosen by reasons. He said those sectors are to have rapid growth along with the consumption increase of mid to high class society in Indonesia.
– Original article is in Indonesian, translated by Kristin Siagian
Are you sure to continue this transaction?
processing your transaction....