Jago Coffee Presents A New Breakthrough in the Coffee Industry With "Mobile Cafe Chain" Concept
Currently available around Jakarta
Marsya Nabila - 14 August 2020
Coffee has now become a lifestyle for Indonesian people, not just a drink to keep you awake. Even though this segment has diverse players, there are still some gaps to be explored, as what Jago Coffee's working on.
The startup was founded by Yoshua Tanu (CEO) and Christopher Laurence Oentojo (CTO). Yoshua alone is a barista and business owner of the St. Ali coffee and Common Grounds Coffee Roastery, while Christopher was ex-Gojek's VP of Product.
Yoshua told DailySocial, the reason behind the mobile coffee chain concept is actually to bring coffee closer to consumers without having to visit a coffee shop or wait for online order. He said, online courier makes it easier for people to order coffee, however, the high-quality coffee might be at stake on the way.
"We want to offer high-quality coffee freshly made by personal baristas who come directly to consumers. With a cheaper price, we use high-quality ingredients, direct trading from local coffee farmers, we use Arabica coffee, fresh milk, and no canned products," he explained, Thursday (13/8).
Jago coffee order is a whole digital experience through the application and connected to Gopay digital wallet for payment. The application will directly connect the closest Jago partner device from the consumer's location.
Partners will go to the location and prepare orders on the spot and deliver them, therefore, consumers don't have to visit the cafe. Some menu is available at IDR 18 thousand, from "So So Good" or iced coffee with milk, "Tanah Airku" a.k.a a brew of cold coffee with a little cinnamon, "Something Fresh" or hot black coffee, and "Something Fruity" filled with hot black coffee with a fruity taste.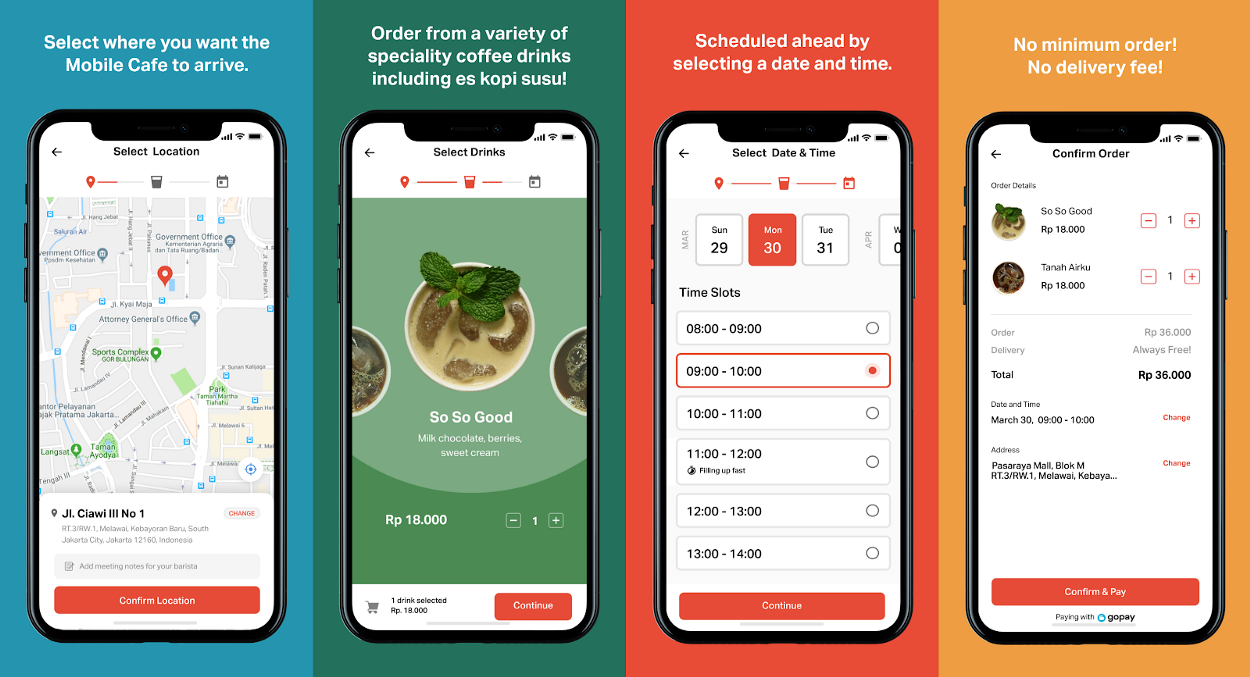 Empowering micro business
Another mission Yoshua aims to deliver is to empower micro-entrepreneurs to own their own businesses by becoming Jago partners. They are trained to be professional baristas as well as business owners.
Before going to the field, the partners will be trained for two weeks to learn soft skills to hard skills to serve consumers, how to brew coffee, and practice riding the bicycle itself. The reason is, Jago uses electric bikes for partner vehicles to meet consumers.
For every bicycle unit, partners can sell up to 125 cups with a distance of up to 35 km. This bike comes from a partnership between the company and an electric bicycle developer.
"We created this partnership program based on aspirations coming from the barista association members that they want to have their own shop. However, it will be difficult if there is no 'name' for marketing. Then, we introduce them to micro business owners."
In addition, he wants to promote "cart" micro-entrepreneurs as the perception that they come from the lower economic circles. He said, they are quite confident that Jago's coffee products are of high quality and are connected to technology.
Yoshua said partners who want to join are free of charge. They will get a starter kit to start a business worth IDR 4 million, consisting of a set of manual brewing tools (electric kettle, V60 plastic dripper, range server, digital scale, and paper filter); bicycle helmet; sling bag; microfiber cloth and plas chamois; and jackets.
All starter kits will be proprietary with an installment scheme of 12 months. Meanwhile, electric bikes will be lent as long as they're listed as Jago's partner. Jago will provide coffee beverage products for sale by partners and the company will get a fee for each successful sale.
"Currently we have 14 Jago partners with a radius of 8 km from Kuningan, Jakarta which can reach Pondok Indah, the North area, to Monas."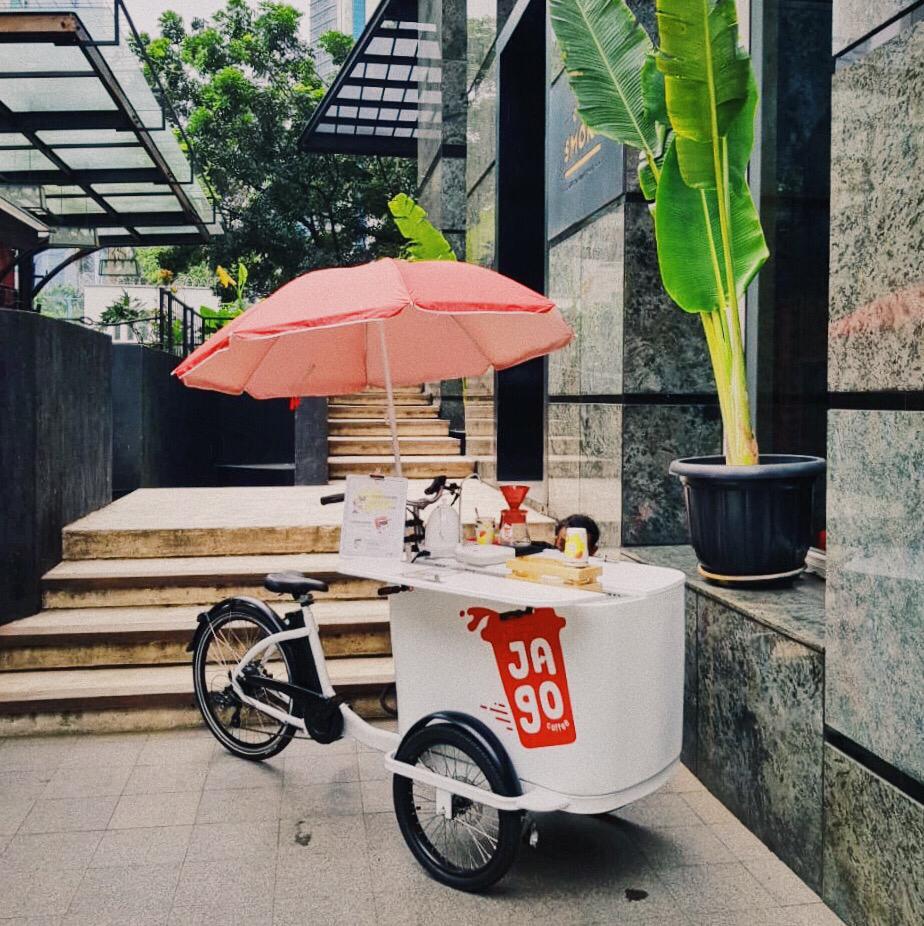 Plans and challenges
Jago Coffee offers quite a "fresh" concept from what most coffee shop players offer. They generally rely on physical assets to bring them closer to consumers and open online stores or applications for online courier delivery. Meanwhile, Jago chose the mobile outlet concept to make it easier to reach consumers.
"We can sell at low prices because we don't have overhead costs, labor costs because the partner is the owner and operator. They are self-employed."
Yoshua said, since this is quite new, the company's challenge is to educate consumers, even though the products are delivered by "modern carts" but the quality of the coffee is fresh and of high quality. Also supported by digital applications for the backbone.
The company plans to continue adding partners with targeting five people per month. He did not want it to be very aggressive to maintain the amount of supply and demand. The menu development will not be limited to coffee variations, but will spread to foods, such as snacks.
As an entity, Jago Coffee has received an undisclosed amount of investment from Common Grounds, a company where Yoshua leads. It creates the possibility of external funding next year.
"It is just an investment, Common Grounds as an investor, each entity stands alone," he concluded.
– Original article is in Indonesian, translated by Kristin Siagian