Kerja.io Connects Companies to Recruit Indonesian Students in the US for Internship
Currently has 800 registered students from over 150 universities
With the aim to bridge the needs of startups and companies in Indonesia to recruit/provide internship opportunities to Indonesian students studying in the United States, Timothy Sam Wijaya then founded Kerja.io.
The platform officially launched this November and already has around 800 students from more than 150 universities on the waiting list, spread across the United States. Kerja.io has also established strategic partnerships with 40 companies in Indonesia ranging from Ovo, Tokopedia, Bukalapak, to Payfazz.
Timothy revealed to DailySocial that he currently sees most opportunities for internships in companies are still limited to recommendations or a small scope between partners and insiders. There are still many students who find it difficult to get internship opportunities at well-known startups and companies in Indonesia. After doing some testing, Timothy then validated the hypothesis and started building Kerja.io.
"Of all the companies that have had conversations with us, most of them are very enthusiastic about the opportunities we provide to reach more Indonesian talents who study abroad. With our approach, we have a fairly good existence in the best universities with Indonesian communities. with our relationship with PERMIAS Nasional (the Indonesian Student Association in the United States), it allows us to expand our network and reach more than 8 thousand students," Timothy said.
Within 24 hours of the platform being launched, many Indonesian students from the Ivy League such as UCLA, UC Berkeley, Stanford, MIT immediately registered to join the Kerja.io platform. About the business model and monetization strategy, Timothy emphasized that currently the platform can be accessed for free. Kerja.io has not yet launched a monetization strategy for both users and companies at this time.
Fulfilling the needs of digital talents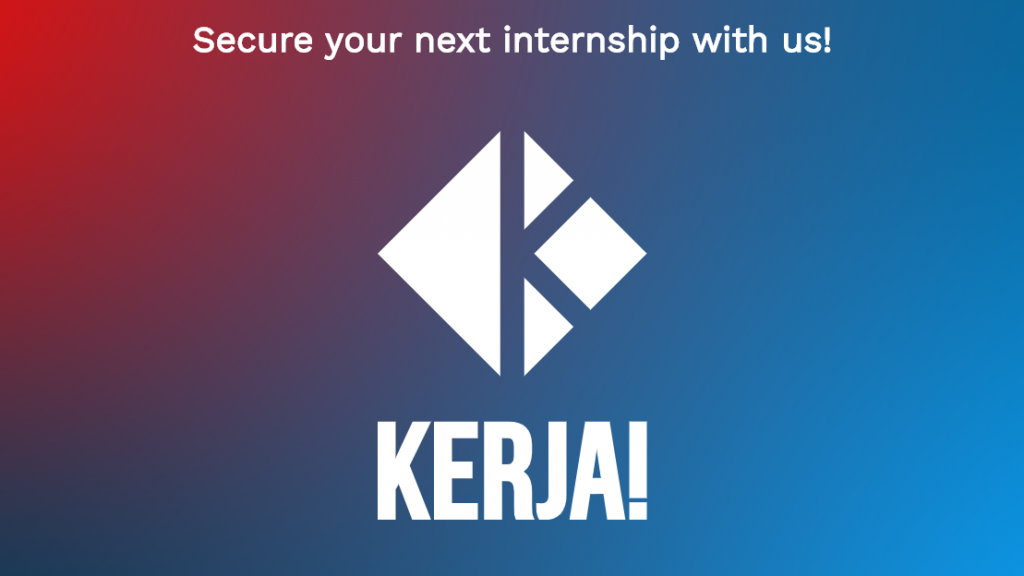 The increasing number of startups in Indonesia is not supported by the number of digital talents with the required skills and abilities. Seeing these opportunities, it is hoped that platforms such as Kerja.io can be an option for Indonesian companies to recruit fresh digital talents, graduates from well-known universities in the United States.
Timothy said, the current enthusiasm of students studying abroad for internships in Indonesia is also increasing, along with the growth of mature startups and the presence of technology companies in Indonesia.
"I see that now is a very good time. The pandemic has caused most students who are continuing their studies in the United States to rethink their plans, and we are seeing more students returning to their homeland after graduation. But not only because of the pandemic, most of them are they are very enthusiastic about the potential offered in this country, "said Timothy.
In particular, Kerja.io claims that most of the users on the platform are young talents who are quite tech-savvy who are then being targeted by many companies and startups in Indonesia.
There are still many targets that Kerja.io wants to achieve, besides focusing on growth, it also wants to add more companies from various industries. Kerja.io also wants to strengthen its position in the United States and strengthen the foundation to be able to expand into other markets.
What Kerja.io wants to highlight is that all people who are part of the team are undergraduate students aged 19-21 years with the exception of Alvin Salim who is a Magistrate student.
"We started our journey by helping companies recruit the best talent and helping students find the job opportunities of their dreams, and we will continue to help them. Kerja.io is a product of the goodwill of a group of students who want to help their peers," Timothy said.
– Original article is in Indonesian, translated by Kristin Siagian
Are you sure to continue this transaction?
processing your transaction....