Klinik Pintar Secures 58 Billion Rupiah Series A Funding
This funding led by Golden Gate Ventures with participation of PT Bundamedik Tbk, Skystar Capital, and Sequis Life
Healthtech startup Klinik Pintar announced the series A funding of $4.15 million or around 58 billion Rupiah. Golden Gate Ventures led the funding, with the participation of Bundamedik Healthcare System (BMHS), Skystar Ventures, and Sequis Life.
Golden Gate Ventures previously invested in Klinik Pintar in a pre-series A funding round in November 2020, along with two other investors, Venturra Discovery and Kenangan Kapital, an angel fund owned by Kopi Kenangan's Co-founder, Edward Tirtanata.
In his official statement, Golden Gate Ventures' representative, Justin Hall expressed optimism about the Indonesian health industry. Hall said, Indonesia has a great potential growth and Klinik Pintar is taking part in this growth by building an integrated health ecosystem. "The previously mentioned convinces us to support Klinik Pintar in advancing the health system through this funding support," he explained.
Meanwhile, the BMHS' representative, dr. Ivan Sini said that his participation in Klinik Pintar funding signifies the company's commitment to developing an integrated health service ecosystem with Smart Clinics in Indonesia. "This synergy can be started from the referral system, laboratory, and supply chain," he said.
For information, the Smart Clinic under the auspices of PT Medigo Teknologi Kesehatan (Medigo) offers a solution through a profit sharing system with the clinic owner. This collaboration is in the form of providing technology solutions to digitize business processes and services, standardization, and investment that can help clinic owners develop their businesses and increase value-based care.
In order to realize this integrated health ecosystem, Klinik Pintar continues to develop the Klinik OS (Operating System) digital platform that digitizes operations and empowers clinics through digital. It includes online and offline end-to-end services, comprehensive standardization of SOPs, inventory and managerial management, and digitally connecting between clinics in the network and other supporting partners.
Service development in 2022
DailySocial.id had a chance to interview Medigo's Co-founder & CEO, Harya Bimo regarding the future business plan using this new funding. On this occasion, the man who is familiarly called Bimo emphasized that from now on, Medigo will use Klinik Pintar as the branding of its services in the future.
In accordance with its mission to become a clinic supply chain provider in Indonesia, this new funding will be used to expand the Klinik Pintar network and services. Currently, Klinik Pintar already has 120 clinics available in 60 cities throughout Indonesia.
"We have proven that the framework [through the clinical supply chain model] is successful. Therefore, in the next two years, we want to strengthen existing services by increasing the value of the Smart network through service interoperability," he said.
One of which is service synergy with the ecosystem owned by BMHS. To strengthen this synergy, BMHS has invested in series A shares totaling 2339 shares which were issued and issued in Klinik Pintar Technologies Pte Ltd, with a direct share investment of $1.5 million or equivalent to Rp21 billion on 8 November. BMHS is part of the clinic's operational partner through the Smart Clinic digital network.
This synergy will be performed by the Bundamedik Healthcare System, which is an integrated health service ecosystem belonging to PT Bundamedik Tbk, and consists of a network of hospitals, clinics, laboratories, to medical evacuation.
His team will implement a digital-based referral system, both to hospitals and laboratories, by utilizing the ecosystem owned by BMHS. According to Bimo, so far the referral system in Indonesia is still paper-based, which is considered inefficient for patients and health workers.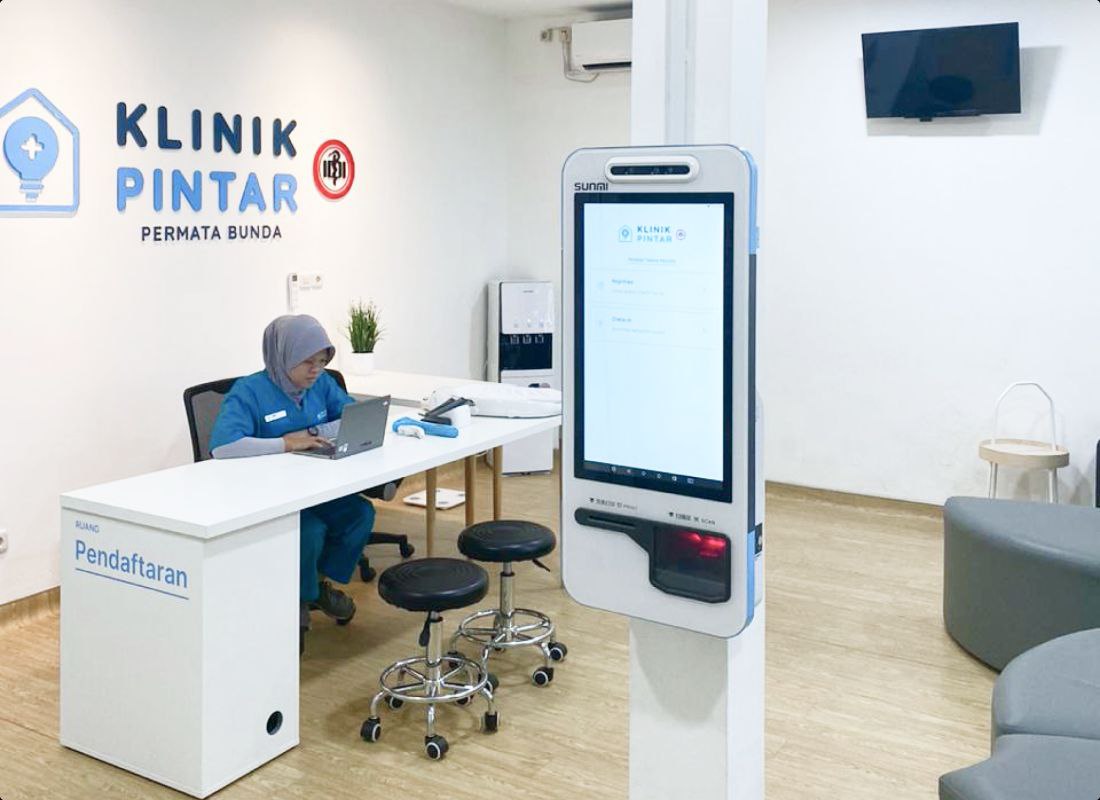 With digital referrals, doctors and health workers can see the patient's previous track record. In another example, a patient who is referred for laboratory tests can collect the results at the Klinik Pintar.
"We are trying to empower existing clinics. Considering that not all clinics have laboratories, we take an approach with a network strategy. Now, BMHS has a similar idea to what we are looking for. Our main synergy is to address the needs in areas that so far do not have access to laboratories. We "We will develop this network synergy with BMHS. Our target next year is to build 400 clinics," he explained.
In another use case, Klinik Pintar will also improve interoperability in the supply chain by connecting clinics and suppliers (principals). Thus, clinics can order various medical equipment and health products, such as pharmaceuticals, vaccines, syringes, and gloves.
"We want to go national now. Currently, we supply gradually in Jabodetabek. Our next target is Java and outside Java. At the very least, our target is to be able to penetrate new cities every quarter. We are also collaborating with big pharmaceutical players because our permits are not distributors," Bimo said.
In addition, his team will open new access for maternal and child services. Bimo assessed that this segment was still underserved in Indonesia, especially during the Covid-19 pandemic. Klinik Pintar will provide a number of services, including home care and telemedicine through video calls.
Finally, his team is also developing a number of health programs as a preventive measure for serious diseases (diabetes, hypertension, heart) through a health plan. Currently, the program is only marketed to B2B consumers.
"Many internal diseases can't actually be handled via chat and one meeting. An offline and online approach is required, not only teleconsultation, but also monitoring. This is one of the challenges we see in hospitals and clinics, not in handling severe symptoms," he said.
–Original article is in Indonesian, translated by Kristin Siagian
Application Information Will Show Up Here
Are you sure to continue this transaction?
processing your transaction....