Lebih Praktis daripada Dongle, HyperDrive USB-C Hub Attach Menancap Langsung ke Charger MacBook
Dua port USB ekstranya bisa untuk mengisi ulang perangkat lain atau dipasangi flash disk
Produsen USB hub patut berterima kasih kepada Apple. Pasalnya, konsumen MacBook merupakan target pasar yang sangat pas untuk kategori produk tersebut, mengingat Apple hanya menambatkan port USB-C saja pada semua laptop bikinannya.
Ini berarti mereka harus bergantung pada dongle meski hanya sebatas ingin mengakses isi dari sebuah flash disk. Dongle yang menggantung-gantung jelas bukan skenario penggunaan yang ideal. Itulah mengapa alternatif dari perusahaan bernama Hyper berikut terdengar cukup menarik.
Dinamai HyperDrive USB-C Hub Attach, perangkat ini bukannya menancap langsung ke salah satu port milik MacBook, melainkan ke adaptor charger-nya. Selain untuk mengisi ulang baterai perangkat lain, dua port USB ekstra ini juga dapat dipasangi flash disk guna mentransfer data dari atau ke MacBook yang terhubung.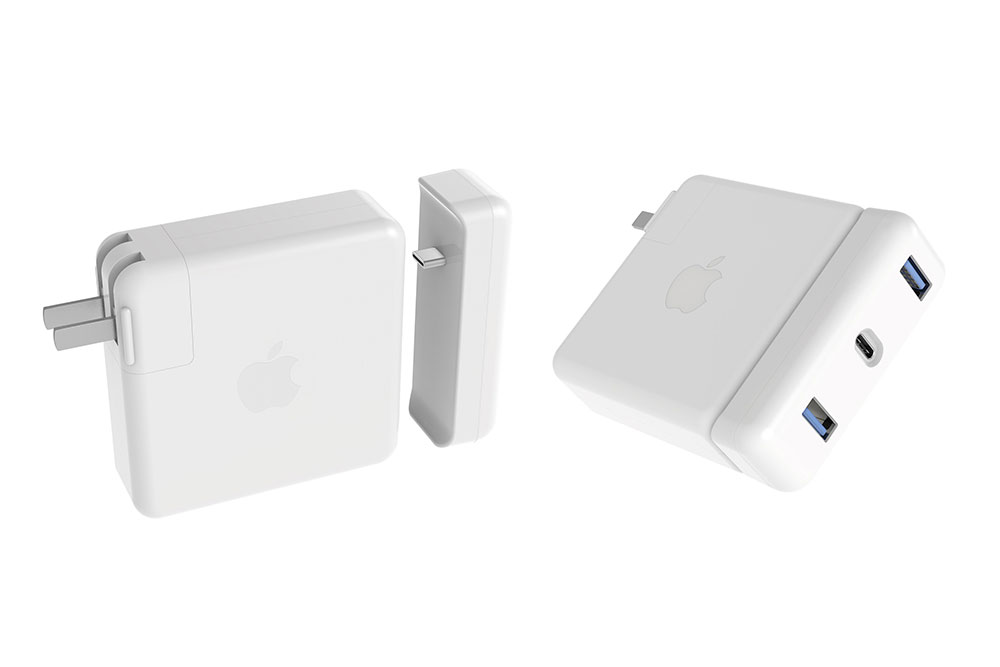 Dimensi USB hub ini sengaja dibuat sama lebarnya seperti adaptor MacBook sehingga tetap kelihatan elegan selagi terpasang, akan tetapi ini juga menjadi salah satu kekurangannya; kompatibilitasnya tidak universal, mengingat Apple menyertakan adaptor yang berbeda ukuran untuk MacBook Pro 13 dan 15 inci.
Alhasil, Hyper harus menawarkan dua model USB hub yang berbeda; satu untuk varian 13 inci dengan adaptor 61 W, satu lagi yang lebih besar untuk varian 15 inci dengan adaptor 87 W. Hyper tidak lupa memastikan bahwa output daya yang tersalur ke MacBook tetap optimal meski sedang dipasangi aksesori ini; 58 W untuk varian 13 inci, 82 W untuk varian 15 inci, tidak beda jauh dengan output aslinya.
Kedua perangkat bakal segera dipasarkan masing-masing seharga $40 (13 inci) dan $50 (15 inci). Cukup mahal memang untuk sebuah USB hub yang hanya menambahkan dua port USB ekstra, tapi mana ada juga aksesori Mac yang tidak mahal harganya?
Sumber: The Verge.
Are you sure to continue this transaction?
processing your transaction....