Lepas Status Beta, GeForce Now Resmi Meluncur dan Siap Menyaingi Stadia
Masa beta telah berlangsung selama kurang lebih tujuh tahun.
Dahulu dikenal sebagai Nvidia Grid, GeForce Now merupakan upaya sang rakasasa teknologi grafis dalam menyediakan platform cloud gaming. Di masa uji coba beta yang dimulai pada tahun 2013, Nvidia telah melakukan berbagai eksperimen, misalnya lewat pengadaan fitur 'buy and play' serta virtual desktop. Selama beta berlangsung, GeForce Now bisa diakses dari Windows, Mac serta perangkat Shield (Portable, Tablet dan Console).
Tujuh tahun berselang, pagi ini GeForce Now resmi melepaskankan status beta-nya dan meluncur secara lebih luas. Kehadirannya tentu saja akan meramaikan ranah gaming on demand, tapi perlu ditekankan bahwa metode penyajiannya cukup berbeda dari Stadia. GeForce Now tidak mencoba menawarkan pengalaman gaming ala console, namun menjanjikan kemudahan akses ke konten-konten di platform yang sudah ada - mirip Skyegrid atau Shadow.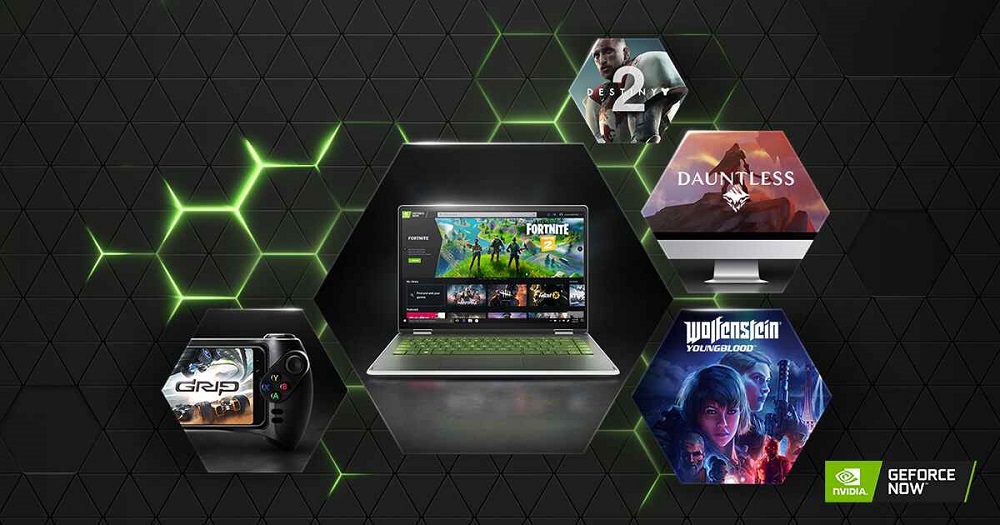 Nvidia menghidangkan GeForce Now dalam dua tingkatan, yaitu gratis dan berbayar bertajuk Founder. Untuk menggunakannya, kita harus mendaftar (tidak dipungut biaya) dan memiliki game-nya terlebih dulu, bisa dibeli dari Steam, Epic Games Store atau Battle.net. Opsi gratis cocok buat mencoba, sedangkan keanggotaan premium menyuguhkan teknologi eksklusif yang belum pernah ada di layanan cloud gaming sebelumnya.
Pengguna GeForce Now gratis dipersilakan menikmati video game via cloud selama satu jam. Setelah waktu tersebut habis, kita diharuskan buat memulai sesi dari awal. Anda bisa segera bermain lagi, namun jika ada banyak orang yang menggunakan layanan ini, Anda perlu mengantre. Tentu saja, sejumlah fitur premium tidak hadir di versi gratis tersebut.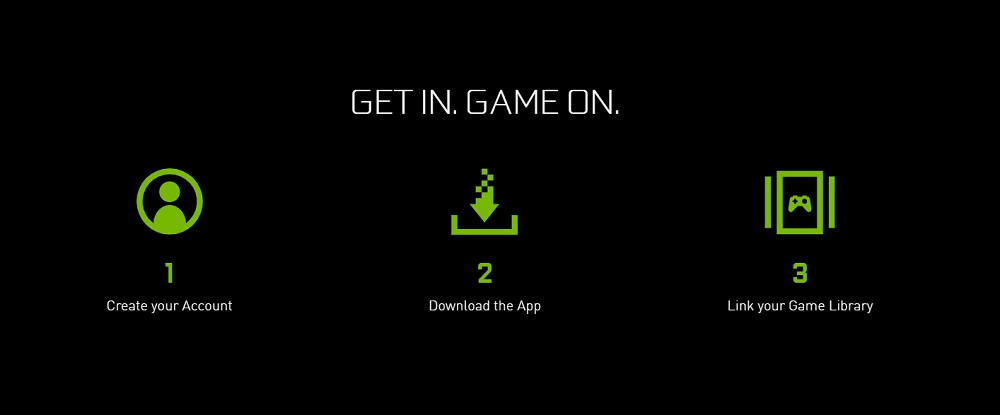 Dengan menjadi pelanggan Founder, Anda dihidangkan teknologi ray tracing tanpa perlu memiliki PC berkartu grafis GeForce RTX serta mendapatkan sesi bermain selama enam jam. Beberapa judul yang telah didukung ray tracing di GeForce Now meliputi Wolfenstein: Youngblood, Call of Duty: Modern Warfare, Metro Exodus, dan Deliver Us the Moon. Menariknya lagi, biaya berlangganan GeForce Now juga sangat terjangkau, hanya US$ 5 per bulan selama setahun plus gratis di tiga bulan pertama (ada kemungkinan Nvidia akan mengubah harganya di waktu ke depan).
Kapabilitas lain yang membuat GeForce Now lebih unggul dibanding Stadia adalah, kita tak perlu membeli game lagi jika sudah memilikinya. Pengguna hanya tinggal menyambungkan akun Steam atau Epic Store mereka. Saat ini, GeForce Now mendukung lebih dari 100 permainan, minus beberapa judul semisal Control dan Red Dead Redemption 2. Nvidia juga berencana untuk memperluas dukungan platform sehingga layanan dapat digunakan via Chromebook.
Satu hal yang perlu digarisbawahi ialah, GeForce Now belum tersedia merata di seluruh dunia. Pengguna harus bertempat tinggal di dekat data center agar layanan dapat tersaji lancar. Perusahaan kabarnya memiliki sembilan data center di Amerika Serikat, lima di Eropa, dua di Jepang dan satu di Korea Selatan. Selain itu, kita membutuhkan internet berkecepatan minimal 15Mbps, dengan rekomendasi 25Mbps dan jaringan wireless 5GHz.
Via PC Gamer & TechCrunch.
Are you sure to continue this transaction?
processing your transaction....