LG Beberkan Teknologi Voice AI dan Vision AI, Dua Fitur Unggulan di V30 (2018)
Pengumuman ini menjadi ajang pemanasan sebelum gelaran MWC 2018 di Barcelona dua pekan mendatang
Bambang Winarso - 14 February 2018
LG mengumumkan kesiapannya untuk meramaikan ajang Mobile World Congress (MWC) 2018 di Barcelona, Spanyol. Dan jelang hari pelaksanaan yang akan dimulai pada tanggal 26 Februari mendatang, LG melakukan pemanasan dengan membeberkan dua teknologi terbaru yang bakal jadi andalan di flagship-nya, V30 (2018).
Dua teknologi AI terbaru dari LG berfokus pada dua fitur smartphone, yaitu kamera dan pengenalan suara dengan nama Vision AI dan Voice AI.
Vision AI
Teknologi Vision AI di LG V30 (2018) bekerja dengan cara memberikan saran bagaimana menggunakan kamera yang ideal, seperti memilih mode gambar terbaik ketika membidik potret, makanan, hewan piaraan, lanskap dan lain-lain.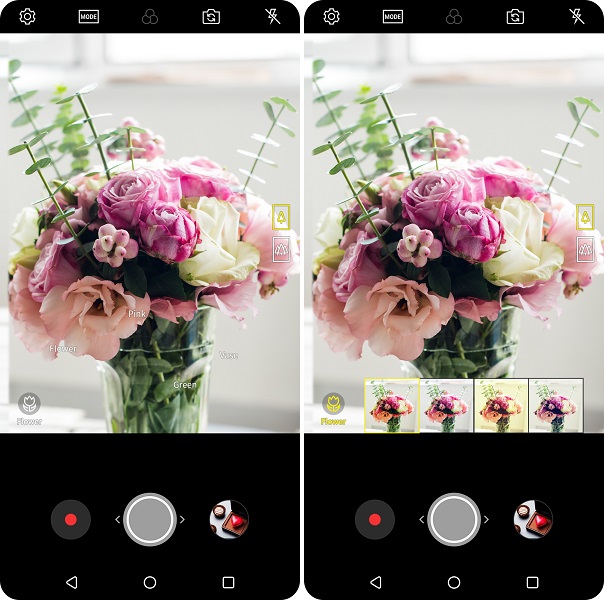 Fitur Vision AI kedua menggunakan kamera untuk memberi "rekomendasi belanja". Pengguna bisa memindai kode QR di pakaian dan sepatu, kemudian smartphone secara otomatis akan melakukan pencarian gambar. Feedback yang diberikan juga akan mencakup pilihan toko dimana produk dapat dibeli yang menawarkan harga paling terjangkau dan juga produk yang mirip. Fungsi serupa terlihat pada smartphoneSamsung On7 Prime dan Motorola X4.
Terakhir, kamera LG V30 juga bakal mendapatkan mode pemotretan low-light baru yang diperkaya dengan Vision AI. Fitur ini berbeda dengan yang sudah ada sebelumnya, dengan Vision AI kamera mampu mengukur kecerahan foto yang sebenarnya dan menyesuaikan tingkat kecerahan sesuai kebutuhan.
Voice AI
Fitur baru lain dari LG adalah 'Voice AI' yang memungkinkan pengguna menjalankan aplikasi dan mengubah konfigurasi melalui perintah suara. Bekerja sama dengan Google Assistant, 32 jenis perintah suara eksklusif kembangan LG memungkinkan pemilihan fungsi spesifik secara langsung. Angka ini naik dari koleksi tahun lalu yang hanya sebanyak 23 perintah.
Perintah AI yang merupakan perluasan dari perintah di V30 semuanya berfungsi untuk kamera smartphone. Perintah baru yang ditambahkan di bawah Voice AI adalah sebagai berikut - Panoramic Photo, Food Photo, Time-lapse Photo (Video), Slow-motion Video, Low-light Photo, AI Cam Photo, Image Search, QR Code Scanning, and Shopping Search.
LG lebih lanjut menyebutkan bahwa strategi untuk smartphone-nya adalah dengan terus mengembangkan kemampuan AI di dalamnya, sekaligus menyempurnakan fitur yang ada agar lebih mudah digunakan. Sayang, LG belum bersedia membeberkan smartphone yang bakal dipamerkan dua pekan mendatang.
Sumber berita LG.
Are you sure to continue this transaction?
processing your transaction....