Literally, Indonesia Is Yet to Welcome the 5G Era
It requires well-prepared regulations and ecosystem to assist various parties and affairs
Five years ago, the Indonesian government expected to start implementing the 5G network in 2020. Today, weeks after 2020 started, commercializing is yet to happen. In some countries, such as the United States and South Korea, 5G is now available.
Before we get into commercializing, even the regulation is not ready. What the public aware is, the Ministry of Communication and Informatics (Kominfo) is currently preparing the regulation and its derivatives. 5G technology is projected to run five years later.
One thing that is on progress is the frequency that will be used to implement the 5G network. The 700MHz band as said to be the key spectrum is not yet discharged from analog TV. Meanwhile, the migration of analog TV to digital is to be carried out in 2024.
In terms of timeline, this plan is quite realistic. Reasonably, there is no ecosystem to support the development of 5G technology in Indonesia. In fact, there is still a long journey to get there.
The Minister of Communication and Information, Johnny G. Plate even told us not to rush for 5G technology to be immediately commercialized. "The trial isn't even finished," he said as quoted by Detik.
Do we really need 5G?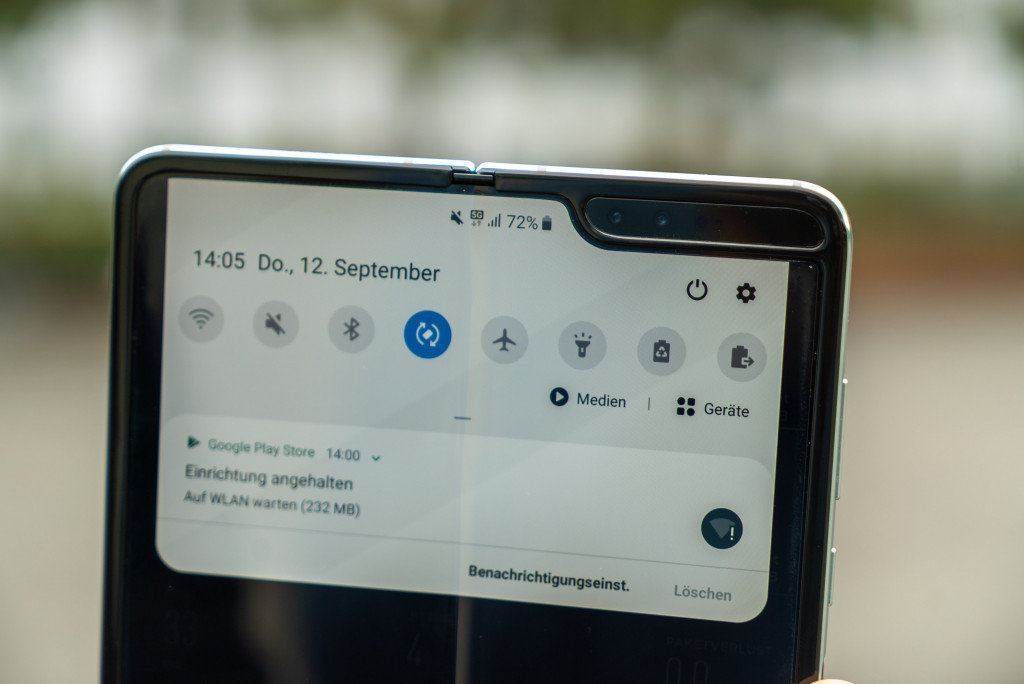 Five years can be a short period of time in the global dynamic competition and massive technology development. Not mentioning the industrial revolution of 4.0. If we get loose for a minute, there's a chance we can get far left behind from the neighbor countries.
Moreover, 5G is no longer about how we can stream without buffering or downloading movies faster than a day. This fifth-generation cellular technology can be a game-changer for human life, industry and the country's economy.
5G guarantees extraordinary speeds - though not yet proven - one of which is to transfer data at 800 Gbps. 5G can also handle thousands of devices and sensors simultaneously. Therefore, it's not surprising 5G is called the fastest telecommunications protocol.
The people who benefit most from the implementation of 5G are not data and cellular customers, but the industry. Moreover, the manufacturing sector is the main pillar of the country's economy.
The use of the Internet of Things (IoT), automation, big data to real-time analysis in the manufacturing industry is said to be able to increase productivity and great efficiency. Layers of business processes that used to be done manually will be run with automation.
A T Kearney consulting firm, as quoted by Business Times, predicts the adoption of 5G has a devastating impact on the industrial sector in Southeast Asia of US$ 147 billion in 2025.
A total of US $ 81 billion of the previous number mentioned will be contributed by the trade, transportation and financial industries. Then the value is to increase by another US$ 59 billion if the manufacturing sector utilizes the Internet of Things (IoT).
In reality, Indonesia is yet to call for 5G. First, the circulation of our telecommunications infrastructure is still uneven. Internet penetration alone is not 100 percent. There are thousands of populations still using 2G mobile phones.
Second, supporting ecosystems, such as assemblers company and its equipment, are not ready. When it's time to generate the domestic industry, we have to think about people who develop it - it is impossible to depend on foreign countries.
Third, we have no examples of appropriate cases or use cases to be implemented. Thus, why bother implementing technology with very expensive switching costs.
Not to mention the literacy and technology adoption issue. What should be a concern - when targeting the industrial sector - is how they perceive the importance of technology implementation in business processes.
The government alone cannot assure the ideal time when the 5G technology can be implemented in Indonesia. The Director-General of Resources and Equipment of Post and Information Technology (SDPPI) Kominfo Ismail revealed that there are many technical issues should be discussed further.
Ismail said the implementation of 5G is not only a matter of frequency availability but also the readiness of the ecosystem and monetization of the 5G infrastructure that was built. "Therefore, we are still focusing on trials with operators now," he told DailySocial.
The explosion of data consumption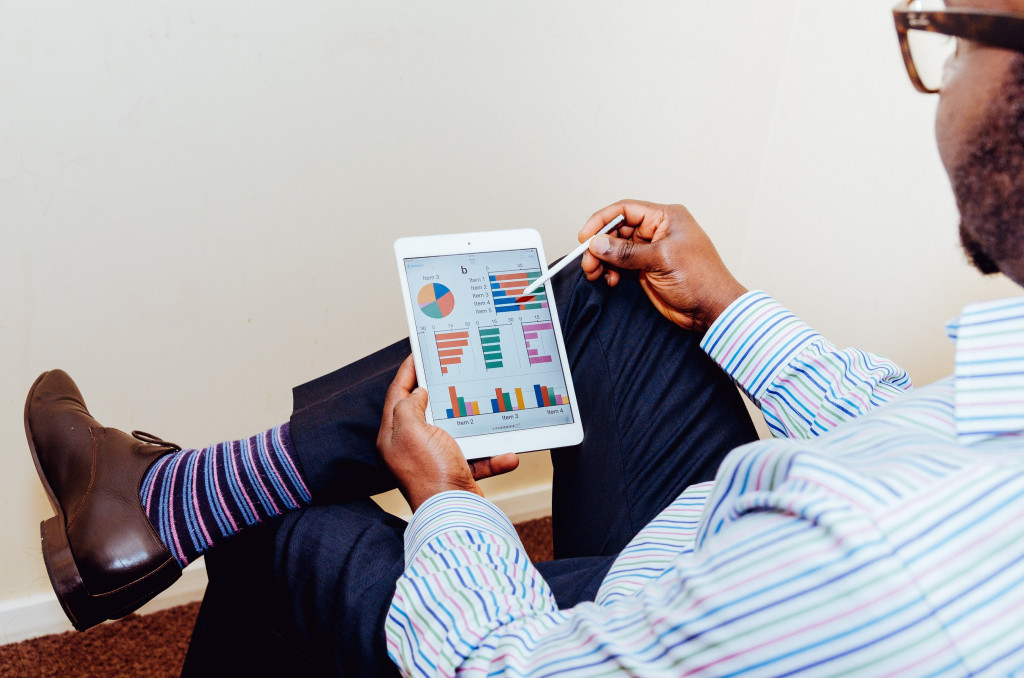 As previously mentioned, 5G is an investment to compete in the global market. We don't need to re-evaluate when 3G enters the Indonesian market and it takes more than 10 years to encourage its penetration.
Ecosystem development should be the government's priority as the first step to remaining consistent with its digital economic vision. And the industrial sector can make a contribution to drive digital economic growth, not just startups and corporates.
In addition, the urgency to implement 5G technology is getting inevitable given the increasing consumption of internet data in Indonesia. With a total population exceeds 250 million, a data explosion can occur along with the massive trends in the use of video-based services.
In an era where mobile content is getting very popular, dozens of people are streaming video and music simultaneously. The highly cited increase in data consumption can disrupt the dense spectrum.
The Chairperson of the Indonesian IoT Association Teguh Prasetya agreed on this when highlighting the urgency of implementing 5G. He said, user demand for applications that require high bandwidth, low latency, and high speed will increase in the next three years. It is not limited in a residential area but also in industrial estates and big cities.
Another thing to be highlighted is the readiness of related ecosystem, starting from the providers of devices, networks, applications, and content. It is related to the investment side, both from capital expenditure, operational costs and human resources.
Therefore, Teguh continued, the government needs to consider the growth of domestic supporting ecosystems, starting from technology providers, system integrators, communities and domestic producers who can play a role in the development of 5G in the country.
"As to judge from the three things above, our concentration and priority at the moment are to focus on the distribution of broadband to all levels of society in Indonesia by optimizing the existing 4G technology in addition to other fixed broadband," he said.
Use case optimization
Meanwhile, MDI Ventures' Head of Investor Relations & Capital Raising, Kenneth Li discussed the importance of using the right case for the 5G implementation. He emphasized on the use case that is not easily replaced by 4G or its predecessor technology.
As an example, streaming activity. 3G technology was developed to allow streaming activities, while 2G technology can hardly do this.
However, in the context of developing IoT, he said that there are still many developers who embrace the concept of product development that can be substituted with technology.
"They still apply the concept 'best with 5G but work on 4G or 3G'. In fact, if they thought about creating technology that only works for 5G, the market penetration will be very slow, "Kenneth told DailySocial.
The above concept is considered possible to slow the growth of 5G technology, particularly with use cases related to IoT. Thus, he emphasized on developing use cases that also applies to the use of the current technology.
"With more and more use case primary, in the future [development of use cases] I think all is good," he added.
–Original article is in Indonesian, translated by Kristin Siagian
Are you sure to continue this transaction?
processing your transaction....