Video game adalah karya seni, dan seperti karya seni lainnya, komposisi utamanya melibatkan imajinasi dan kreativitas. Hanya saja, dalam kasus pengembangan video game, dibutuhkan juga kemampuan programming yang cukup andal.
Namun zaman sudah berubah. Di tahun 2017 ini, Anda bisa menciptakan video game sendiri hanya dengan bermodalkan imajinasi dan kreativitas. Bukan sembarang game, melainkan yang epic karena bertema Star Wars. Inilah premis utama yang ditawarkan oleh Star Wars Bloxels.
Dikembangkan oleh Mattel dan Pixel Press, Star Wars Bloxels sebenarnya ditujukan untuk anak-anak berusia 8 tahun ke atas – meski saya yakin para gamer sekaligus penggemar Star Wars juga bakal tertarik untuk memainkannya. Untuk memahami cara kerjanya, kita harus membahas satu per satu komponennya.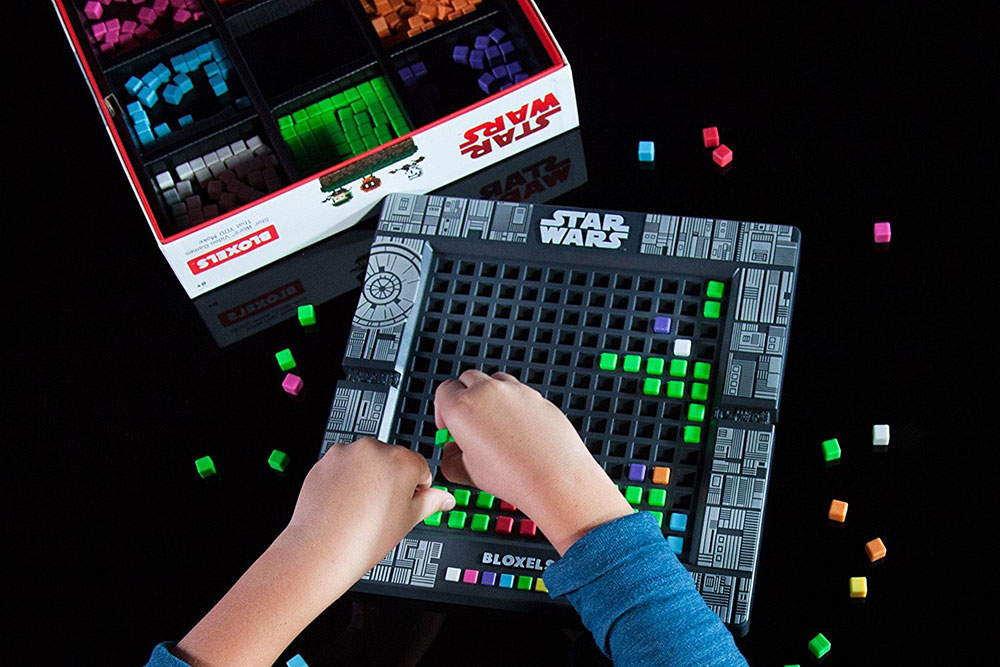 Setiap Star Wars Bloxels datang dengan satu papan plastik berisikan lubang 13 x 13. Lubang-lubang ini bisa diisi dengan kubus warna-warni yang jumlah totalnya ada 320 biji. Kubus-kubus inilah yang Anda pakai untuk menyalurkan imajinasi dan kreativitas dalam menciptakan game Star Wars versi Anda sendiri.
Setiap warna kubus mewakili elemen yang berbeda dalam game. Total ada delapan warna yang tersedia. Kubus berwarna kuning misalnya, berfungsi untuk menempatkan koin untuk diperoleh oleh sang lakon. Kemudian ada kubus hijau untuk menempatkan terrain alias daratan, lalu kubus biru untuk area air.
Kubus berwarna ungu mewakili musuh yang akan menghadang laju sang karakter utama, sedangkan kubus putih mewakili elemen cerita dari game – bisa berupa checkpoint, text bubble atau garis finish. Selesai menyusun kubus-kubus tersebut, waktunya membuka aplikasi Star Wars Bloxels di perangkat Android atau iOS.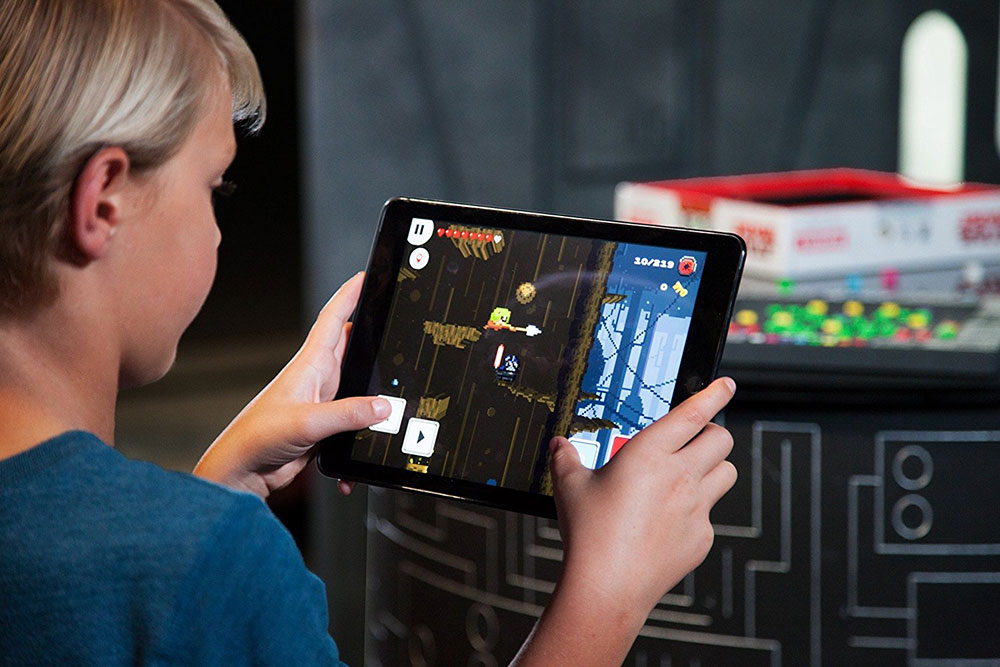 Aplikasi inilah yang akan menerjemahkan susunan kubus-kubus itu tadi menjadi sebuah level dalam game secara otomatis. Anda masih bisa melakukan kustomisasi lebih lanjut, seperti mengganti grafik atau latar belakangnya, atau menambahkan dialog agar jalan ceritanya lebih berkesan.
Selesai dengan itu semua, waktunya memainkan game pixel art platformer rancangan Anda sendiri. Anda juga memiliki opsi untuk membagikan kreasi Anda tersebut untuk dimainkan oleh publik, dan Anda pun bebas menjajal level-level kreasi pengguna lain, termasuk yang dibuat oleh kru Bloxels sendiri.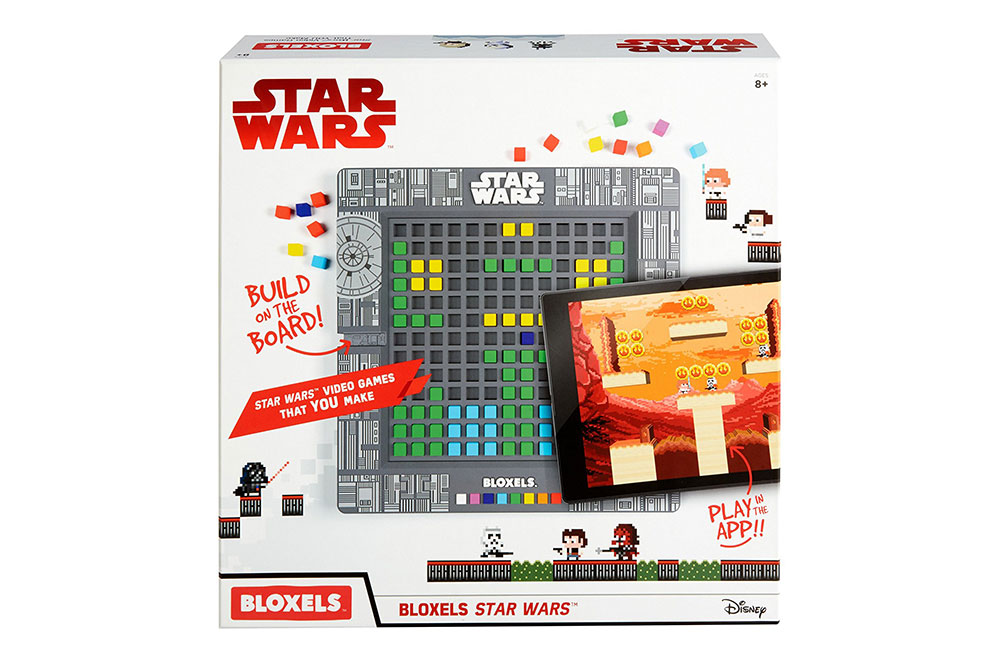 Seperti yang saya bilang, programming sama sekali tidak diperlukan di sini. Yang diperlukan hanyalah pemahaman akan konsep perencanaan linear, sebab dan akibat, dan tentu saja logika, untuk bisa menciptakan suatu level yang playable.
Star Wars Bloxels pada dasarnya memungkinkan pemainnya untuk menciptakan gambaran atas game yang hendak mereka buat dengan mudah. Anggap saja ini sebagai mainannya para programmer generasi mendatang, dengan peran dan dampak yang kurang lebih sama seperti Lego sebagai sumber inspirasi para arsitek dan engineer.
Star Wars Bloxels saat ini sudah dipasarkan seharga $50 – aplikasinya gratis – namun sayang baru di Amerika Serikat dan Jepang saja.
Sumber: Engadget dan The Next Web.
Are you sure to continue this transaction?
processing your transaction....