Menilik Tampilan dan Fitur Unggulan Huawei Nova 2 Lite yang Hadir di Indonesia Akhir April
Versi terjangkau dari Huawei Nova 2i dengan penyesuaian spesifikasi tanpa mengalami penurunan kualitas signifikan
Lukman Azis - 17 April 2018
Salah satu strategi Huawei pada tahun 2018 ialah menggempur pasar smartphone low-end dan mid-range. Sebagai wujud nyata, Huawei telah mengkonfirmasi kehadiran Huawei Nova 2 Lite di Indonesia. Rencananya bakal meluncur dalam waktu dekat, tepatnya pada tanggal 25 April.
Huawei Nova 2 Lite boleh dibilang versi terjangkau dari Huawei Nova 2i dengan penyesuaian spesifikasi tanpa mengalami penurunan kualitas signifikan. Masagus Robin, Product Manager Huawei Indonesia menjelaskan. "Kita akan mengedepankan tiga hal, pertama Huawei FullView Display, terus dual rear camera, dan performance."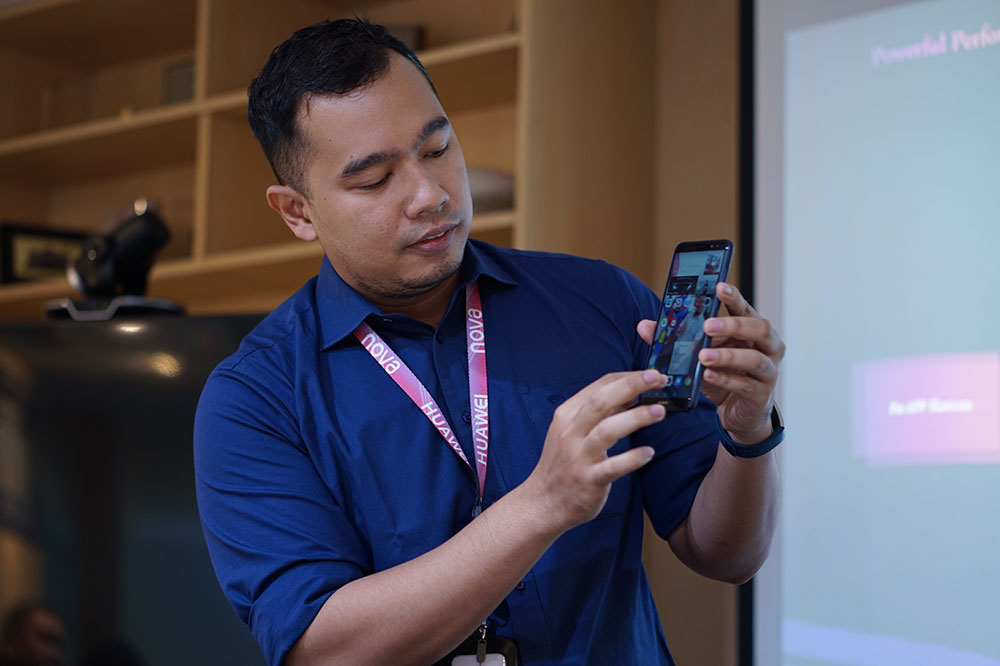 Ponsel ini tetap tampil dalam desain layar penuh, FullView Display 5,99 inci dengan rasio layar 18:9, namun dengan resolusi HD+ 720x1440 piksel (269 ppi). Kamudian kamera ganda hanya terletak di bagian belakang, 13-megapixel dan 2-megapixel untuk efek depth of field (dof). Sementara, kamera depan hanya satu buah kamera 8-megapixel.
Menyoal performa, kali ini Huawei tidak menyematkan chipset Kirin. Melainkan chipset Qualcomm Snapdragon 430 yang disokong RAM 3GB dan memori internal 32GB.
Lebih jauh, Masagus mengungkapkan bahwa Huawei Nova 2i sudah menjalankan OS Android 8.0 Oreo dengan EMUI 8.0 yang membawa sejumlah fitur baru. Seperti pin app shorcuts, one touch access, dan navigation dock.
"Sementara dari Android Oreo kami juga membawa fitur dual bluetooth connectivity, game suite, dan WiFi bridge", ujarnya. Artinya ponsel ini bisa terhubung ke dua perangkat lewat Bluetooth, kemudian game suite untuk mencegah notifikasi mengganggu masuk saat bermain game, dan lewat fitur WiFi bridge - kita bisa membagi internet dari koneksi WiFi (maksimal empat orang).
Harga Huawei Nova 2 Lite?
Di acara sneak preview Huawei Nova 2 Lite, di kantor Huawei Tech Investment, Jakarta. Saya berkesempatan menjajalnya, bila body Huawei Nova 2i dibuat dari materail alumunium, Huawei Nova 2 Lite menggunakan bahan plastik polikarbonat. Ada dua warna yang dibawa, yakni hitam dengan finishing matte dan biru dengan sentuhan akhir glossy.
Menyoal harga, Huawei belum mengungkap secara resmi harga untuk Huawei Nova 2 Lite. Yang pasti bakal di bawah harga Huawei Nova 2i yang sekarang dijual Rp3,6 juta. Ada satu lagi patokannya, kemungkinan bakal dijual dengan harga di bawah Honor 9 Lite yang baru-baru ini diluncurkan dengan banderol Rp2,5 juta. Artinya bakal berhadapan langsung dengan Xiaomi Redmi 5 dan Infinix Hot S3. Baiklah kita lihat saja nanti di tanggal 25 April mendatang.
Are you sure to continue this transaction?
processing your transaction....