Dalam diskusi panel yang diadakan pada hari kedua Internet Retailing Expo (IRX) Indonesia 2017 beberapa hari yang lalu, ada pernyataan yang menarik yang disampaikan oleh CEO aCommerce Hadi Kuncoro dalam diskusi bertemakan kesiapan Indonesia dalam menyambut omnichannel di masa depan.
Hadi mengungkapkan industri e-commerce di Indonesia masih jauh dari layanan omnichannel, meski sudah ada beberapa pemain e-commerce yang menyatakan bahwa mereka fokus ke model bisnis omnichannel.
Menurut dia, model bisnis yang mereka jalani justru termasuk ke dalam pengertian multichannel. Menurut pemahaman Hadi, omnichannel memiliki basis utama kepuasan konsumen sebagai tolak ukurnya.
Dia menitikberatkan perbedaan kepuasan pelanggan saat belanja online tetapi harus mengambil barang secara offline dengan mendatangi toko ritel dari e-commerce bersangkutan. Kemudian membandingkan lagi dengan konsumen yang masuk ke toko ritel untuk berbelanja secara konvensional, setelah transaksi selesai konsumen keluar dari toko dengan menenteng barang belanjaan.
"Misal orang mau beli sepatu di toko, tapi tidak ada stoknya. Lalu, ketika dicek di toko online ada. Ngapain dia ke toko? Ini kan jadinya toko online sebagai alternatif. Baru bisa disebut omnichannel kalau konsumen datang ke toko dan online dapat experience yang sama. Ada miskonsepsi di sini yang harus diperbaiki" terang Hadi.
Hadi melanjutkan, seharusnya omnichannel itu bila diibaratkan ketika konsumen berbelanja di berbagai platform, tingkat kepuasannya harus sama. Baik dari sisi diskon, pengalaman, pembayaran, hingga pengiriman. Menurut dia, perjalanan menuju omnichannel itu berawal dari multichannel.
Pun demikian, Hadi juga tidak bisa memprediksi kapan Indonesia sudah siap memasuki omnichannel. Pasalnya, konsep multichannel saja baru-baru ini masuk Indonesia.
"Menurut saya belum ada [pemain e-commerce yang benar-benar implementasi omnichannel dengan baik di Indonesia]. Secara ekosistemnya saja masih jauh, Indonesia baru masuk tahap multichannel. Tapi apakah dari tahap ini bisa mengarah ke omnichannel? Bisa, tetapi setelah kepuasan pelanggan puas di manapun belanjanya."
Hadi lebih menyukai untuk menyebut konsep yang saat ini dibilang omnichannel sebagai multichannel. aCommerce pun menyesuaikan diri dengan beberapa perusahaan e-commerce yang menyatakan diri sebagai pemain omnichannel, di mana kebetulan adalah klien perusahaan.
Program loyalitas adalah contoh omnichannel
Menurut pandangan Hadi, saat ini di Indonesia yang baru bisa disebut sebagai omnichannel adalah barang tak beraset. Salah satu contoh terdekatnya adalah program loyalitas.
Konsepnya konsumen belanja dari platform manapun, baik itu online dan offline, mereka akan tetap mendapat keuntungan yang sama saat menukarkan poinnya dalam bentuk online atau offline.
"Non aset itu bisa jadi lebih duluan disebut omnichannel karena kan yang aset itu ada inventory, jadinya lebih susah. Program loyalitas itu tools-nya sama, experience-nya sama, sehingga bisa disebut sebagai omnichannel. Tapi kan yang namanya omnichannel itu experience-nya dalam cakupan yang luas."
Menelaah omnichannel vs multichannel
Menurut pandangan saya, apa yang dikatakan Hadi mungkin ada benarnya tapi juga mungkin ada tidaknya. Mengacu pada pengertian omnichannel yang disebut TechTarget, adalah pendekatan multichannel yang berusaha menyediakan berbagai layanan kepada pelanggan dengan mengutamakan kepuasan berbelanja, entah mereka berbelanja lewat desktop, perangkat mobile, telepon, atau datang ke toko offline.
Yang membedakan antara kepuasan konsumen omnichannel dengan multichannel adalah ada integrasi yang nyata dari front end sampai back end demi menciptakan kepuasan yang sama.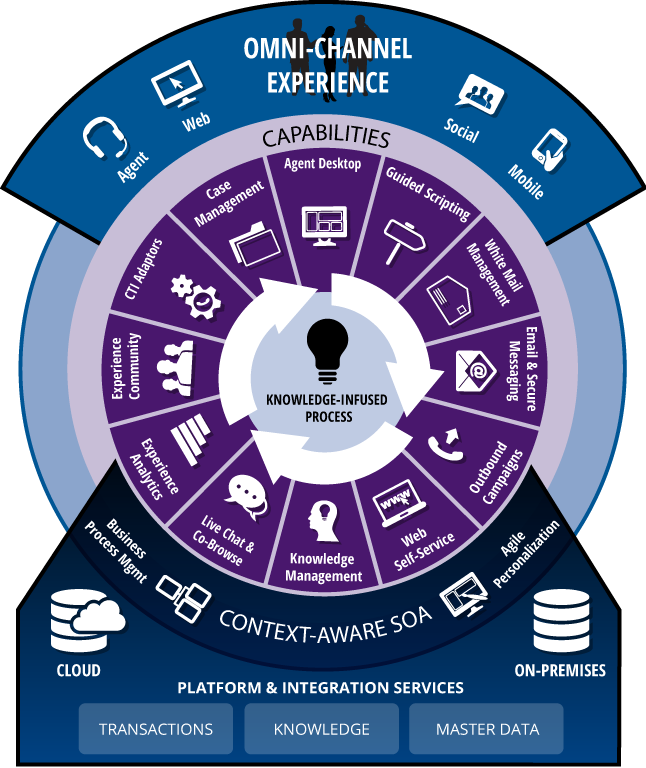 Apa yang dituliskan TechTarget, senada dengan pernyataan yang saya temukan dari HubSpot. Mereka bilang, pada intinya omnichannel itu adalah defisini dari pendekatan penjualan multichannel yang menyediakan pengalaman belanja yang terintegrasi.
Konsumen dapat berbelanja online dari desktop, perangkat mobile, telepon, atau toko dengan proses yang mulus. Menurut HubSpot, yang membedakan antara pengalaman omnichannel dengan multichannel terletak di kedalaman integrasi.
Semua pengalaman omnichannel akan menggunakan multiple channel, tapi tidak semua multichannel tergolong omnichannel. Jika Anda memiliki strategi pemasaran mobile yang baik, terlibat kampanye media sosial, dan situs web yang dirancang dengan baik. Namun tidak dapat bekerja sama satu sama lainnya, itu bukan omnichannel.
HubSpot menyampaikan, banyak perusahaan yang sangat terfokus pada peningkatan pengalaman multichannel dengan berinvestasi di situs, blog, atau media sosial. Mereka menggunakan platform tersebut untuk berhubungan dengan pelanggan. Tapi banyak kasus menunjukkan bahwa konsumen masih mengalami pengalaman yang kurang seamless dan konsisten.
Padahal, pendekatan secara omnichannel ini menjadi jalan untuk berinteraksi antara perusahaan dengan konsumen. Semangat yang ingin disampaikan dari omnichannel adalah memberikan pengalaman yang terintegrasi.
Menurut HubSpot, ada beberapa perusahaan yang menghadirkan konsep omnichannel dengan tepat. Misalnya Disney, Virgin Atlantic, Bank of America, Oasis, REI, Starbucks, dan Chipotle.
Dalam praktiknya, Starbucks memberikan kartu reward gratis setiap kali konsumen berbelanja di sana. Bedanya dengan program loyalitas konvensional lainnya, Starbucks memberikan akses kepada konsumen untuk mengakses kartu reward tersebut via handphone, situs, toko, dan dalam aplikasi.
Setiap ada transaksi dengan kartu tersebut, Anda secara otomatis akan mendapat notifikasi secara real time dari berbagai channel.
Ketua Umum Asosiasi E-commerce Indonesia (idEA) Aulia E Marinto menyampaikan pihaknya tidak dalam hal menyanggah apa yang disampaikan oleh Hadi. Sejatinya konsep omnichannel itu adalah hal yang baru di Indonesia sehingga tingkat kesuksesannya belum bisa dibuktikan.
Menurut dia, omnichannel itu adalah kombinasi dari praktik model bisnis online to offline (O2O). Dari yang ada sekarang, sambungnya, praktik omnichannel biasanya dilakukan oleh peritel offline yang sudah memiliki banyak gerai.
"Sah sah saja [berpendapat kontra] karena memang pada kenyataannya praktik omnichannel belum semasif channel biasa. Ini kan bagian dari inovasi yang akan terjadi di masa depan, bagaimana shopping journey bisa lebih seamless dengan menggabungkan pengalaman belanja online dan offline jadi satu, itu tantangannya. Karena muncul tantangan, jadinya timbul inovasi," ucap Aulia.
–
Disclosure: DailySocial adalah media partner Internet Retailing Expo Indonesia 2017
DailySocial.id adalah portal berita startup dan inovasi teknologi. Kamu bisa menjadi member komunitas startup dan inovasi DailySocial.id, mengunduh laporan riset dan statistik seputar teknologi secara cuma-cuma, dan mengikuti berita startup Indonesia dan gadget terbaru.