Monitor Gaming UHD 144Hz G-Sync Pertama di Dunia, Acer Predator X27 4K Sudah Bisa Dipesan
Ada banyak hal yang mengisyaratkan bahwa Predator X27 4K bukan hanya dirancang sebagai hardware gaming premium, tapi juga perangkat pendukung eSport.
Yoga Wisesa - 22 May 2018
Salah satu hal yang membedakan gamer PC dengan console adalah prioritas mereka terhadap aspek visual. Karena biasanya dinikmati di ruang keluarga, pemain di console mungkin tidak keberatan mendapatkan 60fps, sedangkan pengguna PC biasanya lebih memprioritaskan frame rate ketimbang resolusi - terutama bagi para penikmat permainan kompetitif.
Namun khusus gamer PC, Anda tidak perlu lagi mengorbankan resolusi demi refresh rate tinggi. Acer sudah menyiapkan solusinya, dengan syarat Anda bersedia mengeluarkan jumlah uang yang tidak sedikit. Sang produsen perangkat elektronik Taiwan itu belum lama ini memperkenalkan Predator X27 4K, yaitu monitor UHD HDR 144Hz berteknologi Nvidia G-Sync pertama di dunia.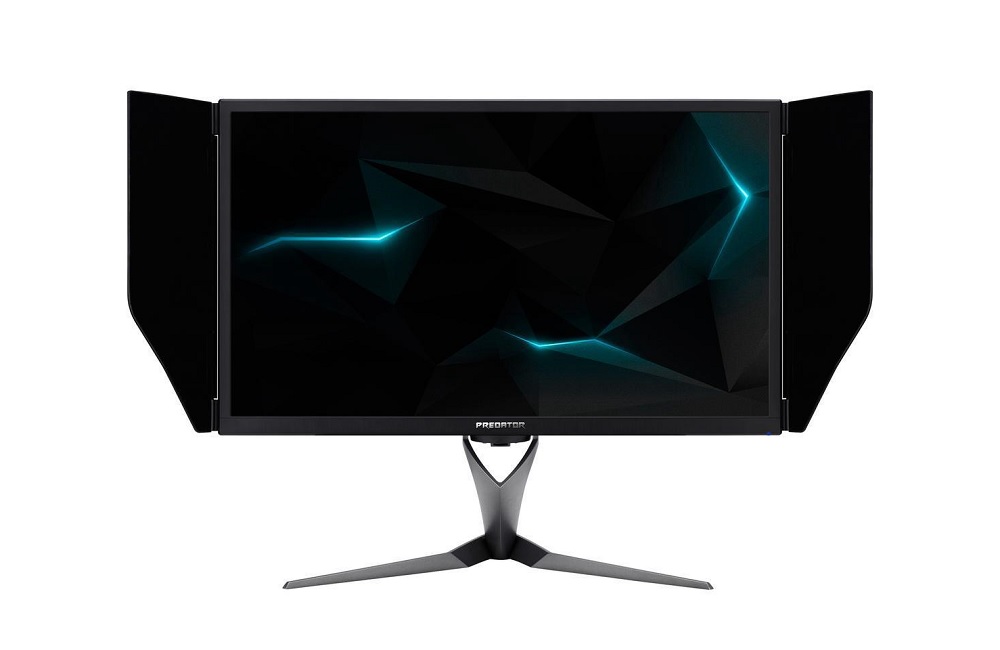 Ada banyak hal yang mengisyaratkan bahwa Predator X27 4K bukan hanya dirancang sebagai hardware gaming premium, tapi juga perangkat pendukung eSport. Penampilannya boleh dikatakan sederhana, tanpa warna-warni LED, meski potongan dan sudutnya tetap berpedoman pada tema gaming. Acer fokus pada hal-hal krusial saja, seperti memastikan pemakaiannya fleksibel serta membubuhkan plat di sisi atas dan bawah agar konsentrasi kita tak mudah terpecah.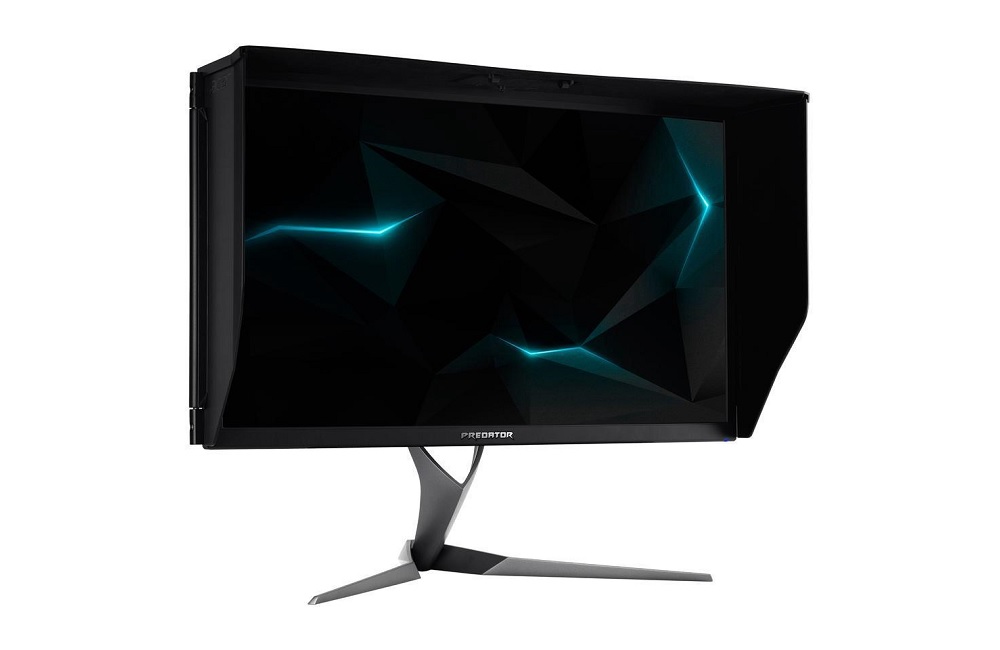 Predator X27 4K mudah dibawa dan diangkat berkat kehadiran handle di bagian atas stand. Selanjutnya, Anda dibebaskan untuk menyesuaikan postur dari layar - misalnya mengubah tinggi serta memiringkannya ke atas atau bawah. Ukuran panel 27-inci juga terbilang ideal baik buat gaming sehari-hari atau dibawa-bawa dalam turnamen karena tidak terlalu kecil ataupun terlampau besar.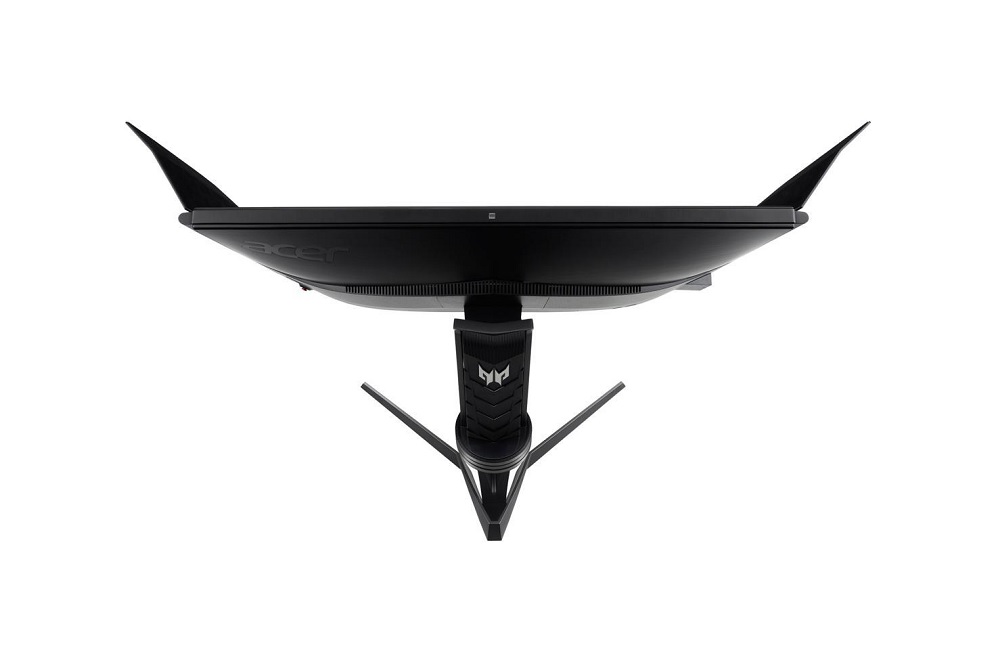 Monitor ini menghidangkan panel UHD jenis IPS 3840x2160 yang ditopang refresh rate 144Hz. Saat ini sejumlah produsen memang telah menyediakan monitor dengan refresh rate hingga 240Hz, namun belum ada yang mencapai resolusi 4K. Perlu diingat bahwa banyaknya frame per detik bergantung dari kapabilitas hardware PC Anda, dan menyuguhkan game di 4K dengan FPS di atas 60 bukanlah tugas mudah.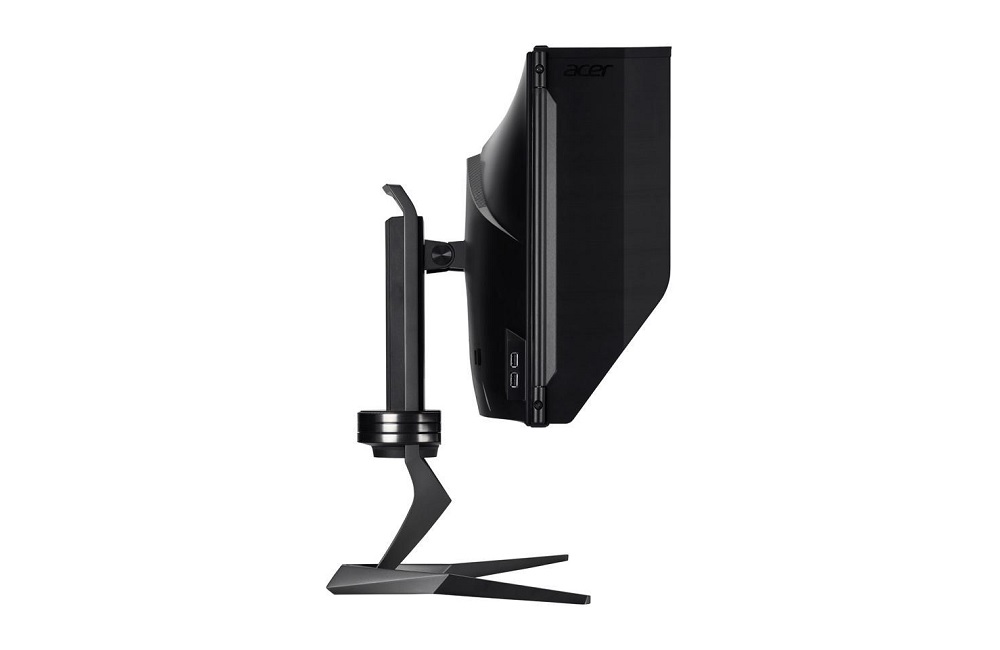 Acer Predator X27 4K sudah ditunjang teknologi Nvidia G-Sync HDR. High-dynamic range memperkenannya menghidangkan detail lebih tinggi, baik di area-area gerap serta terang. G-Sync sendiri bertugas untuk menumpas efek tearing di layar akibat tidak sinkronnya panel dengan output GPU, lalu pemanfaatan teknologi quantum dot memungkinkan titik-titik super-kecil di sana bisa menyesuaikan warna secara spesifik. Predator X27 4K juga menjanjikan keakuratan serta jangkauan warna yang luas di 99 persen Adobe RGB.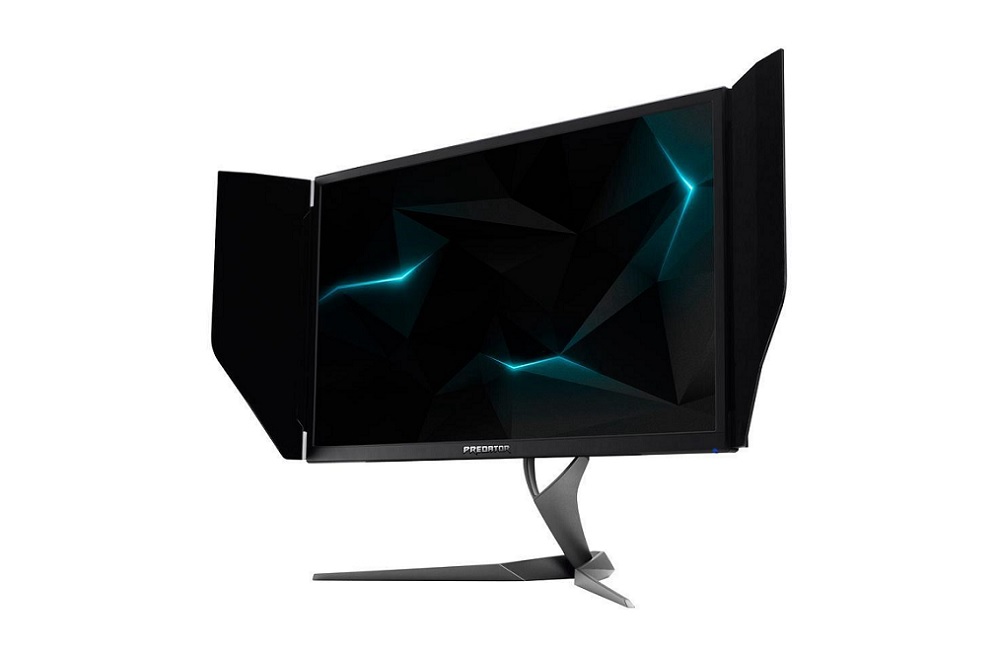 Namun seperti yang saya bilang sebelumnya, Anda memerlukan jumlah uang yang banyak untuk mendapatkan seluruh teknologi tersebut. Acer menjajakan Predator X27 4K di harga US$ 2.000. Saat ini produk baru bisa di-pre-order di Newegg dan rencananya ia akan mulai tersedia pada tanggal 1 Juni 2018.
Via The Verge.
Are you sure to continue this transaction?
processing your transaction....