Nicko Widjaja on the Tech Investment: The Rise of The Misfits and the Underdogs
Indonesia's leading tech investor, Nicko Widjaja, on his early misfit days, belief in the underdogs and the recent achievements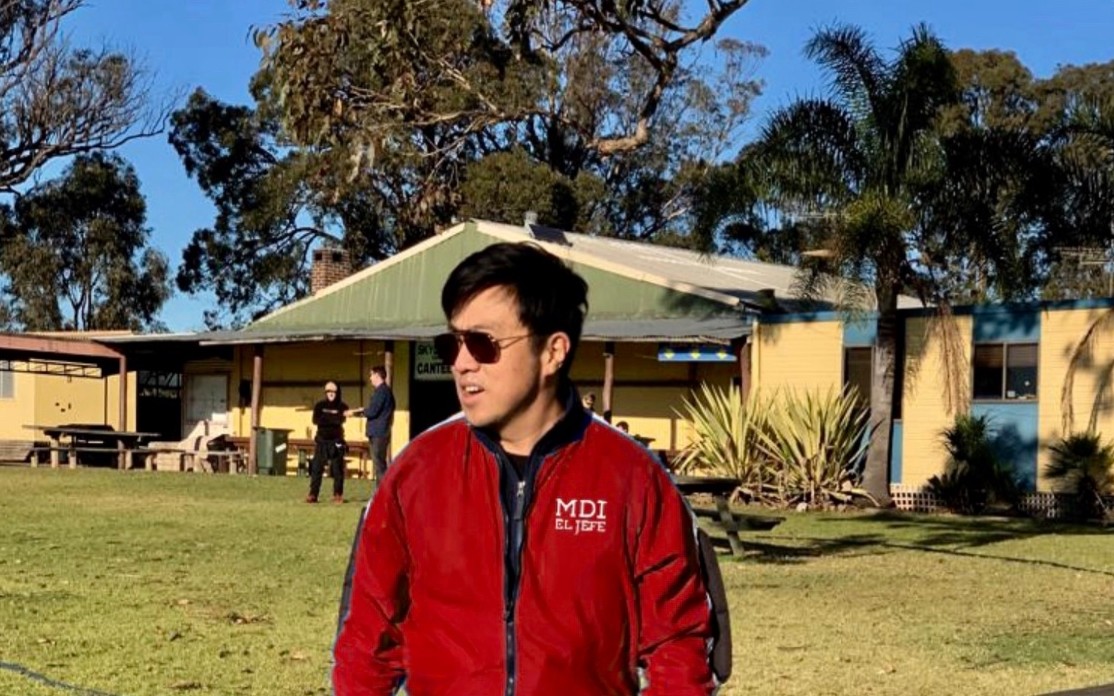 Nicko Widjaja
This article is a part of DailySocial's Mastermind Series, featuring innovators and leaders in Indonesia's tech industry sharing their stories and point of view.
The tech scene is no joke, in order to succeed, one must not play by the book. As one of the pioneers in the tech investment, Nicko Widjaja, has been through hell and back looking at the industry. As the CEO of telco backed MDI Ventures, he manages to put the company as one of the few profitable venture capital firms in Indonesia.
In 2011, he started his own VC firm named Systec Ventures when many were unsure on how big the tech startup scene would be in Indonesia. Closed the fund in 2013, and became the head of Indonesia's largest startup incubator program under Telkom Indonesia a year later with Telkom Indigo Incubator. In 2015, he went to head the new iteration of Telkom Indonesia's creative capital thesis, MDI Ventures.
After successfully leading the exit of five overseas companies, setting up Singapore operation, and raising the second fund for MDI Ventures, Nicko Widjaja is now moving up to head the newly established BRI Ventures with fund eyes up to $250 million targeting fintech ecosystem of Indonesia.
All these achievements are through a series of hard work and dedication. Here's the glimpse of his story.
Let's start from the early days of Nicko Widjaja and what's behind his brilliant mind?
Let's say I was born on the right timing. If only I was born 10 years earlier, it would be too early, and later would be too late.
I was never a big believer of institutionalized education. It's outdated, traditional, and somewhat resembled a factory – you're in and, voila, you're out for a placement somewhere. I was a rebel growing up. I like to challenge my peers in school most of the time – not the kind of rebel against parents or anything like that.
Growing up, I didn't fit anywhere. A square peg in a round hole, so to speak. It was quite depressing actually to see the world around you like the movie 'Divergent' – the early 90s is somehow reflected in that movie. I was educated in a Catholic institution, like some sort of prep school for 'successful people', bred to commit to the family honor, career, reputation, blablabla for life.
And crazy thing was that some people I grew up with really became what they said would be now. Bankers, architects, doctors, or even someone's son/daughter-in-laws – what the fudge?
As I struggled to fit it, I flunked many subjects. Math, Science, English, and so on. I might have this reputation as chronic procrastinator growing up, until I failed Sports, then the public opinion had begun to label me as rebel. Then the world around me changed. I became the 'factionless'.
I think this is the beginning when I realized that I don't have to follow what everybody is and have plenty of time to understand myself better. This is the very important foundation of becoming a Mastermind: Know yourself.
What major did you take? And why?
Oh well, that what we're 'designed' to do anyway, isn't it right? You graduated high school, go to college, get career/married, go on retirement. An endless cycle of pain.
My reason for going to university was different than most of the dudes back then. Most of them were like: "Hey, I'm majoring in accounting because I want to become an accountant later! Yippy!" or "Hey, I think I'm good at doodles, I'd like to try graphic design!".
I went because I think I could learn more about myself. What excites/inspires/motivates me and what doesn't. Where I can find greater purpose/goal/ambition in life and where can't. Why this particular subject draws me in curiosity and why the other doesn't.
I didn't take up to decide a major until the third year of my university year. I'm lucky to have such supportive and understanding parents in that way. I took a bunch of engineering focus courses in my early years and realized that it wasn't for me. Later took some business courses and I found them quite dull, until I finally found liberal arts. The study of human evolution, narrative and interaction had become a fascination in my life.
Whatever it is that I'm currently doing, it is all a homage to that particular school of thought.
Tell me the early days of your arrival back in Indonesia. What have you done?
After graduating from Oregon State, I moved to San Francisco in 2000. The city was blossoming with dotcoms, just a year before the bust – that what we called startups then. I was attracted to the whole pitch from e-commerce to pre-social media portals.
I did a few gigs in the dotcoms, mostly working in content development, business analysis, and all those chores you expected from a fresh grad.
I returned to Jakarta in 2004 when I joined Indofood as their corporate development officer reporting directly to the CEO where I learned most of the basic working experience and the helicopter view of corporate strategy. I've worked there for three years, and during that moment I started to hear chatters about someone was doing something on the Internet.
I resigned from Indofood in 2007, co-founded some businesses, Thinking*Room (multi-disciplinary design company), Mindcode (innovation and consumer research company), and investing in some movie productions. I described my pre-VC days as 'I-wish-life-was-that-simple-again' days.
During 2009-2010, I was brought to the early Indonesia's tech scene by some friends who founded Koprol, Urbanesia, Dealoka, and this was the first time I knew Rama and the Dailysocial – look how we've shared this timeline together for almost 10 years!
How did you come up with Systec?
I was in my movie editing studios in 2009 and some friends called over the phone, "You got to come here and listen to this guy!"
Then later they invited to this pitch about a local startup trying to challenge Google in Indonesia, something like Google in Bahasa Indonesia, or something like that – quite a revolutionary too at that point of time. That was crazy, because Google could've just easily implemented all languages in instant just like that. But this guy somehow brought pride, nationalism mix together, and voila he collected a hefty $1-2 million easy.
Initially, they asked me to introduce them with some high net worth. I did some introduction here and there – I guess why not – until I found myself talking about the digital ecosystem altogether. Kind of finding myself in a fundraising mode when talking about digital.
Then a few months later, I co-founded Systec Ventures with some colleagues from Mindcode. It was super early ecosystem if you remember in 2011, there were only a handful of us at such events like Sparxup, Echelon, etc. Systec Ventures was a venture builder studio, a hybrid of incubator + investor + collaborator – similar to Science Inc. It was exciting because I can work closely with entrepreneurs. They can utilize our open space (much like what you see in co-working offices now) for free as long as you're an investee. I think here you can get the bigger picture on how the ecosystem working its way up.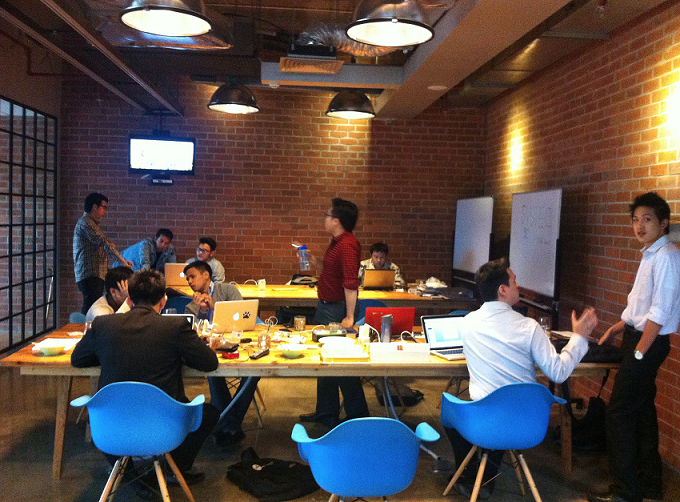 Are you willing to share the demise story?
Many might not aware that VCs are making money from the sale of shares in the portfolio they invested in – not from dividends. In Systec Ventures, we're so busy working on each of the portfolio to perfect their product, content, business model, that we realized until later that without follow-ons then there'd be no path to profit – again this was during the earliest day of Indonesia's startup scene.
One by one, the portfolio was losing liquidity, while betting on the one or two feature products.
It was a huge lesson learned, and that what contributed to the whole conventional realization that 'cash is king.'
What did you do next? Indigo?
In 2014, we've got introduced to Telkom Indonesia, and they are about to restart the Telkom Indigo Incubator for digital startups. We both learned from each other especially Telkom Indonesia started the open innovation program about the same year as Systec Ventures in 2011. In the past, Indigo Incubator was the kind of a lab when you arrange startup founders to eventually work for one of the projects in Telkom Group. Pretty much similar to Systec Ventures, or any other conglomerate backed venture wannabes out there.
When we (the 'we' is mostly Systec's team) got into Indigo Incubator to help improve the program, we realized that follow-on should be the metric of success – just like any incubator program all over the world.
And back then… follow-on was rare. Most of the incubator programs (especially in corporates) in those days also failed to attract outside investors. (I think one thing about us at Systec Ventures got it right was access to high net worth who are about to venture in the digital business)
We invited our investor networks to even engage during the program as mentors/advisors. We managed to get 40% follow-on rate in our first batch and now Indigo Creative Nation is perhaps Indonesia's most leading startup accelerator program with more than 70% follow-on and a market cap of $180 million with notable startups such as Payfazz, Nodeflux, PrivyID, Sonicboom, GoersApp, and so on.
How did you manage to find the good deals?
My investment philosophy is simple: You get good deals from someone who knows how to get the best deals. The next question is why would they give their best deals to you? We at MDI Ventures, we really develop and nurture our relationship with top tier global investors. Sharing and combining our resources together with Telkom Indonesia was part of the strategy for our upside in getting the best deals.
I've heard of one VC in Singapore giving away term sheets to startups without even honoring them in the end just to bring LP money in. That's sad because, in this industry, news travels fast, and if you really want to thrive in this industry, your reputation is everything.
How about these past few days in MDI?
MDI Ventures is perhaps one of the few profitable VCs in Indonesia. Last month alone (June/July), we experienced three exit events, totaling of five exits thus far after only 4 years in operation, that is one IPO in the TSE and another one in the ASX. This signals the new dawn for the region's startups as more money is flowing inbound. The team's spirit is at all time high.
Let's move on to BRI. How did you manage to go there?
MDI Ventures was one of the first models of Corporate Venture Capital (CVC). Rumor has it that we were referenced every time CVC is mentioned in corporate meeting rooms all over town. I believe the first validation to work with outside entity was when we collaborate with Mandiri Capital to launch Mandiri Digital Incubator in 2016. That was our first interaction with the banking sector.
Since then we've been working closely with Pegadaian and Pertamina to introduce startup x corporation collaboration synergy.
When you talk about digital transformation in the banking sector, BRI has been one of the most progressive implementing its digital initiatives starting in 2017. Started discussing about the fund in 2018 and the ecosystem thesis was coined.
I stated clearly that leaving for BRI Ventures doesn't mean leaving MDI Ventures completely. Both are clearly in synergy in many ways and learning to leverage each other's resources: the biggest bank, the biggest telco, and the tech startup right in the middle. We are definitely looking forward to forming up a collaboration sooner that you expected.
Taking a break from the investment story, tell me about your teaching experience?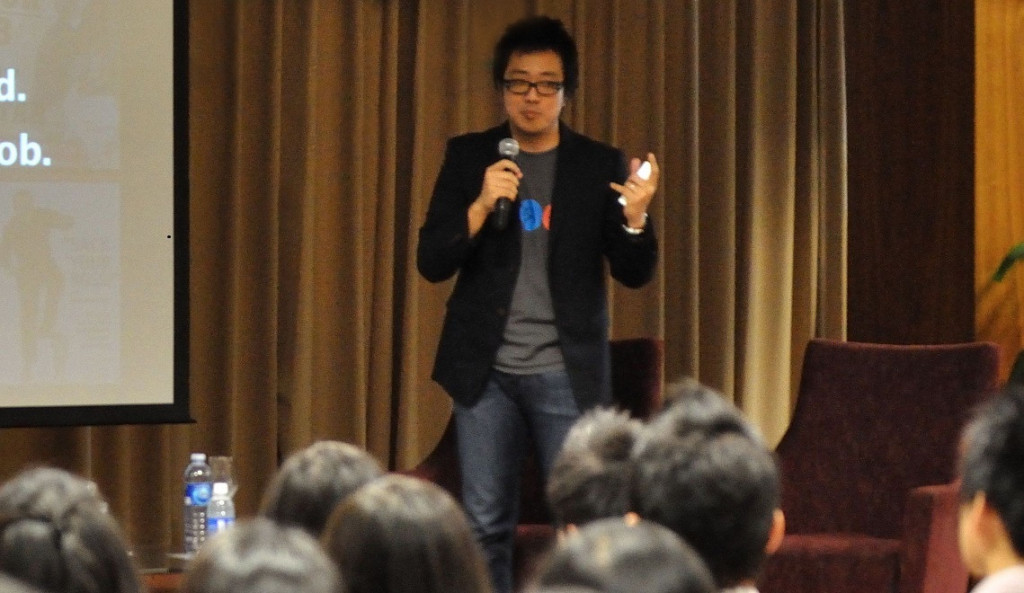 Again, life sometimes takes a strange turn – especially for someone who hates school. I taught at UPH Business School during 2010 – 2015 (around the same time of Systec Ventures). It's an exciting opportunity to experience the streams of thought from the next generation of leaders, entrepreneurs, etc.
My method was quite unconventional. I believe when you meet one of my students they could share one of their experiences of being inside my chaotic classroom. But most of the time I spoke more about the new digital economy, comparing case studies from Amazon, YCombinator, Yahoo, etc. and build some sort of relevance to what's happening domestically.
If you can attribute your success, what would it be?
First, don't be afraid to make mistakes as long as you try to learn as much from them. Second, some skin in the game.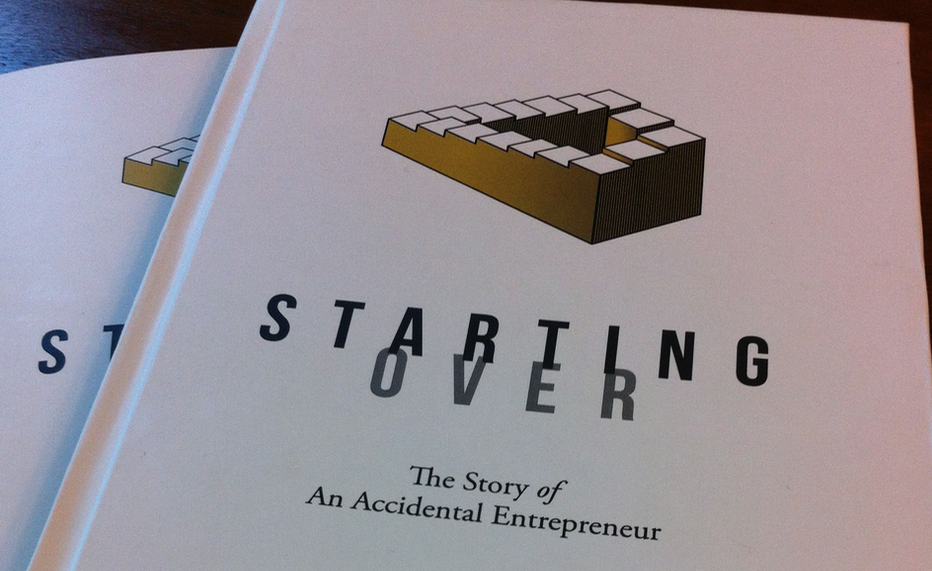 Any suggestion for those who want to start their own startups?
I might be known for my bluntness when judging startups, but here's what I think: You feel you can be the next unicorn? No, I don't think so.
Unicorns didn't even aim to be one. It's the mindset of the underdogs that put Google, Facebook, Netflix on the pedestal. It's the underdogs who won against the corporate arrogance of domination: Netflix Vs Blockbuster, Amazon Vs Barnes & Noble (and later the whole retail chains in America), Apple Vs IBM, and so on.
So, if you're a startup and your aim is world domination before even begin to validate yourself, then you belong in the insane asylum.
DailySocial.id adalah portal berita startup dan inovasi teknologi. Kamu bisa menjadi member komunitas startup dan inovasi DailySocial.id, mengunduh laporan riset dan statistik seputar teknologi secara cuma-cuma, dan mengikuti berita startup Indonesia dan gadget terbaru.