Online Motorcycle Platform Moladin Receives 17 Billion Rupiah New Funding
The plan is to fuel Moladin's business development in all over Indonesia
Prayogo Ryza - 16 July 2018
Online platform that offers anything about motorcycle, Moladin, announces a fresh capital injection of $1.2 million or around Rp17.1 billion from East Ventures, Berjaya Group, and Ethos Partners.
The service is currently available in Jabodetabek, Banten, Bandung, Yogyakarta, Solo, and Semarang. The fresh money will be used to expand their reach across Indonesia.
Moladin is a specified online platform for motorcycle stuff. Not only for purchasing, Moladin also provides apparel, spare parts, and information of dealer and forum related to motorcycles.
Founded in November 2017 by Jovin Hoon and Mario Tanamas, the company has already partnered with over 40 dealers with some popular leasing company in Indonesia. Moladin claims to have increased sales by 20-30% per month with more than $1 million in total transaction.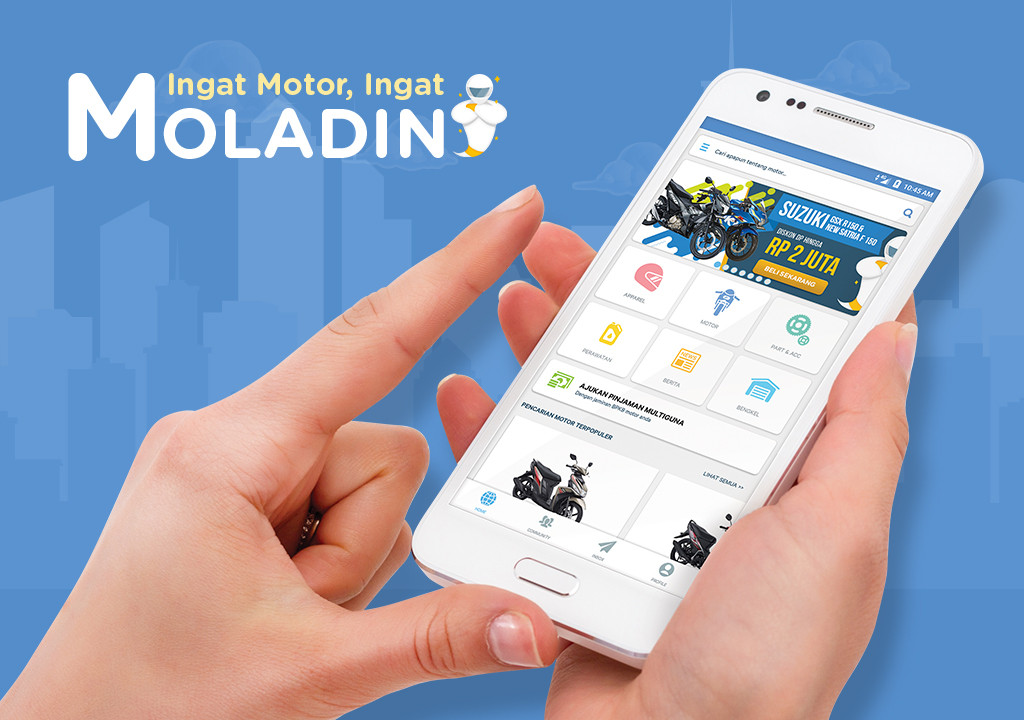 Jovin Hoon, Moladin's Co-Founder, explained the conventional purchase was complicated and takes a lot of time. Consumers should pay more than a visit to the dealer to get the one and buy it. Payment was also a thing, it took forever to register the plate. It is why Moladin claims to get a warm welcome as an online platform.
"Our rapid growth shows strong validation of what we're making. We're very enthusiastic about the journey ahead to develop Moladin even more," Hoon explained.
Willson Cuaca, East Ventures' Managing Partner, said on what Moladin did is to facilitate motorcycle purchases by partnering with dealer and investors. Potential customers shouldn't take a long route and wait forever to buy a motorcycle.
"We saw how Moladin sales volume in May 2018 has multiple three times since early January. It shows the increase in customer's trust to buy motorcycle via Moladin. There's a lot of space to develop in the motorcycle industry. We believe their business model will dominate the market as many customers feel comfortable to buy motorcycle digitally," he added.
–
Original article is in Indonesian, translated by Kristin Siagian
Application Information Will Show Up Here
Thank you for Reading DailySocial.id
Starting at less than Rp 5.000/Day. You get unlimited access to DailySocial.id