Online Remittance Platform Wallex Officially Arrives in Indonesia
Targeting US$5 million to US$10 million for initial stage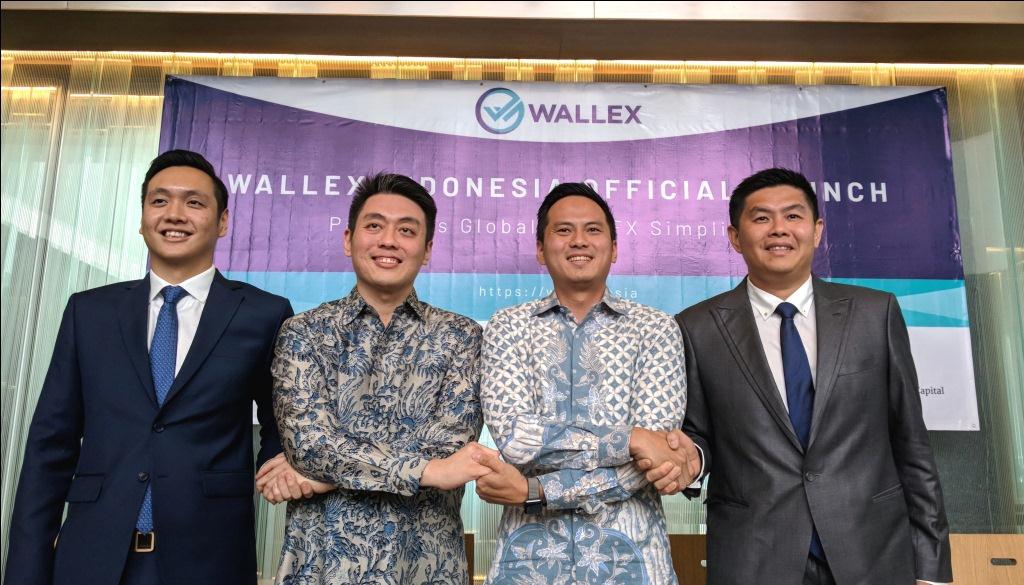 Wallex launching in Indonesia / DailySocial
Online foreign exchange (forex) platform, Wallex, is officially launched in Indonesia after obtaining fund transfer license from Bank Indonesia. In the last two months of 2018, they aim to record the monthly transaction of US5 million to US$10 million.
In addition to the license from BI, the Singapore-based company has also obtained the fund transfer license from MAS. Furthermore, Wallex is to become a fintech company that provides forex transfer service, also known as remittances, in two countries.
The Indonesian expansion is a realization program after securing investment led by Beenext, joined by Central Capital Ventura and Indonusa Dwitama.
Hiroyoki Kiga, Wallex Asia's Co-Founder and COO, said, Singapore and Indonesia are large-scale partners with trading rate up to US$28 billion in 2016. Therefore, Wallex Indonesia will be focused on taking care of SMEs in many unbanked sectors. Individuals and large companies can also use Wallex service.
"Wallex official launching in Indonesia marks an important stage in our future development. There is some inefficiency occurred while using international transaction in Indonesia. We want to cut off all the obstacles with online easy access," he explained, Wed (11/7).
Triono J. Dawis, Walllex Asia Group's Director, added, Wallex could be an alternative fund transfer instead of going to money changer or the bank. All services, from registration, KYC, comparing exchange rates, and all systems have been approved by the relevant authorities to facilitate users.
"All of our data stored online will be followed up in accordance with regulations, making our services more accountable and transparent," Dawis said.
Wallex offers competitive rates in 30 world currencies and charges minimum fees of Rp100 thousand for every transaction in any amount. Funds will reach the recipients within 1 to 3 days, depending on the recipient country.
Business Target
Andy Putra, Wallex Indonesia's Country Manager targeted monthly transaction of US$5 million to US$10 million in these two months. However, it's expected to increase two times by next year. The first target is to reach 500 to 1,000 SMEs.
"It's only for SMEs, but we expect to serve up to millions of US dollar per month because we serve corporates to individuals," he added.
In Indonesia, Wallex partners with BCA and BNI; while DBS, UOB, and OCBC are its partners in Singapore.
In using Wallex, users don't have to download the application as it is accessible via the website. You just have to fill in personal data, KYC, fill in transfer destination, and transfer fund to the official account of Wallex.
Wallex guarantees a safe platform because its system can detect the transaction. If there's any negative transaction appears, it'll be automatically blocked.
–
Original article is in Indonesian, translated by Kristin Siagian
DailySocial.id adalah portal berita startup dan inovasi teknologi. Kamu bisa menjadi member komunitas startup dan inovasi DailySocial.id, mengunduh laporan riset dan statistik seputar teknologi secara cuma-cuma, dan mengikuti berita startup Indonesia dan gadget terbaru.