OPPO Patenkan Desain Smartphone Tekuk
Dulu, telepon seluler dengan desain clamshell sangat diminati oleh konsumen. Apakah hal tersebut akan berulang kembali?
Dimas Galih W. - 9 July 2018
OPPO sepertinya bukan perusahaan smartphone asal Tiongkok yang biasa. Perusahaan yang dikenal sebagai smartphone khusus untuk swafoto ini ternyata memiliki banyak sekali terobosan desain.
Dulu, OPPO Find 7 dikenal dengan kamera berotasinya. Selain itu, OPPO juga yang pertama kali menempatkan touchpad pada bagian belakang, sehingga sampai saat ini banyak smartphone menempatkan sensor sidik jari di bagian belakangnya.
Tidak berhenti sampai disitu, OPPO juga telah mengeluarkan desain baru kamera dengan motor mekanis. Kamera pada Oppo Find X akan muncul pada saat dibutuhkan oleh sang pengguna.
OPPO tidak berhenti sampai di situ saja. Saat ini, OPPO telah mendaftarkan paten untuk "foldable smartphone" pada WIPO (World Intellectual Property Organisation) pada tanggal 22 Maret 2018 dengan nama "Rotation Mechanism and Foldable Mobile Terminal" dan "Hinge assembly, rotation mechanism and foldable mobile terminal".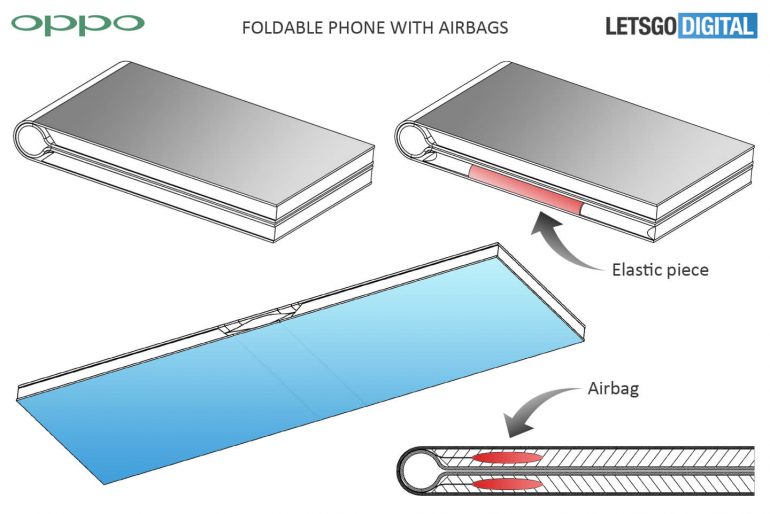 Sebulan kemudian, paten ini diterbitkan pada tanggal 6 April 2018. Hal tersebut dikarenakan OPPO meminta kepada WIPO untuk dapat dipublikasikan dengan cepat.
Hal yang unik ada pada desain tekuk yang dimiliki oleh OPPO. Beberapa vendor smartphone membuat desain tekuk tersebut dengan layar menghadap ke dalam. Akan tetapi, OPPO membuat tekukannya keluar, sehingga nantinya akan terbentuk seperti smartphone dengan layar di depan dan belakang.
Selanjutnya, OPPO juga memiliki desain dimana sebuah perangkat memiliki tiga layar yang dapat dilipat menjadi satu. Layar utamanya memiliki semua modul sensor yang ada, seperti kamera dan speaker.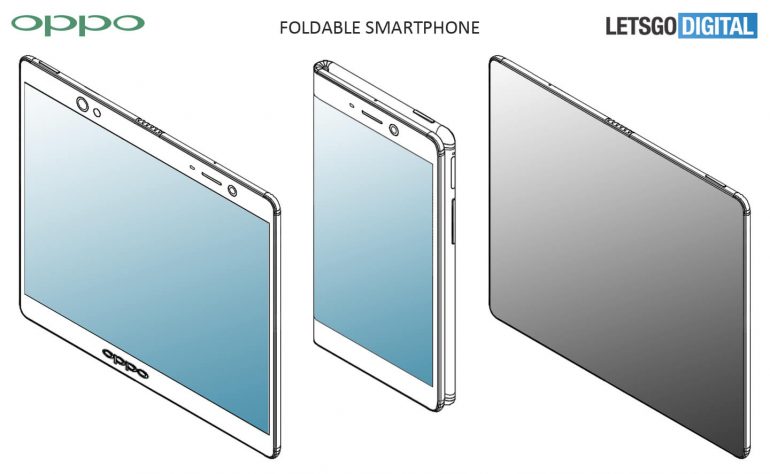 OPPO juga memiliki sebuah desain yang unik dimana terdapat sebuah perangkat akan diberikan airbag. Hal ini akan membuat layar pada perangkat menjadi lebih tahan lama saat dilipat. OPPO juga memberikan pilihan lain dengan memberikan sebuah lapisan yang elastis pada sisi smartphone sehingga layar tidak akan cepat rusak.
Selanjutnya adalah sebuah perangkat dengan layar yang memiliki dimensi lebih lebar dari smartphone-nya. Layar tersebut nantinya dapat dilipat agar menjadi lebih ringkas.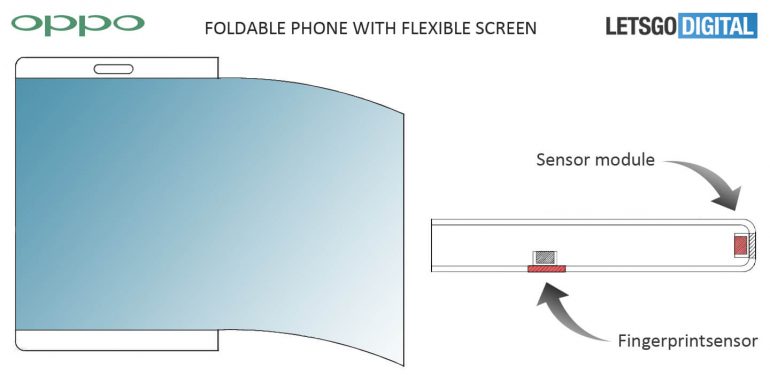 Semua ini mungkin baru sebagian saja dari desain yang dikeluarkan oleh OPPO. Kita lihat saja, terobosan apa lagi yang akan diberikan oleh perusahaan asal Tiongkok ini untuk para konsumennya di masa depan.
Sumber dan Gambar: Let's Go Digital. Header: Ilustrasi kamera OPPO.