OVO Tegaskan Kemitraan dengan Bank Mandiri, Grab, Alfamart, dan MOKA
Fokus meningkatkan jumlah pengguna aktif, tengah menyiapkan skema peer-to-peer
Layanan digital wallet Lippo Group OVO hari ini mengumumkan kemitraan strategis dengan empat brand ternama di Indonesia. Mereka adalah Bank Mandiri, Grab, MOKA dan Alfamart. Dalam sambutannya Presiden Direktur OVO Adrian Suherman mengungkapkan kerja sama strategis ini diharapkan bisa menambah jumlah pengguna aktif OVO baru yang datang dari mitra terkait. Selain itu OVO juga ingin menjadi open platform yang bisa digunakan semua orang.
"Kemitraan cross acceptance platform yang terjalin dengan Bank Mandiri memungkinkan pengguna untuk menikmati fitur dari masing-masing platform. OVO juga memberikan kemudahan untuk transaksi cash-in di semua gerai Alfamart."
Sementara itu, OVO juga berharap merangkul mitra MOKA yang sudah tersebar di 200 kota. Sebagai layanan point-of-sale, MOKA digunakan berbagai pelaku UKM, mulai dari food truck hingga toko pakaian.
Menambah jumlah mitra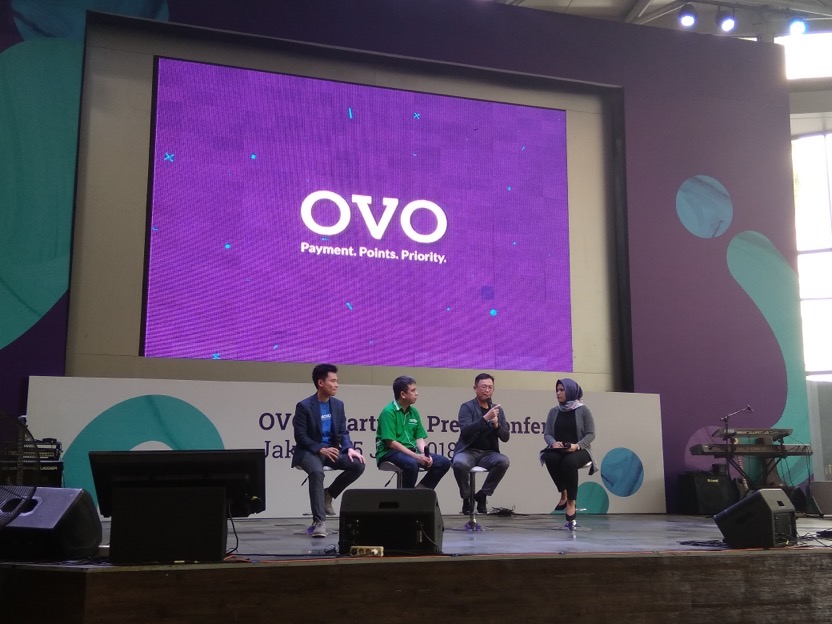 Dalam waktu satu tahun sejak diluncurkan, OVO mengklaim telah memiliki sekitar 5-10 juta pengguna aktif. Perangkat OVO tersedia di 350 gerai di 212 kota. Meskipun masih didominasi pengguna Jakarta, namun saat ini jumlah pengguna dari Medan, Palembang, dan Surabaya mulai menyusul jumlahnya. Penambahan jumlah mitra akan menjadi fokus OVO sepanjang tahun 2018.
"Yang menjadi menarik adalah salah satu mall terbesar di Surabaya, yaitu Tunjungan Plaza, tercatat merupakan jumlah merchant terbanyak OVO," kata Adrian.
Skema P2P dan QR Code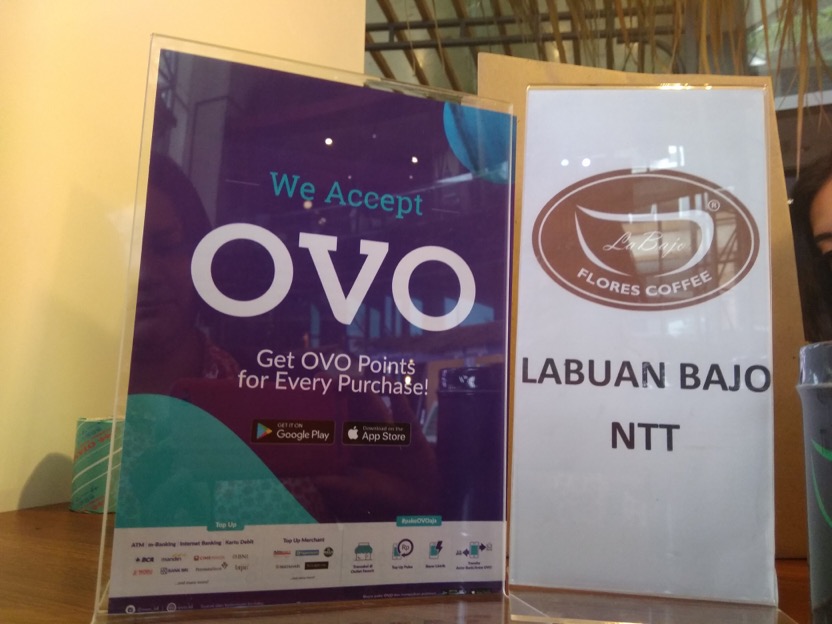 Salah satu rencana yang saat ini tengah dikembangkan OVO adalah skema peer-to-peer (P2P) dalam aplikasi. Disinggung seperti apa penerapannya nanti, Adrian menegaskan saat ini masih dalam tahap pengembangan dan jika sudah final akan diluncurkan pada Q4 2018.
"Tentunya kita akan menunggu keputusan Bank Indonesia soal lisensi tersebut. Jika sudah dapat lampu hijau akan kita luncurkan segera," kata Adrian.
Penggunaan P2P akan menambah skema teknologi yang diterapkan OVO. Saat ini pihaknya gencar menerapkan penggunaan QR code sebagai cara pembayaran.
PT Visionet Internasional, pemegang brand aplikasi OVO, resmi mendapatkan izin Bank Indonesia (BI) sebagai penyelenggara uang elektronik (e-money) pertengahan tahun lalu.
Grab dan OVO
Managing Director Grab Indonesia Ridzki Kramadibrata menyebutkan kerja sama strategis yang terjalin memungkinkan pengguna OVO melakukan top up saldo langsung melalui mitra pengemudi Grab yang sudah diperkenalkan awal Juli lalu.
Ridzki menegaskan GrabPay adalah nama kanal pembayaran. Pembayarannya sendiri bisa menggunakan uang tunai, kartu kredit, Mandiri E-Cash, dan OVO.
OVO sendiri baru saja mengangkat Jason Thompson sebagai CEO OVO. Jason sebelumnya adalah Head of GrabPay.
"Bukan hanya dengan OVO. Ada kemungkinan ke depannya kami akan menambah jumlah mitra untuk pilihan pembayaran di Grab," kata Ridzki.
Application Information Will Show Up Here
Are you sure to continue this transaction?
processing your transaction....