Panasonic Lumix CM1, Kamera 'Connected' Canggih Dilengkapi Kemampuan Smartphone?
Smartphone dengan kemampuan kamera canggih bukan lagi merupakan terobosan revolusioner. Masing-masing produsen telah menganggap performa kamera sebagai nilai jual tersendiri. Tapi apa pendapat Anda jika sebuah gadget dirancang sebagai kamera sejati terlebih dulu, baru dilengkapi kemampuan telefoni layaknya smartphone?
Itulah konsep yang dipegang oleh Panasonic dalam produk terbaru mereka, Lumix CM1. Lumix adalah brand kamera digital Panasonic, dengan produk meliputi model point-and-shoot (pocket) hingga DSLR. Mengusung nama Lumix, Panasonic mencoba menekankan bahwa CM1 ialah kamera 'terkoneksi' dengan tambahan fitur komunikasi - bukan sebaliknya.
Lumix CM1 adalah upaya terbaru Panasonic dalam mempenetrasi pasar. Sebelumnya Panasonic pernah memperkenalkan handset Eluga ber-platform Android beberapa tahun lalu, namun penjualannya di wilayah global ternyata sangat buruk dan mereka menghentikan pengembangannya. Kali ini, Panasonic memutuskan untuk kembali fokus pada bidang kemahiran mereka.
Info menarik: Galaxy K Zoom, Inkarnasi Selanjutnya Perpaduan Smartphone dan Kamera dari Samsung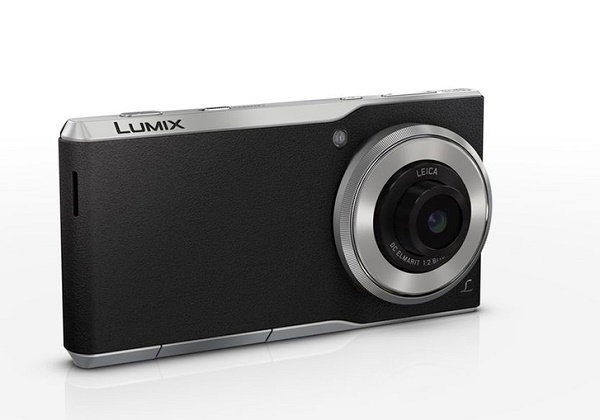 Panasonic membenamkan sensor berukuran satu-inci beresolusi 20-megapixel ke dalam Lumix CM1. Dengan begitu, ia membuat sensor imaging pada kamera smartphone paling canggih sekalipun terlihat kecil. Kamera connected ini menggunakan lensa fixed Leica DC Elmarit f/2.8 28 milimeter, dibekali tombol shutter mekanik dan ring kontrol manual, menegaskan maksud para penciptanya.
Walau bagian lensa menonjol dari body, CM1 tak mempunyai lensa zoom. Penyesuaian hanya bisa dilakukan sejauh untuk setting fokus. Tapi Lumix CM1 dapat merekam video 4K berkat sensor MOS 'raksasa' di dalam.
Dari luar, CM1 tampak serasi dengan model kamera Lumix lain. Ia memiliki (sejauh yang saya lihat) body brushed aluminium dipadu lapisan kulit bertekstur di bagian punggung. Kamera tersebut memiliki bobot 204 gram dan ketebalan 21 milimeter: cukup besar jika dilihat sebagai smartphone, tapi tampak ramping sebagai sebuah kamera. Menariknya, di bagian depan Anda disajikan penampilan yang sangat familiar.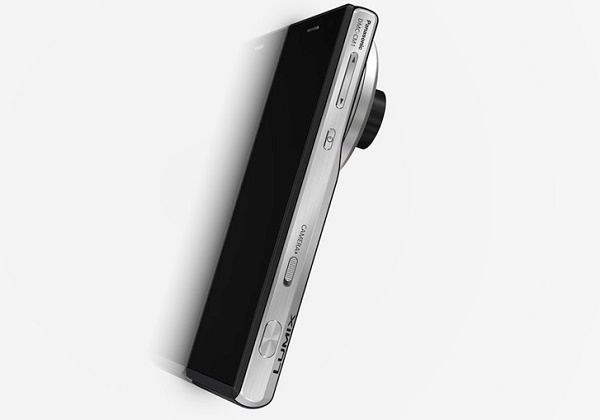 Info menarik: Ricoh Perkenalkan WG-M1, Kamera 'Rugged' Berdesain Unik Untuk Para Petualang
Berjalan di platform Android 4.4 KitKat, Lumix CM1 ditenagai system-on-chip Qualcomm Snapdragon 801 berprosesor quad-core 2,3GHz, memori RAM sebesar 2GB dan penyimpanan internal 16GB. Untuk mengekspansinya, Anda hanya perlu menyisipkan micro SD ke slot yang telah disiapkan, mendukung hingga 128GB. Unit tersebut memanfaatkan baterai 2600mAh - cukup untuk dipakai memotret seharian, tapi apakah cukup jika kita juga memakainya sebagai smartphone?
Panasonic Lumix CM1 ditujukan untuk mengisi lini yang sama seperti Samsung K Zoom sebagai hybrid antara kamera pocket dengan smartphone. Jika kemampuannya benar seperti janji Panasonic, CM1 bisa menjadi alternatif lebih baik dari Nokia Lumia 1020.
Rencananya produk ini akan tersedia pada bulan November di beberapa negara terbatas, seperti Perancis dan Jerman. Harganya pun tidak murah, Lumix CM1 dibanderol € 900 atau sekitar US$ 1160. Anda bisa lihat spesifikasi lengkapnya di bawah.
Sensor CMOS 20MP 1-inci
Aperture F2.8 
Focal length 28mm
ISO 100-25,600
4K-video
Raw capture
Kamera depan 1.1MP
Layar 4.7-inci 1080p
Android 4.4
Qualcomm Snapdragon S801 quad-core processor
2GB RAM
16GB built-in memory
Micro SD card hingga 128GB
Baterai 2600mAh
Sumber: The Verge. Gambar: Pocket-Lint.com.
Are you sure to continue this transaction?
processing your transaction....