Panasonic Lumix GF7, Penerus Kamera Mirrorless GF6 Berilmu Selfie
Glenn Kaonang - 21 January 2015
Selang beberapa hari setelah Fujifilm merilis kamera mirrorless bertema selfie, kini giliran Panasonic yang melakukan hal serupa. Bukan karena keduanya berasal dari Jepang – mayoritas produsen kamera lain juga berasal dari Jepang (Canon, Nikon, Sony, Olympus, Ricoh) – tetapi karena tren selfie begitu fenomenal.
Resep yang dipilih pun sama, yakni layar LCD yang dapat diputar hingga 180º ke depan, namun Panasonic juga menambahkan trik pintar lain guna meningkatkan ilmu selfie GF7: tombol shutter ekstra di sebelah kiri atas bodi.
Tombol shutter ini dikemas dalam wujud tombol Fn1 (function), yang artinya Anda dapat melakukan kustomisasi terhadapnya. Sebagai contoh, saat layarnya Anda putar ke depan dan wajah Anda siap dipotret, Anda bisa menekan tombol Fn1 yang berfungsi sebagai tombol shutter ini menggunakan tangan kanan.
Info menarik: Fujifilm Luncurkan X-A2, Kamera Mirrorless Khusus Selfie Pertamanya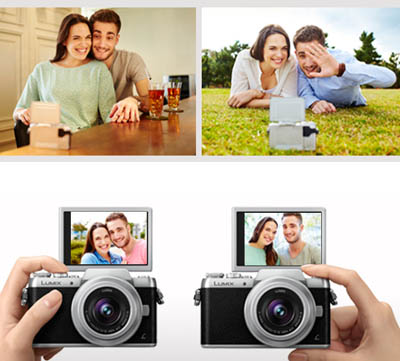 Ilmu selfie GF7 tidak berhenti sampai di situ saja. Ada dua mode yang cukup menarik: Buddy Shutter dan Face Shutter. Keduanya dirancang untuk memudahkan kegiatan ber-selfie ria penggunanya.
Mode Buddy Shutter akan aktif dengan sendirinya saat kamera mendeteksi ada dua wajah yang saling berdekatan sedang menghadap ke kamera. Di sisi lain, mode Face Shutter akan aktif saat Anda melambaikan tangan di depan wajah Anda yang sedang menghadap ke kamera.
Seperti halnya smartphone terkini, sejumlah filter juga dihadirkan guna mempercantik wajah penggunanya. Kemudian hadir pula lensa kit 12–32 mm f/3.5-5.6 dengan jangkauan yang cukup wide sehingga selfie berkelompok juga mungkin dilakukan.
Info menarik:Drone Modular dan Canggih X8+ Dapat Membopong Kamera Mirrorless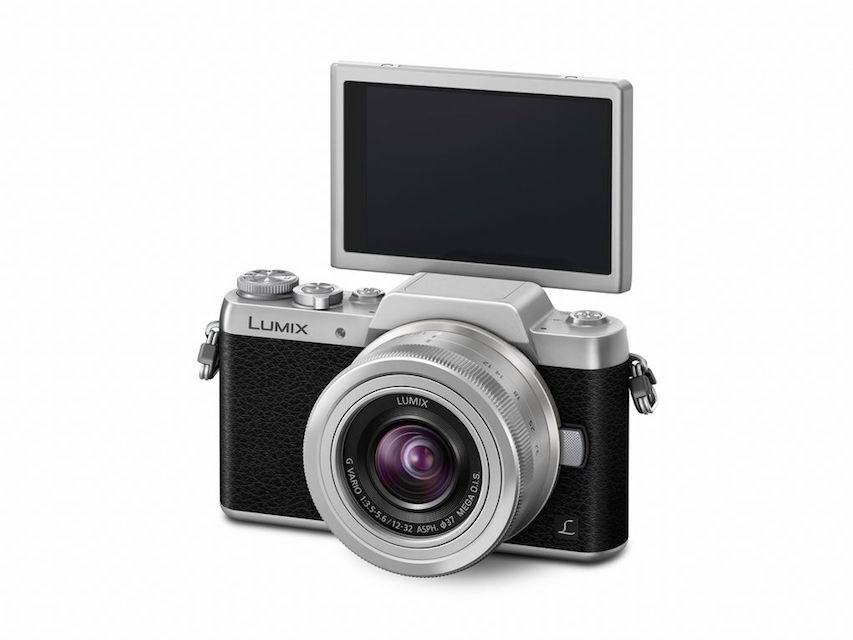 Terlepas dari ilmu-ilmu selfie-nya, Panasonic Lumix GF7 merupakan penerus dari Lumix GF6. Pun begitu, desainnya kini jauh lebih menarik – wujudnya lebih mirip Lumix GM5 ketimbang GF6. Layar selfie 3 incinya memiliki resolusi 1,04 juta dot (720x480 pixel) dan dilengkapi dengan panel sentuh.
Lebih lanjut, sensor gambar yang digunakan adalah sensor Micro-Four Thirds beresolusi 16 megapixel – sama persis dengan milik salah satu varian kamera mirrorless unggulan Panasonic, GX7. Sensor ini juga dapat digunakan untuk merekam video 1080p dengan kecepatan 60 frame per detik.
Konsep selfie sendiri 'mewajibkan' pelaksananya untuk membagikan hasil fotonya ke jejaring sosial. Panasonic Lumix GF7 telah dilengkapi chip Wi-Fi untuk dapat berkomunikasi dengan perangkat mobile. Namun demi lebih mempermudah lagi, GF7 memungkinkan penggunanya untuk menyambungkan smartphone atau tablet-nya tanpa perlu memasukkan password.
Panasonic akan segera memasarkan Lumix GF7 mulai bulan Maret tahun ini seharga $599, atau sekitar Rp 7,5 juta. Selagi menunggu, silakan mengira-ngira produsen kamera mana lagi yang juga akan merilis kamera mirrorless bertema selfie.
Sumber: Panasonic UK via The Verge.
Are you sure to continue this transaction?
processing your transaction....