Partipost Arrives in Indonesia to Accommodate Marketing Influencer's Demand
Recently secured Series A investment led by SPH Ventures
Partipost expands its business to the Indonesian market with a digital platform for influencers. The platform is to bridge popular influencers with brands who want to launch marketing activities and take advantage of their services. Partipost is actually a Singapore based startup running a regional expansion.
Partipost's COO Benyamin Ramli told DailySocial, the company was founded by two colleagues, Jonathan Eg (CEO) and Tony Jen (CFO); they intend to accommodate brands with influencers to encourage 'word of mouth marketing'.
"First, we saw that the usual advertising is getting less effective. People have a mindset to avoid ads at all cost, they even use adblock, skip YouTube ads, also existing billboards and advertising is no longer gaining trust. After some surveys and research, we found that they prefer the recommendations of trusted influencers," Benjamin mentioned.
Based on the Influencer Marketing Hub report, influencer marketing is projected to grow to US$ 9.7 billion by 2020. Digital consumer activity using social media has increased rapidly in the last two years, as brands and governments direct almost all of their marketing activities online to target millennials and the rising digital consumers.
To date, Partipost has 200 thousand users in Indonesia. the company has also worked with 400 brands. The company has placed local teams to accelerate business growth.
Similar platforms already exist in Indonesia, including Casting Asia, Narrators, and Influencer Agencies.
"Our monetization strategy is to take commission (service fees) from the results of brand payments to influencers who have participated in our campaign," Benyamin said.
Series A Investment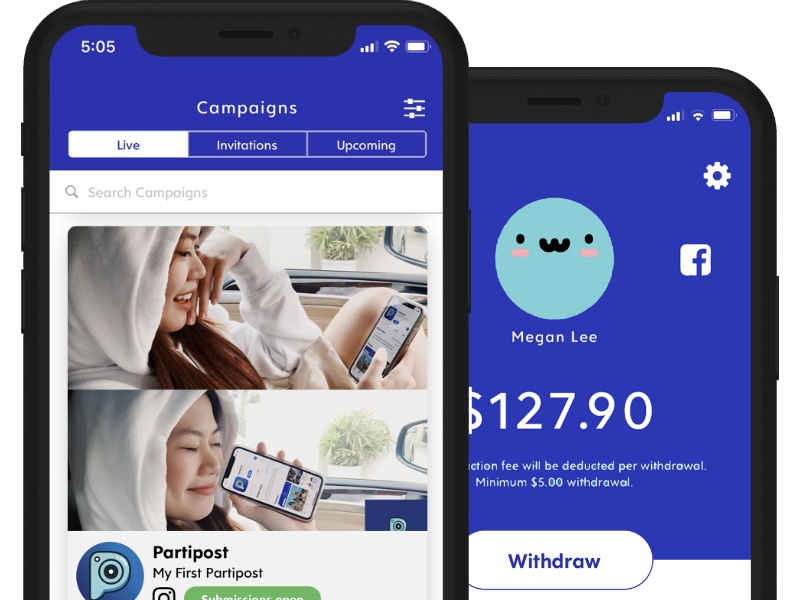 This month, Partipost has secured a series A funding worth of US$ 3.5 million, led by SPH Ventures with participation from Quest Ventures and other investors. Furthermore, the company will utilize these fresh funds to develop technology, improve the quality of user experience.
They are targeting to increase brand trust in crowd marketing in the rest of 2020. It is after seeing a lot of potential of crowd marketing to help businesses, the company will also improve services to brands and users. In 2021 Partipost is targeting to gain one million users.
"In addition to strengthening our current operational countries, we will also use this fund to expand our market to other countries, such as Vietnam, the Philippines and Malaysia," Benyamin said.
–Original article is in Indonesian, translated by Kristin Siagian
Are you sure to continue this transaction?
processing your transaction....