Paxel Introduces PaxelMarket to Support Product Marketing for SMEs
Available for business owners in Java, Bali, and Makassar; currently has 1 million users
An application-based logistics startup that features the same day delivery service with flat charge, Paxel, launched a new service as attached in the company's previous plans. The service, named PaxelMarket, was launched to help SMEs and retailers to easily develop and market their businesses.
Paxel's VP Growth, Hita Mahardhika revealed to DailySocial, many SME entrepreneurs are now using Paxel's same-day delivery services because it is considered to improve and speed up their money circulation. Seeing the increasing numbers, Paxel intends to provide more value than just shipping, in addition, to open channels and communities within to develop business.
"With PaxelMarket, SME entrepreneurs can also market products to other cities without expensive shipping charges due to flat charges apply throughout Java, Bali, and Makassar," Mahardika said.
Paxel currently has around 1 million users, while there are more than 50 businesses partners fill up the categories of Charity, Beauty, Food, and Others.
Since this service first launched, Paxel claims to get a positive response from users. Especially in the Food category related to the number of customers who want special food or souvenirs from certain cities. In which case, it was unavailable due to access or time, but it can easily be obtained using PaxelMarket.
Opportunities for SMEs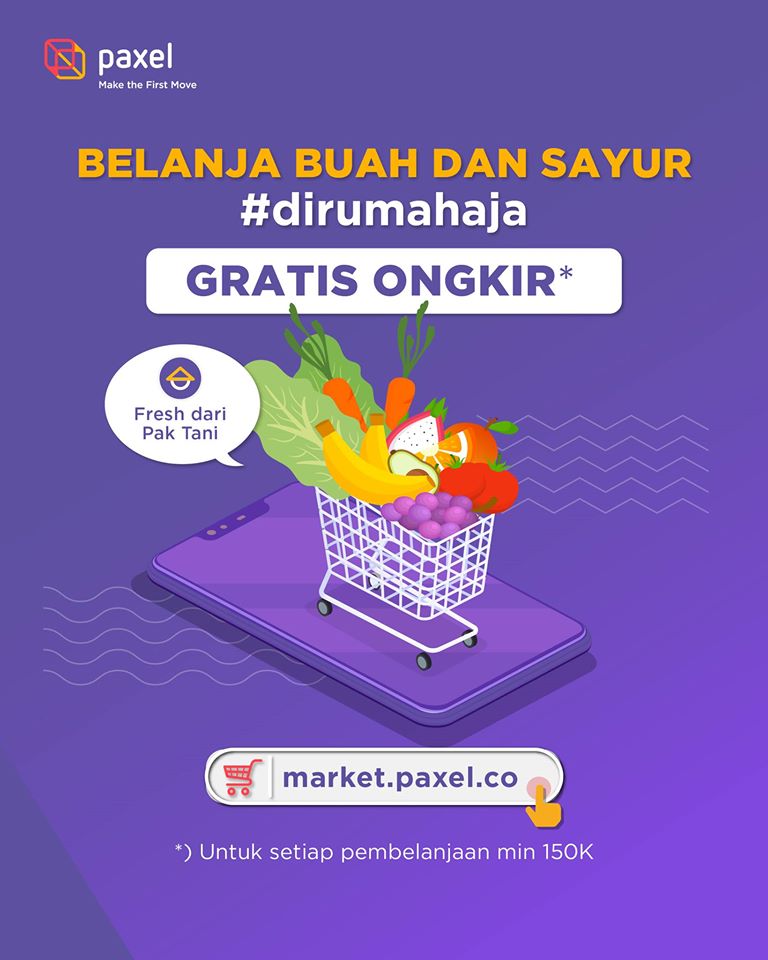 Using the relevant momentum, while the rules of working at home and PSBB still apply, Paxel's latest innovation is very ideal for people in need and SME business owners.
Paxel creates opportunities for SMEs or retailers within the coverage to join PaxelMarket. The term is that as long as the products sold are still in the category of "safe" or non-illegal products, Paxel opens for any kinds of opportunity for them to join.
In terms of mechanism, customers can directly access the site or choose "PaxelMarket" in the application. Then the PaxelMarket team will immediately process all orders, from payment to product delivery.
"In the near future we will focus on integrating PaxelMarket into the Paxel application so that customers will be more comfortable and assisted in making transactions," he said.
– Original article is in Indonesian, translated by Kristin Siagian
Application Information Will Show Up Here
Are you sure to continue this transaction?
processing your transaction....