Organisasi nirlaba Solve Education yang berbasis di Singapura memperkenalkan game edukasi Dawn of Civilization untuk menyasar anak-anak dan remaja Indonesia yang putus sekolah formal. Semangat dari game ini adalah membuat mereka lebih menyukai proses belajar dan bisa menjembatani mereka menuju jenjang pekerjaan yang lebih baik.
Solve Education merupakan perusahaan nirlaba yang berkomitmen penuh membangun aplikasi game tanpa monetisasi sama sekali. Perusahaan ini sudah berdiri sejak Desember 2015 di Singapura dan memiliki kantor di Bandung. Mereka baru meluncurkan game edukasi pertama Dawn of Civilization pada Agustus 2017.
Inti model bisnis Solve Education terbagi menjadi dua lini, yakni B2B dan B2C. Pendapatan inti perusahaan ditopang dari lini B2B, dengan perputaran keuntungan yang diarahkan langsung untuk pengembangan B2C.
Mereka juga didukung sumber pendapatan lainnya dari grants, filantropis, dan sebagainya. Lini B2C jadi komitmen perusahaan untuk membuka akses sebesar-besarnya peningkatan kualitas hidup lewat game edukasi.
"Game itu secara psikologis punya sifat yang adiktif. Bila bisa diarahkan untuk hal-hal berbau positif, pemanfaatan game itu bisa sangat luas. Lewat game Dawn of Civilization, setidaknya kami ingin buat anak-anak jadi haus untuk belajar sebagai awal mulanya," terang Program Manager Solve Education Talitha Amalia kepada DailySocial.
Solve Education itu sendiri memerlukan waktu selama setahun untuk riset sebelum meluncurkan Dawn of Civilization dan dibangun secara in-house termasuk untuk engine-nya. Tim-nya terdiri atas 14 orang, dengan rincian delapan diantaranya adalah engineer dan sisanya desainer dari berbagai latar belakang.
Talitha dan tim tidak hanya lakukan riset di Indonesia, tapi juga di Filipina dan Myanmar. Game juga dibantu oleh 100 anak penggemar dari golongan ekonomi sosial ke bawah di Indonesia bersama-sama tim Solve Education. Anak-anak tersebut terlibat dalam hal penamaan tokoh, bentuk tokoh, alur cerita, dan lainnya.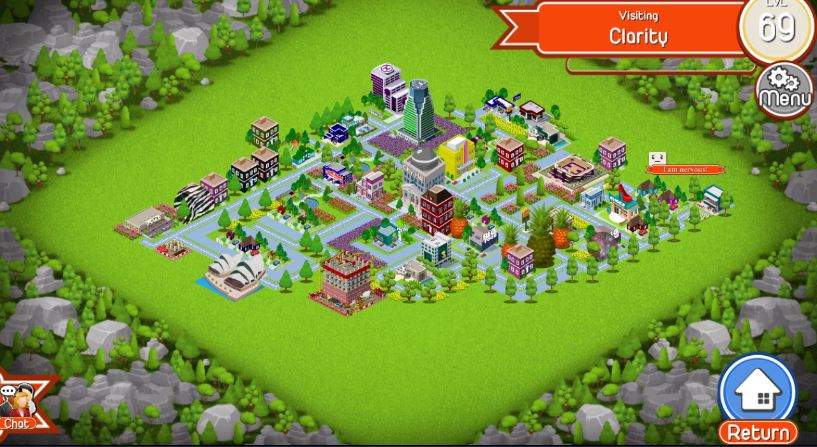 Dawn of Civilization adalah game strategi yang mengajak pemainnya bangun kota dan berhubungan dengan para pemimpin di kota tetangga. Pemain bebas melakukan modifikasi untuk membuat kota yang sederhana, dengan bangun sekolah, pusat kegiatan, dan bangunan unik lainnya yang bisa dibuat apabila level pemain sudah meningkat.
Agar level naik, pemain harus mengumpulkan poin yang didapat dari berbagai mini games berisi tantangan Bahasa Inggris, Matematika, dan ilmu pelajaran lainnya. Ini dimaksudkan agar pemain bisa bermain sekaligus belajar dengan cara yang menyenangkan tapi juga menantang kecerdasan.
Game ini menyasar pengguna anak-anak dan remaja putus sekolah dengan rentang usia antara 13 sampai 30 tahun. Setiap kesulitan dalam game berbeda antar pemain, sebab ada tes singkat berupa game muncul untuk mengukur kemampuan awal.
Dawn of Civilization juga dirancang agar bisa dimainkan di dalam peranti Android dengan skala middle to low, ramah kapasitas, dan bisa dimainkan dalam kondisi tanpa internet. Nanti ketika smartphone mereka terhubung dengan internet, tim Solve Education baru mengumpulkan data untuk dipelajari hasil akhirnya.
"Ketika smartphone ter-sync dengan wifi, kami mengukur soft skill, grade-nya, tingkat disiplin, saat bermain game itu seperti apa. Itu hasilnya akan muncul dalam riset akhir tahun yang akan kami umumkan nanti."
Rencana pengembangan lebih lanjut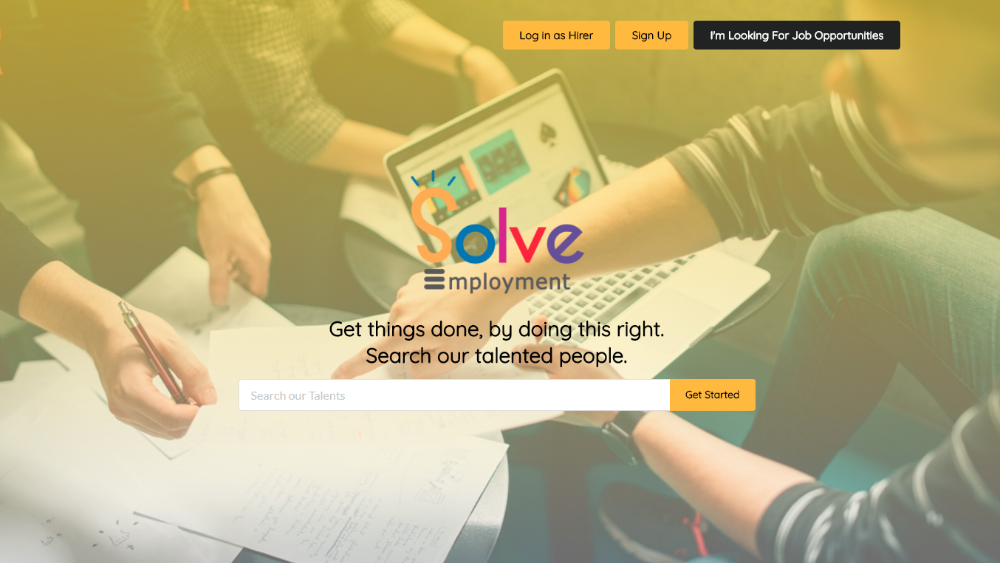 Talitha menerangkan tahun depan pihaknya akan menyediakan mini job portal yang diperuntukkan untuk pemain yang berhasil menyelesaikan misi tertentu dalam game Dawn of Civilization. Langkah ini dimaksudkan sebagai insentif agar pemain yang sudah menguasai kemampuan tertentu untuk mengimplementasikannya ke dunia nyata. Tim telah bekerja sama dengan portal pekerjaan untuk menyediakan supply-nya.
Proses kerjanya, ketika pemain berhasil menyelesaikan suatu tantangan dalam game nanti akan ada notifikasi yang memberi tahu bahwa ada link yang perlu dikunjungi dan berisi pekerjaan yang bisa dipilih pemain.
Pekerjaan freelance yang dihadirkan Solve Education beririsan dengan dunia pendidikan, misalnya berkaitan dengan kemampuan yang dikuasai pemain setelah bermain Dawn of Civilization. Ambil contohnya penerjemah konten dari Bahasa Indonesia ke Bahasa Inggris atau sebaliknya.
"Pemain akan diajak bekerja freelance secara online, tanpa harus bertemu tatap muka dengan perusahaan. Atau bisa saja bertemu langsung bila lokasi keduanya sama."
Dengan adanya pekerjaan freelance ini, diharapkan bisa menjadi jembatan awal anak-anak Indonesia meningkatkan kehidupannya. Efek domino pun terus berlanjut hingga akhirnya mereka dengan sendirinya sadar untuk pentingnya menempuh jalur pendidikan formal demi meningkatkan ekonominya.
"Selama ini banyak yang bilang edukasi adalah akar permasalahan pendidikan, tapi banyak yang enggak sadar masalah yang dialami anak-anak yang putus sekolah adalah ketika mereka sekolah, mau makan apa kalau enggak cari uang. Makanya kami inisiasi ini, buat mereka perlahan-lahan sadar dengan beri insentif pekerjaan."
Saat ini pengguna Game of Civilization sudah digunakan oleh lebih dari 3 ribu sejak pertama kali keluar di Agustus 2017. Pemasaran produk ini akan diarahkan ke komunitas sosial hingga panti asuhan di seluruh Indonesia. Game ini hanya tersedia untuk pengguna Android.
Application Information Will Show Up Here
DailySocial.id adalah portal berita startup dan inovasi teknologi. Kamu bisa menjadi member komunitas startup dan inovasi DailySocial.id, mengunduh laporan riset dan statistik seputar teknologi secara cuma-cuma, dan mengikuti berita startup Indonesia dan gadget terbaru.