[Pic of The Day] Google Jadi Brand Paling Bernilai di Tahun 2014
wiku - 23 May 2014
Google menjadi merek paling bernilai di tahun 2014 ini. Dengan kenaikan sebesar 40% dari tahun 2013, Google mengalahkan Apple.
Nilai merek Google adalah $158.84 miliar sedangkan di posisi kedua ada Apple dengan $147.88 miliar. Pergeseran posisi ini adalah kali pertama dimana sebelumnya selama 3 tahun berturut-turut Apple adalah pemilik tahta untuk most valuable brand.
Ingin tau daftar 10 brand yang paling bernilai? Berikut infografisnya.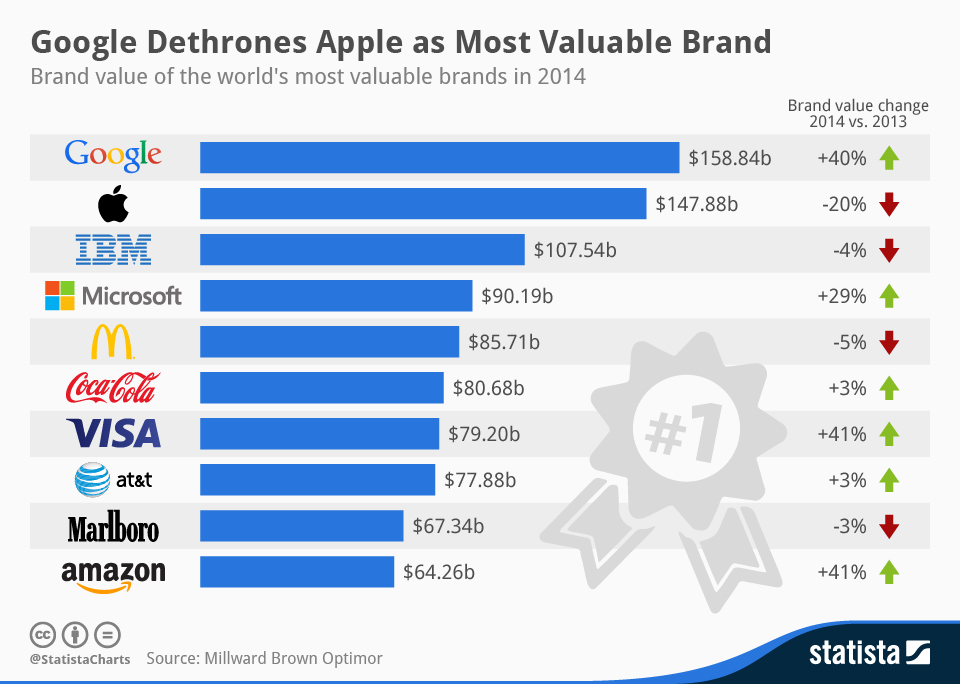 Sumber: Statista dan Imago. Gambar header: Celebrate via Shutterstock. Klik gambar infografis untuk memperbesar.
—
Kolom Pic of the Day (PoD) adalah kolom yang menghadirkan gambar pilihan yang dikutip dari situs Imago. Gambar berupa tabel, infografis atau yang lainnya ini akan berkisar seputar dunia digital. Diharapkan pilihan informasi ini bisa memberi manfaat, ide atau informasi berguna bagi pembaca TRL.
Thank you for Reading DailySocial.id
Starting at less than Rp 5.000/Day. You get unlimited access to DailySocial.id