Polestar Terus Sempurnakan Sistem Infotainment Berbasis Android pada Mobil Elektriknya
Target mereka selanjutnya adalah memberikan pengalaman yang lebih terpersonalisasi sekaligus sistem yang lebih proaktif
Glenn Kaonang - 19 February 2020
Diumumkan setahun lalu, Polestar 2 terdengar menarik bukan hanya karena ia berpotensi menjadi salah satu pesaing terkuat Tesla Model 3, melainkan juga karena ia merupakan mobil pertama yang mengemas Android Automotive OS; evolusi Android Auto yang sudah terintegrasi langsung pada sistem infotainment bawaan mobil.
Dalam pengembangannya, Polestar bekerja sama langsung dengan Google. Google yang merancang semua fungsionalitas Android Automotive OS, kemudian Polestar yang memoles user interface-nya hingga tampak minimalis dan senada dengan nuansa kabin Polestar 2 itu sendiri. Menariknya, kolaborasi ini tidak terhenti begitu saja pasca peluncuran Polestar 2.
Baru-baru ini, Polestar membeberkan rencananya untuk semakin menyempurnakan sistem infotainment milik mobil elektrik perdananya tersebut. Android Automotive OS memang sudah jauh lebih canggih ketimbang mayoritas sistem infotainment lain, akan tetapi Polestar yakin sistem ini masih bisa disempurnakan lagi lewat aspek personalisasi yang lebih komprehensif.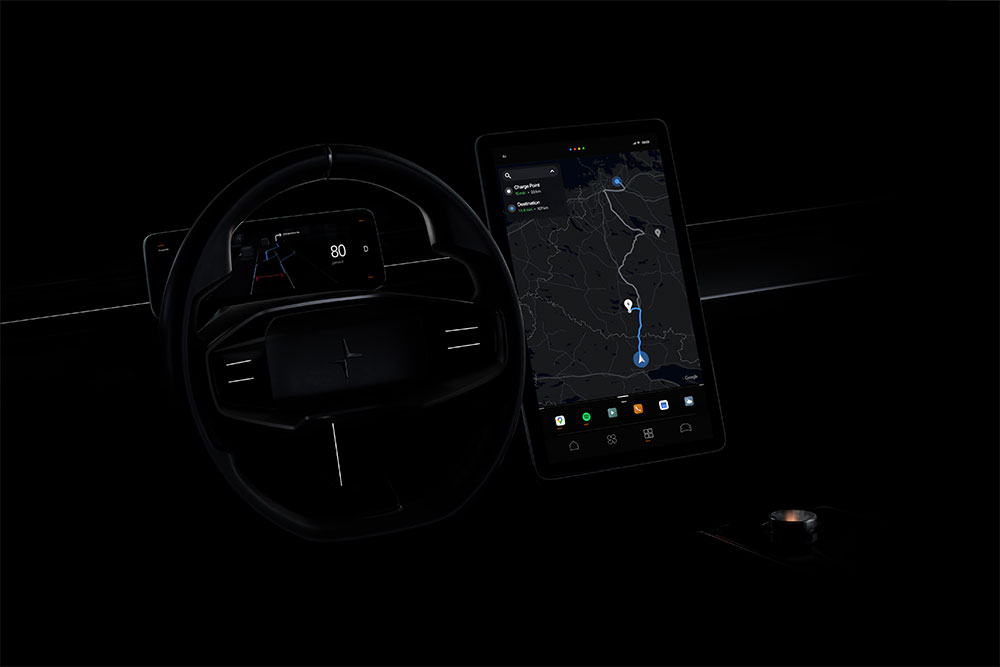 Sekadar mengingatkan, Polestar 2 menerapkan teknologi digital key sebagai standar; yang menjadi kunci mobil adalah smartphone masing-masing pemilik mobil. Kunci digital ini krusial dalam aspek personalisasi, memungkinkan Polestar 2 untuk mendeteksi pengemudi yang berbeda (yang sudah diverifikasi oleh pemilik mobilnya tentu saja), lalu menyesuaikan posisi jok, spion, suhu kabin dan pengaturan sistem hiburan berdasarkan preferensi masing-masing pengemudi.
Ke depannya, selain mengevaluasi preferensi, sistem juga akan melihat aplikasi-aplikasi yang terakhir digunakan sebagai salah satu faktor. Kalau pengemudi mengizinkan, sistem dapat menampilkan informasi-informasi yang relevan dan kontekstual secara proaktif.
Saat mobil sedang diparkir di titik charging misalnya, sistem bakal menampilkan sejumlah aplikasi streaming video sehingga pengemudi tidak bosan menunggu selagi baterai mobilnya diisi ulang. Ya, Polestar dan Google memang bukan yang pertama menerapkannya, sebelum ini Tesla juga sudah menghadirkan fitur serupa.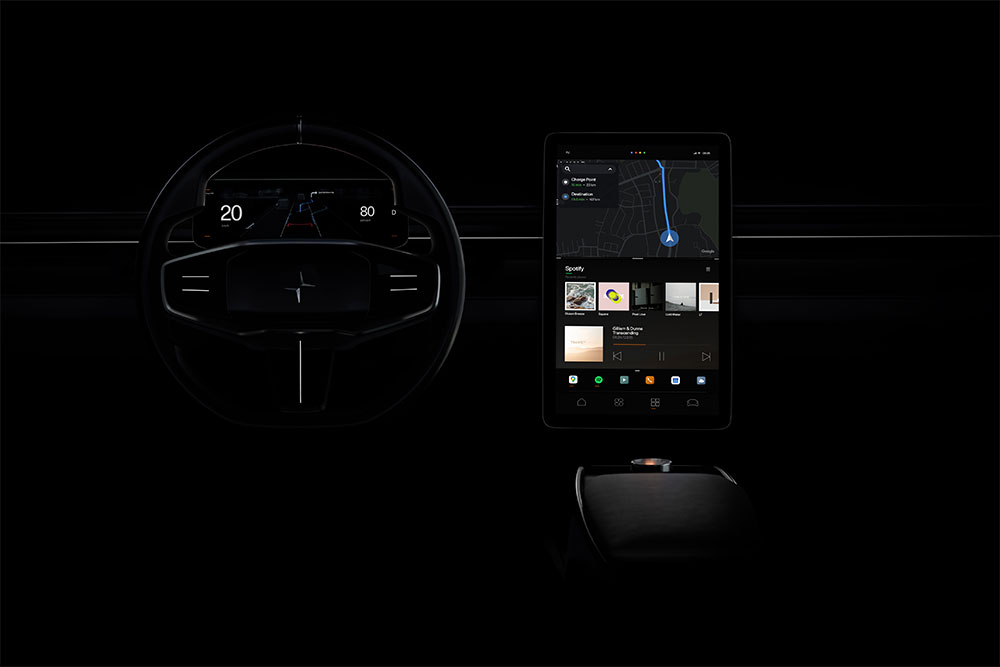 Sifat proaktif ini turut didukung oleh pembaruan pada Google Assistant. Polestar bilang bahwa ke depannya Assistant bakal bisa diajak bercakap-cakap secara lebih alami sehingga tidak menimbulkan kesan bahwa pengemudi hanya sebatas melontarkan instruksi demi instruksi.
Terakhir dan yang tidak kalah menarik adalah penerapan sistem eye-tracking di dashboard. Jadi saat pengemudi terdeteksi lebih banyak melihat layar ketimbang jalanan, sistem akan langsung memberikan peringatan. Eye-tracking juga berpengaruh pada bagaimana informasi ditampilkan di layar; kalau pengemudi sedang fokus ke jalanan, layarnya akan meredup dengan sendirinya.
Lebih jelasnya, Polestar berencana mendemonstrasikan penyempurnaan sistem infotainment milik Polestar 2 ini melalui live stream di YouTube pada tanggal 25 Februari mendatang.
Sumber: Car and Driver dan Polestar.
Are you sure to continue this transaction?
processing your transaction....