PrivyID Supports Local Banking, Providing Online Credit Card Service
Already proceed more than 50 thousand submission over a year
Yenny Yusra - 21 August 2020
The digital signature platform developer startup PrivyID forms a strategic partnership with Bank Mandiri, BRI, BNI, BNI Syariah, Bank CIMB Niaga, and Bank Mega. This strategic collaboration has resulted in a process to facilitate customers to apply for credit cards online using a digital signature. The company claims to have assisted more than 50 thousand customers within one year.
PrivyID's CEO, Marshall Pribadi told DailySocial that his team understands that credit card issuers need a solution to help them grow customers while simultaneously increasing the volume of credit card transactions with more efficient way.
"Well, the digital signature solution that PrivyID provides makes the credit card application process faster, more convenient, and safer. It's faster because filling out forms is just a merely typing, more convenient because it can be done from anywhere and anytime, and safer because customer registration data is directly connected to the bank, without going through a third party," Marshall said.
PrivyID has been registered as a Financial Technology Supporting Operator at Bank Indonesia since 2018. The regulatory sandbox program is designed to provide limited trial opportunities, evaluation, and monitoring various product innovations, services, technology, and business models of financial technology (fintech) companies. selected. Fintech organizers who passed the trial space program were considered to have products or services that were both feasible and safe for use by the wider community.
Contactless approach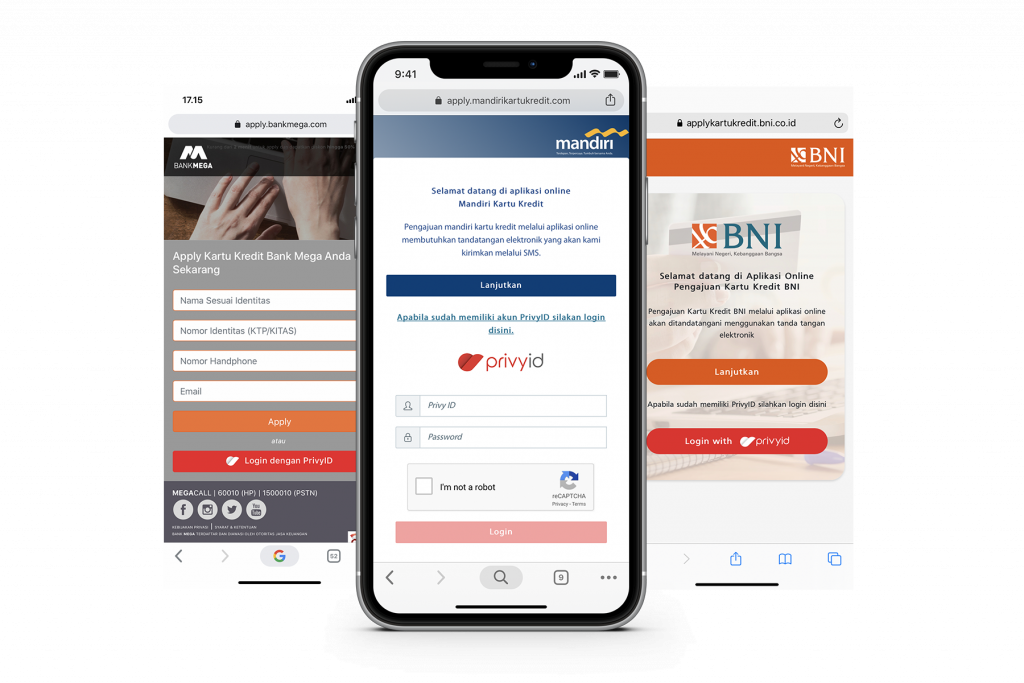 Aside from safety, in terms of health protocols, the implementation of digital signatures in the online credit card application process has also resulted in a very high level of satisfaction among customers. Customers who want to use this service can directly access PrivyID, after filling in the form the customer can embed a digital signature on the platform. After the credit card issuer performs the underwriting process, the customer will be informed whether it has been approved or rejected.
"With digital signatures in the online application process, customers do not need to meet face to face or go to public places such as shopping centers to make credit cards. Digital signatures are the right contactless solution for financial service providers," Marshall added.
Was founded in 2016, PrivyID has been trusted by more than 6 million users and 500 companies in Indonesia. PrivyID digital identity and signature services have also been used by other well-known companies such as Telkom, XL, Indosat, Unilever Indonesia, BCA Finance, Gramedia, Akulaku, and Kredivo.
– Original article is in Indonesian, translated by Kristin Siagian
Are you sure to continue this transaction?
processing your transaction....