Prixa Expands Digital Health Service, Targeting B2B and B2G
In the insurance sector, Prixa technology has been used by over 2 million policyholders
A startup that provides technology for health industry, Prixa, is targeting more B2B and B2G collaborations in order to achieve its vision to democratize technology in this sector. Currently, the company has partnered up with other industries, such as Alfa Group, DAV, We+, and the latest one os Generali Insurance.
Prixa's Co-founder & CEO, James Roring revealed, the service was build to humanize the digital health service through data and technology. Therefore, the B2B service will continue to be accessible for more people can use kinds of services on Prixa.
It is said in the insurance sector, Prixa has served more than two million policyholders through cooperation with a number of insurance companies. Furthermore, Prixa is claimed to have contributed to increasing partner efficiency by maximizing the integration of the use of the Prixa symptom check system and telecommunications features that can reduce spending by 30% -40% for outpatient claims only.
"To further improve efficiency, meet the needs of partners and users, Prixa is developing additional features for our platform to be able to serve comprehensive health services," he told DailySocial.
Together with Generali Insurance, Prixa is the AI ​​technology partner for Doctor Leo's features in the iClick Gen application. This technology is used by Generali who wants to run the tele-consulting and other tele-health services more efficiently. For example, checking for symptoms and detecting more than 600 types of diseases.
Generali Insurance customers can consult with live chat, voice calls, and video calls for free via smartphone devices. It is hoped that Doctor Leo can reduce the burden of medical staff in detecting early symptoms of a disease, especially related to Covid-19.
"We comply with all government regulations regarding data privacy and the use of personal information. In addition, we regularly undergo penetration testing to identify vulnerabilities that can be exploited in a cyber-attack scenario."
Partnership with the government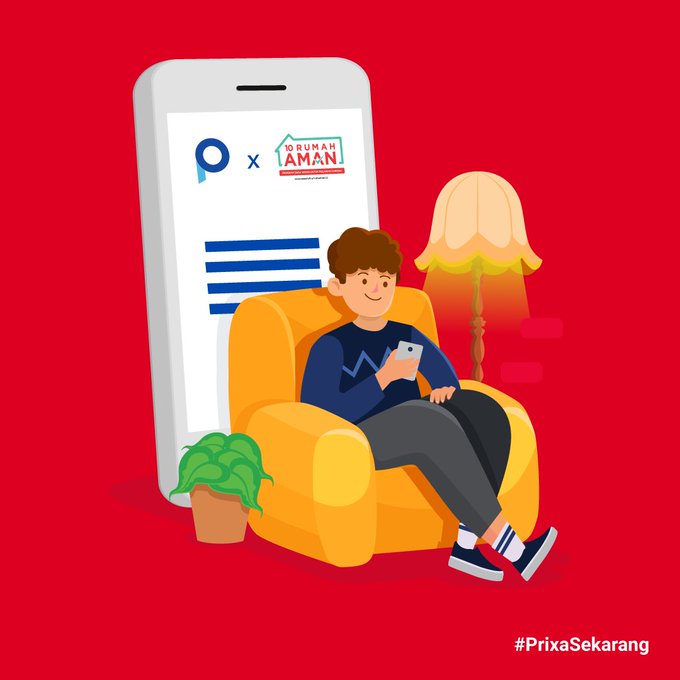 Aside from B2B partners, Prixa also has a B2G partnership with the Government of West Java Province. The company is an asset and one of the early filters for the detection and countermeasures for the Covid-19 pandemic for 50 million local residents.
Further explained, the Prixa system analyzes the answers given by users based on complaints and related questions, as will be asked by doctors. Then, the Prixa system processes these answers and provides the results of possible conditions based on the information submitted.
"Ours is an evidence-based analysis system, where our team of doctors studies the results of research and research publications, utilizes the results, and combines them with guidelines set by WHO and the Ministry of Health to build a comprehensive tool for assessing symptoms and risks."
In order to fasten the expansion plan, James revealed that his team is considering raising new funding at the end of this year. Without further details, Prixa has been supported by strategic partners in the Health and technology sector as its investors.
–Original article is in Indonesian, translated by Kristin Siagian
Are you sure to continue this transaction?
processing your transaction....