Rayakan Days of Play, Sony Singkap PlayStation 4 Edisi Spesial Berwarna Biru
Di momen Days of Play, Sony turut memangkas harga produk-produk PlayStation, di antaranya console, aksesori dan controller, serta game-game first-party.
Yoga Wisesa - 30 May 2018
Sony biasanya mengangkat tema permainan yang mereka anggap istimewa dalam meramu edisi spesial PlayStation 4. Hasil dari upaya tersebut - misalnya PS4 Pro edisi Star Wars Battlefront II atau God of War - memang cukup mengesankan. Tapi tidak semua edisi terbatas PS4 mendapat-kan sambutan positif: banyak gamer setuju bundel Call of Duty: WWII sangat buruk rupa.
Jika kebetulan Anda sedang berburu PlayStation 4 edisi spesial, kreasi baru Sony Interacitve Entertainment ini bisa jadi pertimbangan. Untuk memeriahkan pelaksanaanDays of Play 2018, sang console maker memperkenalkan PlayStation 4 edisi terbatas dengan tubuh berwarna biru. Days of Play sendiri adalah program sale khusus produk PlayStation, berlangsung selama 11 hari dan dimulai pada tanggal 8 Juni 2018.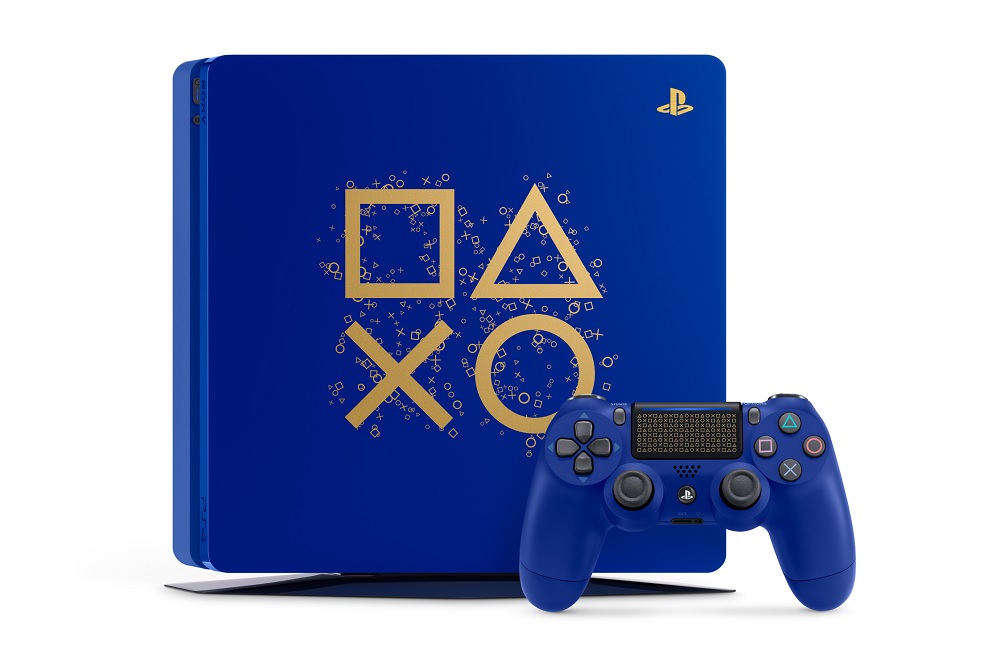 Days of Play PlayStation 4 Limited Edition mengusung spesifikasi PlayStation 4 varian standar. Ketiadaan versi Pro mungkin membatasi target konsumennya karena PlayStation 4 biru ini mungkin hanya menarik perhatian mereka yang belum mempunyai console current-gen Sony serta para kolektor. Namun menakar dari sisi desain, menurut saya rupa PlayStation 4 'Days of Play' tergolong atraktif.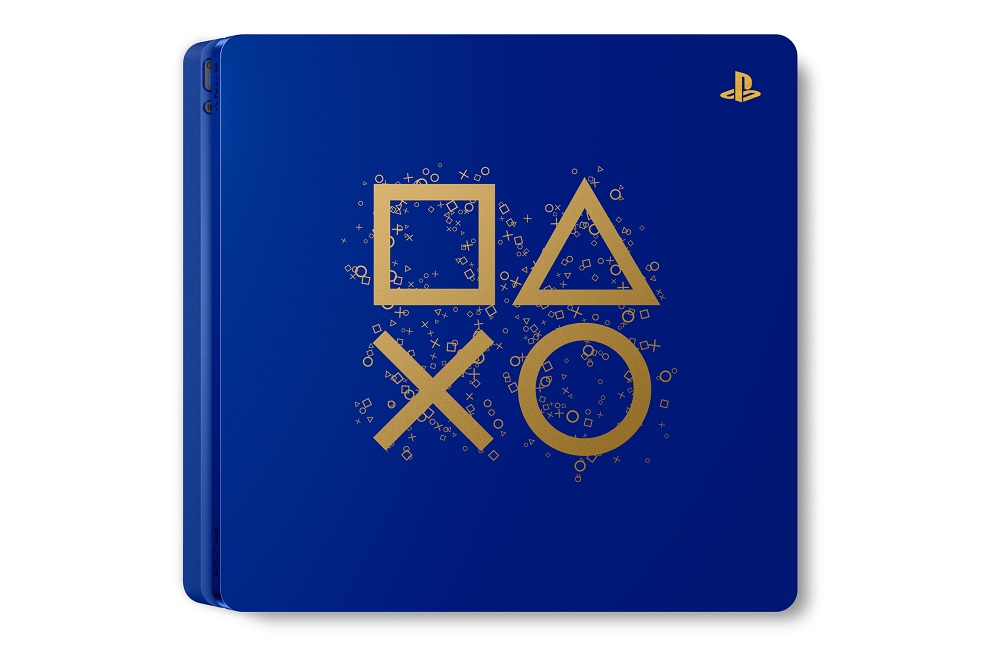 Warna biru di PlayStation 4 edisi terbatas ini merupakan tema warna yang diusung oleh program Days of Play, diimplementasikan pada unit console dan controller. Selanjutnya, Sony menghias console dengan decal simbol action button khas PlayStation (kotak, segitiga, X, dan lingkaran) berwarna emas yang dibumbui oleh versi kecil simbol-simbol itu di sekelilingnya. Warna emas turut diimplementasikan pada logo PlayStation di area pojok.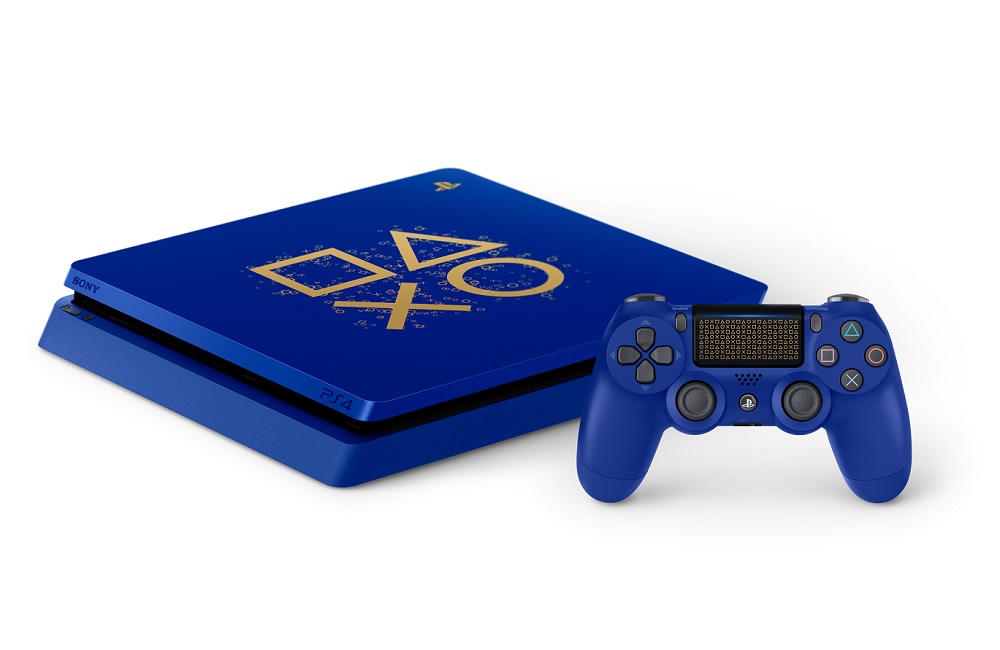 Versi limited edition ini memiliki tubuh ala PlayStation 4 'slim' dengan dimensi 265×39×288mm dan menyajikan penyimpanan internal berkapasitas 1TB. Console dibundel bersama satu controller DualShock 4. Selain memanfaatkan warna biru serupa PlayStation 4 Days of Play, Sony juga membubuhkan deretan simbol action button emas di bagian touchpad-nya.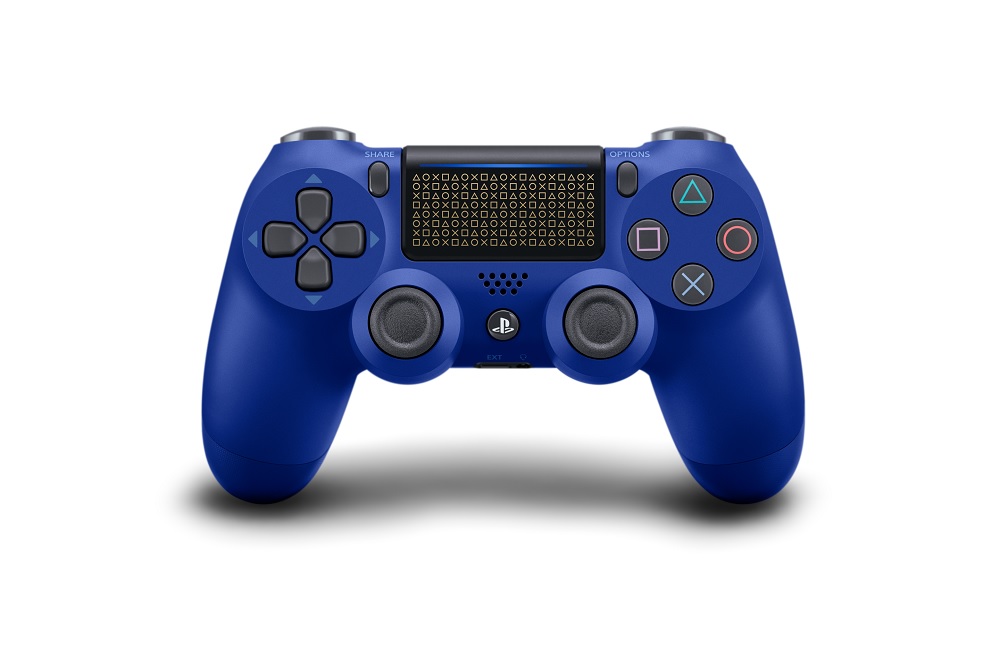 Sony tidak bilang seberapa banyak unit Days of Play PlayStation 4 Limited Edition yang telah mereka siapkan, namun sang produsen hanya menawarkannya di periode antara tanggal 8 sampai 18 Juni. Harga produk ini juga tidak berbeda dari versi standar, yakni US$ 300. Saya juga belum bisa memastikan apakah edisi terbatas tersebut masuk ke Indonesia dalam kuantitas yang besar atau tidak.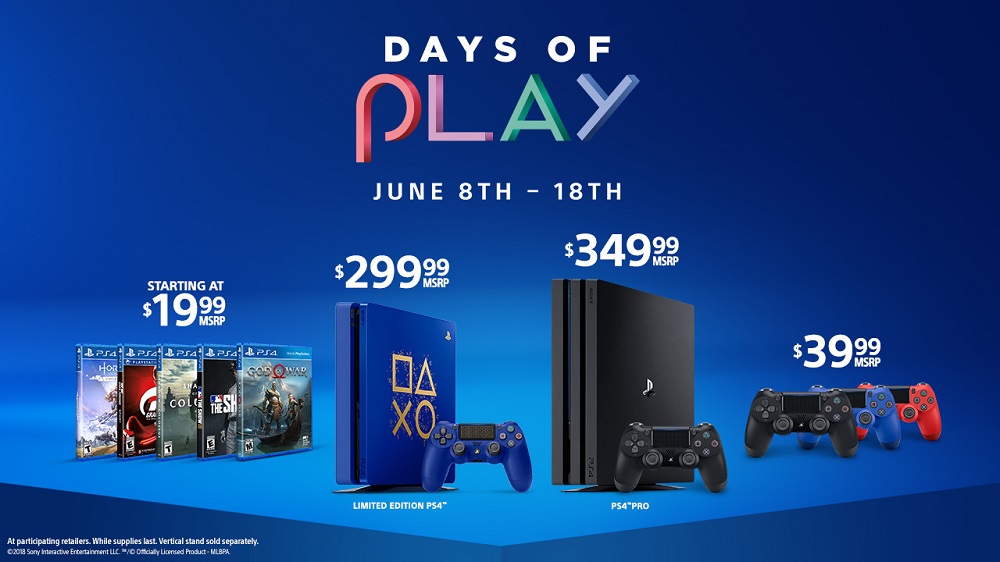 Di momen Days of Play, Sony turut memangkas harga produk-produk PlayStation, di antaranya console, aksesori dan controller, serta game-game first-party. Ini dia detail diskonnya:
PS4 Pro Jet Black: US$ 350
Bundel PSVR: mulai US$ 200
DualShock 4: US$ 40
PS Move: US$ 80
God of War: US$ 50
Gran Turismo Sport: US$ 20
Horizon Zero Dawn: US$ 20
Shadow of the Colossus: US$ 20
Farpoint: US$ 15
The Inpatient: US$ 15
PS Plus 12 bulan: US$ 50